Applying to become Belgian when you are an international resident living in the country can seem like a complex and daunting experience.
There are several ways in which you can become Belgian. Within the various options, different situations and scenarios are possible, meaning it can be complicated to navigate the process. To help better understand the procedure, and why it's worth undergoing, we created a guide with the help of the Brussels Commissioner's Expat Welcome Desk.
Why become a Belgian?
There are various advantages to becoming a Belgian when living in the country, however, these are more applicable to non-EU citizens, as EU citizens already enjoy the same freedoms and protections, meaning for these people, requesting Belgian citizenship is more symbolic rather than a necessity.
EU citizens can have the right to move to any EU country to live, work, study, look for a job or retire, and can even stay in another EU country for up to three months without registering there if they hold a valid national identity card or passport.
"In their daily lives, they won't notice a massive difference," Amélie Bovy, Legal Adviser at the Welcome Desk told The Brussels Times.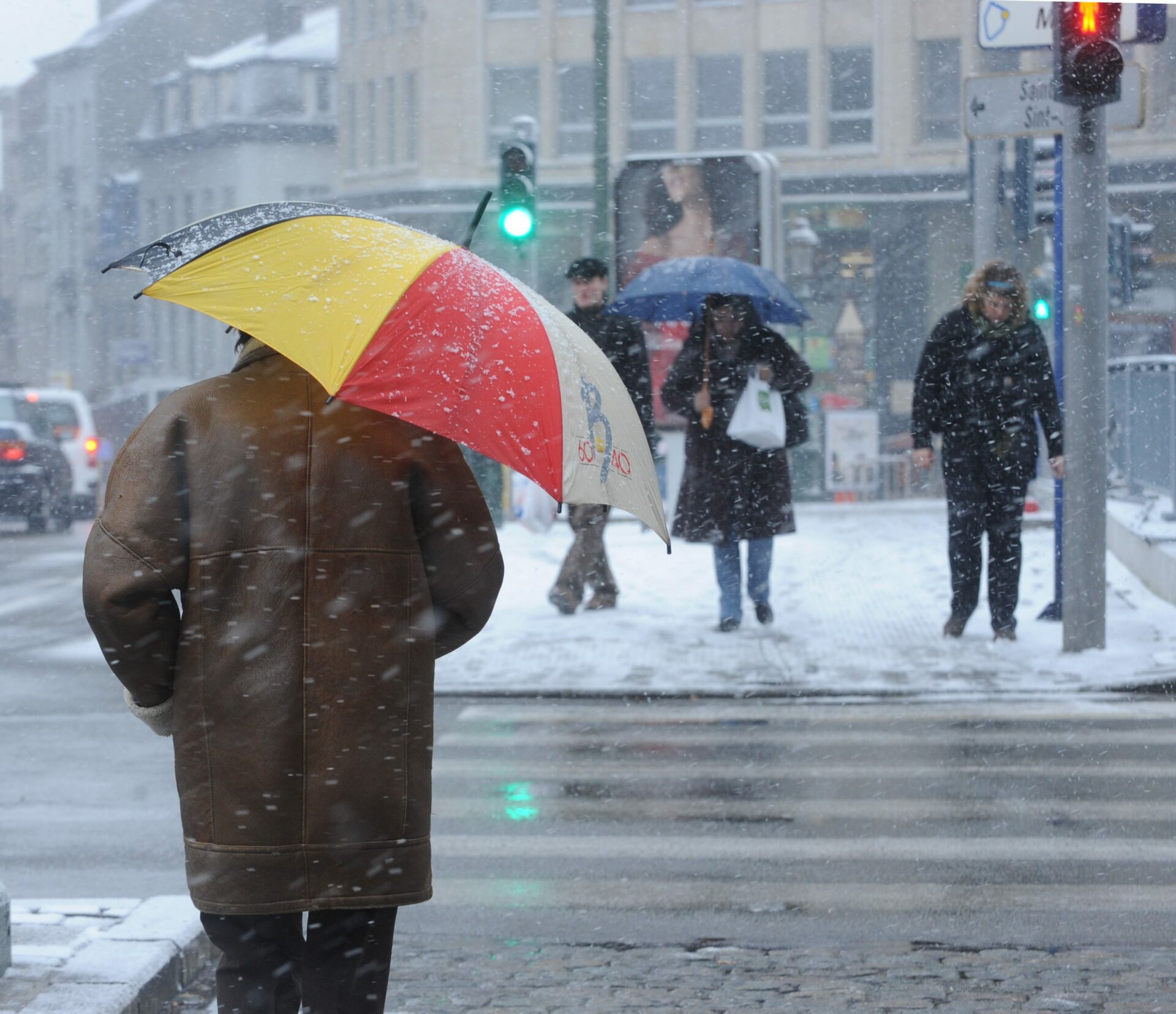 "On the other hand, getting a Belgian passport can be a big advantage for non-EU citizens." It helps them gain access to the Schengen zone, which allows them to travel more freely across the continent. "It also allows people who aren't European to travel outside the EU and easily settle here again without having to apply for a visa or another permit to stay," she added.
There is no limitation on the number of nationalities a person can have in Belgium, however, it is important to ensure the other country (or countries) where a person has already attained citizenship allow them to have multiple nationalities.
'Acquisition' of Belgian nationality
First steps
The main criterion for applying for citizenship in Belgium is being a resident of the country.
Residency is a permit, in the form of an ID card that is issued by the commune (find out how to register with a Brussels commune here), that proves that a person has their main residency in the country, a step that is a must if a person wants to have access to the nationality.
Everyone who is a Belgian national has an ID card, but not everyone who has an ID card is Belgian. In others, while residency is required to stay in Belgium legally, citizenship is a legal right that is gained. It includes obligations such as voting, which is compulsory in the country.
What are the main requirements?
From the age of 18 onwards, a person can request citizenship via the process of the "acquisition" of Belgian nationality, but only under certain conditions.
There are two possible procedures. In very specific cases, a person can become Belgian via the naturalisation process, which usually takes around two years and is an "extraordinary favour" granted by the Chamber of Representatives, not a right. In some cases, it is awarded to stateless people.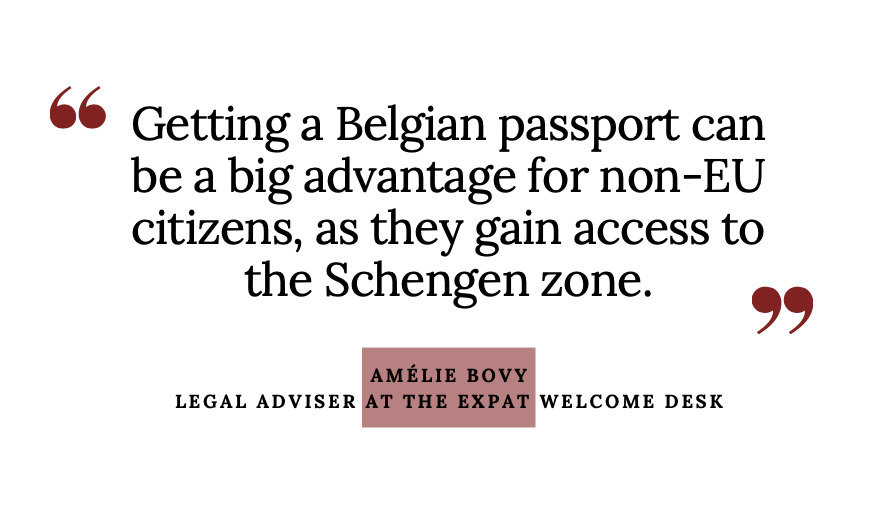 For this process, a person has to prove they "bring something to the community" or have "extraordinary merits" to Belgium in the scientific, sporting or sociocultural field, and has to prove why it is "virtually impossible" to obtain Belgian nationality by making a nationality declaration, the general procedure.
In all cases for the nationality declaration, an adult must have been legally living in Belgium for at least five years without any period of interruption and must have an "unlimited residence" permit at the time of application.
Five or ten years?
Within the procedure, there are two main differences: a person can apply for citizenship after five or 10 years, depending on their employment status.
A person can apply for citizenship after five years if they are able to prove economic participation in Belgium. This applies to an adult who has been working for five years for a Belgium-based company and has been paying taxes (this includes freelancers). "This is the more straightforward procedure because the requirements are clear and objective," Bovy said.
This procedure also requires a person to know one of the three official languages (French, Dutch or German).
"The authorities just ask for an A2 Level, which is pretty basic. But this has to be proven by specific service, and can not be done by just any language desk," Bovy said. Mostly, language proficiency is presumed when working for a Belgian company.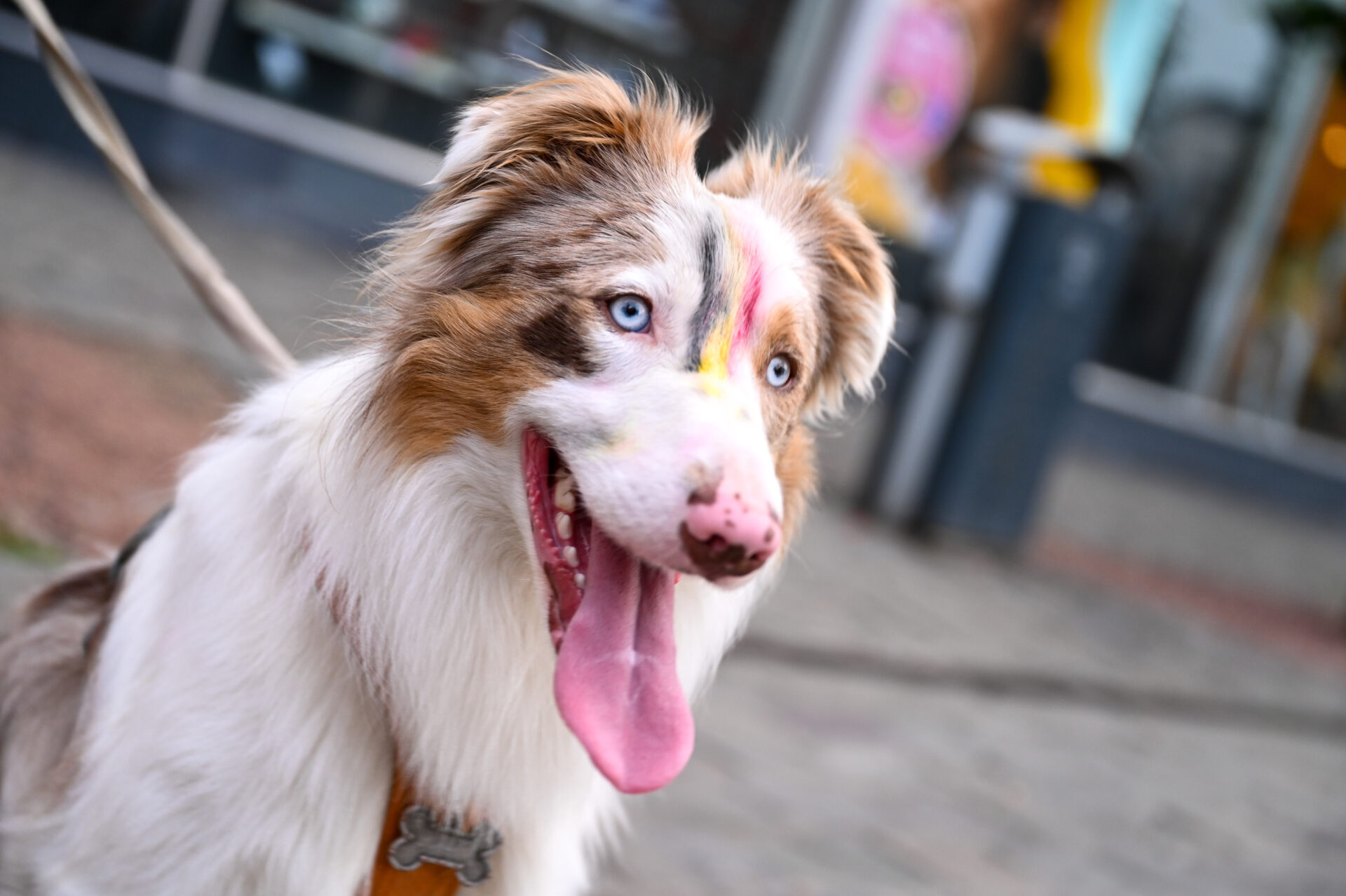 A person who cannot provide proof of employment as stated above can apply for citizenship after ten years if they can prove the "links they have with a community." This procedure is more subjective, and the applicant has to build up a strong case file, providing proof of participation in the life of the "host community by any means of evidence."
These include obtaining a diploma in Belgium, attending school here, following an integration class — there are long waiting lists for this, Bovy noted, making this a more complex procedure — or proving participation in a society or organisation.
During this procedure, a child born in Belgium, whose parents have another nationality but have lived in the country all of their lives, can automatically apply for Belgian citizenship when they turn 18. "They acquire the nationality on the basis that they lived here and went to school here and have friends in the country," Bovy noted.
Cost and risk of being declined
The process costs to apply for citizenship with your local commune is €150 (administrative fee). Once you have applied, the Public Prosecutor's Office has five months to provide an answer. "Sometimes, you will receive your response sooner, but there is no extension, meaning an answer must be given by this point," Bovy said.
A person whose request received a negative response can file for a new application. "But if your file is well prepared and you fulfil all the criteria, the application is not difficult. In most cases, when people follow the five-year procedure, the application is not refused."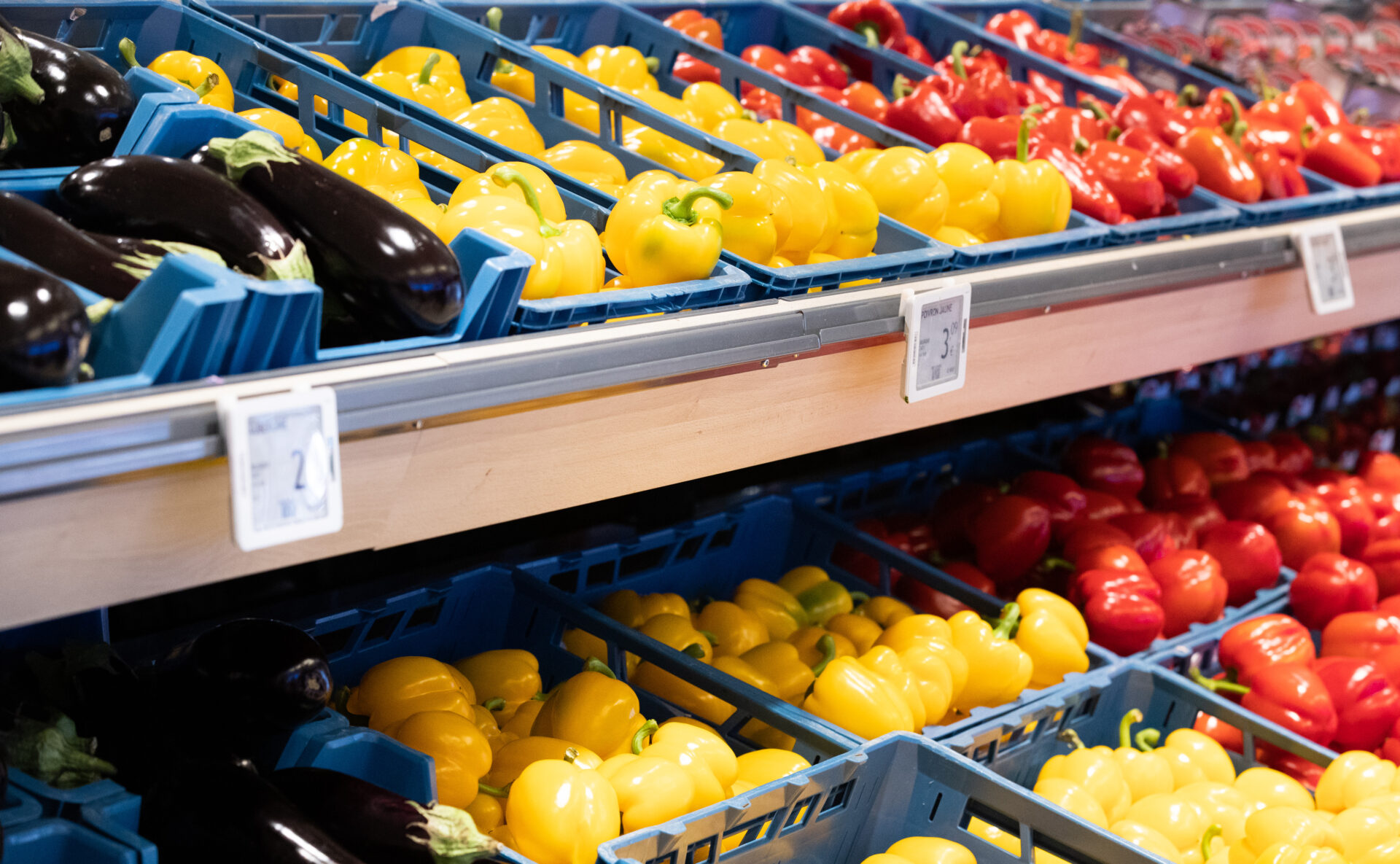 Specific cases that can face problems are related to people who have interrupted their stay in Belgium; non-EU citizens who do not have a residency permit for unlimited stay; and people who work in Belgium but do not pay social security here, for example, people working at the EU institutions.
For UK citizens who moved to Belgium before the end of the Brexit transition period and who have an M-card, the application is the same as for EU citizens. For those who have not, the process is the same as all other non-EU citizens.
Rules for minors and after marriage
A child born abroad to a parent who was born in Belgium automatically becomes Belgian – if the parent declares the birth to local authorities, after which the parents can use the birth certificate to register the child at the Belgian Embassy, and later in the population register in Belgium.
Meanwhile, a child that was not born in Belgium and does not have Belgian parents also automatically becomes Belgian if one of the parents acquires Belgian nationality through the process mentioned above. The child must have their main residence in Belgium at the time the parent attains the new nationality. This rule also applies to adopted children.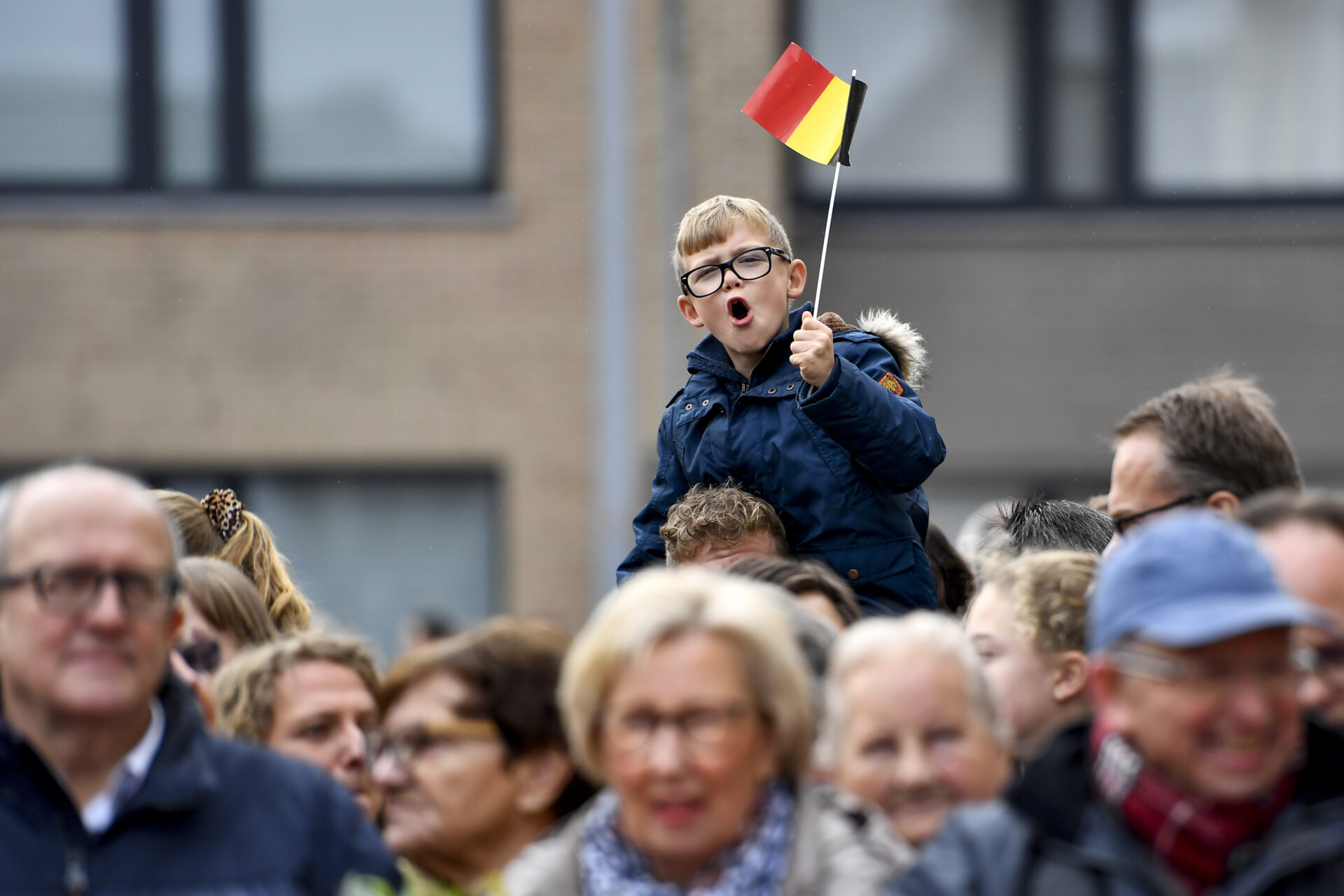 A person who is married to a Belgian can apply if they have legally resided in Belgium for five years without interruption, have been married and lived with their partner for at least three years, can provide proof of knowledge of one of the three national languages and prove social integration.
The Expat Welcome Desk offers free advice and help to people applying for citizenship. It is organising a series of webinars, some specifically tailored to UK nationals, in the coming months, in which more information on these procedures will be provided.