Another day, another round in the infinite battle of cars vs. bikes in Brussels.
At the root of this whole debate - no matter which side you sit - is the simple fact that Brussels isn't a great place to bike, drive, or often even to walk.
Nobody likes traffic jams, but equally, nobody likes feeling unsafe on the road; if nothing changes we end up stuck in a stalemate. In an ideal world:
Pedestrians would chill on the pavement,
Bikes would cycle on the bike lane,
Cars would drive on the road.
With my, albeit limited, understanding of urban planning, that's how big cities should work. But dedicating space to different road users can be a thorny issue, as can ensuring that they stay in their allocated space.
We've all been in situations that stress this point:
Stuck in a traffic jam on a two-lane road that really wasn't built to take this much traffic,
Forced off the road by a car not leaving space for you on your bike,
Nearly bowled over by an overzealous cyclist on the pavement who may-or-may-not have had any other option.
That sucks for everyone. So are we dealing with an issue of finite space? Will more bike lanes mean fewer cars and less traffic?
Let @johnstonjules know (or email me j.johnston@brusselstimes.com)
BUT WAIT, one last thing: Want news from The Brussels Times in your inbox every morning? Sign up for The Recap, a free daily newsletter containing all the stories you need to know from the day before. It goes great with your morning coffee.
Belgium in Brief is a free daily roundup of the top stories to get you through your lunch break conversations. To receive it straight to your inbox every day, sign up below:
The quick rollout of the two-metre-wide cycling lanes on the Rue de la Loi in front of the Parliament in Brussels is "an extreme example of guerilla urbanism," says the Brussels Enterprises Commerce and Industry (BECI). Read More.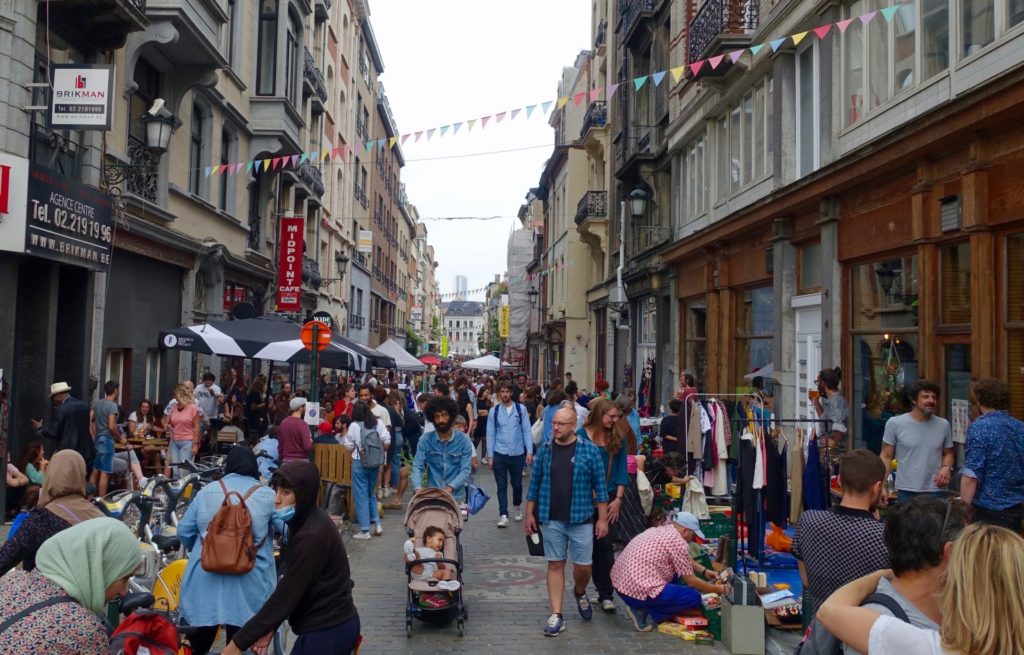 In cities like Antwerp and Charleroi, bystanders who witness harassment and intimidation don't intervene or react in more than 90% of cases. In Brussels, that number is 70%. Read More
The Belgian UFO hotline received several messages on Monday evening after concerned citizens saw a mysterious light in the sky over Flanders. Here's more.
A roof terrace is as old as the hills, and a roof garden no longer attracts attention, but Belgium can now boast of its first-ever roof forest. Read More.
People who cannot receive the coronavirus vaccine for medical reasons will soon be able to get free PCR tests, Minister of Health Frank Vandenbroucke said in the Chamber of Representatives on Tuesday. Read more.
The environmental tax on the incineration of industrial waste in Flanders will rise from €13.38 to €25 per tonne, according to an announcement from Flemish Minister for the Environment Zuhal Demir. Read more.
It will be "hard to reach" the goal of giving 65% of all people living in the Brussels-Capital Region a first vaccination dose by the end of October, says the head of the Brussels health inspectorate Inge Neven. Read More.