The Brussels "Bouwmeester" (Building Master) has announced the winning design for the renovation of the Van Meenen Square in Saint-Gilles, which will transform the space into a more liveable and green environment with a water feature.
Currently, the square surrounding the imposing town hall is home to an open-air car park and the commune's renowned market. However, local authorities wanted to "radically" transform the space into something more, with particular attention paid to people with reduced mobility and gender diversity.
Between 2020 and 2021, the Van Meenen Square was the subject of a study highlighting the square's potential in terms of mobility, landscape, town planning and usage. The needs of residents and users of the square were also identified.
"The aim is to offer welcoming spaces for meeting and gathering, with recreational qualities that encourage interactions, enhancing environmental and landscape qualities to meet sustainability principles, and guaranteeing security for better sharing of public space," a statement read at the time.
Greener and car-free
It was announced on Friday that, following an architectural competition, the Etterbeek architectural firm Multiple's design for the transformation of the square was granted the project.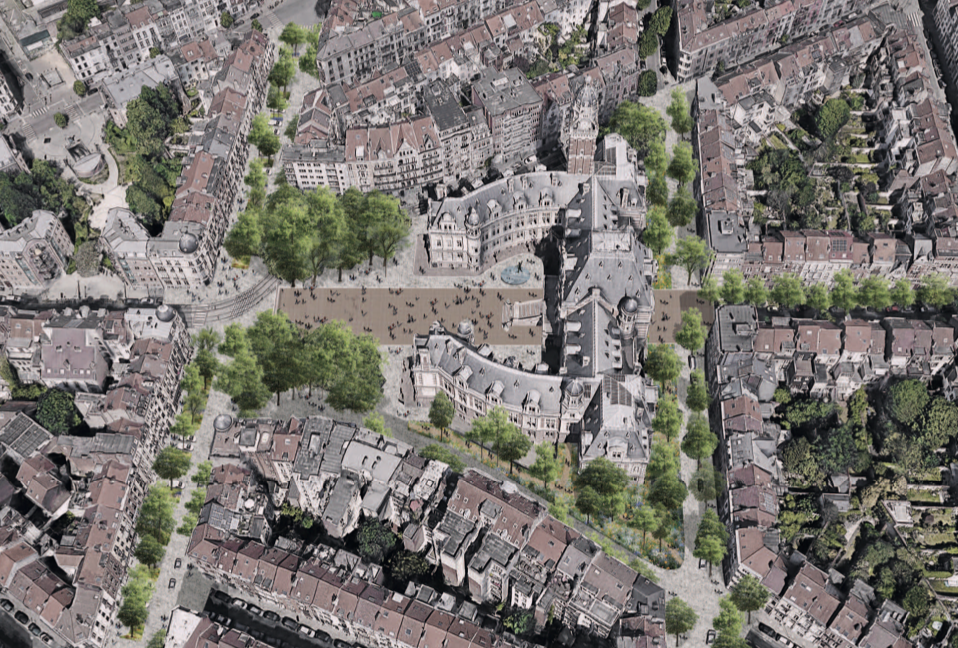 "The jury particularly appreciated the authors' ambition to enlarge the space of the square and to reposition the town hall within it, at the heart of the public space," a statement from the Bouwmeester read.
Related News
The space will become greener and car-free as, in the first phase, parking on the square will be eliminated, while benches will be installed around and under the trees. The Goddess du Bocq sculpture will be relocated and transformed into a water feature, further strengthening the habitability of the square.
The periphery of the square will also become greener with Multiple's plan including the planting of more trees along the Avenue Adolphe Demeur, as well as along the back of the town hall itself.
"And everything is being done to ensure that the market, the heart of the district, is maintained," the Bouwmeester concluded.