With Belgian inflation nearing 10% today, hopes that the cost of living might ease a bit remain far off as energy uncertainty continues to drive prices up. Yet although rising inflation is a worldwide concern, the national differences are sometimes stark – especially when broken down.
The widely referred to inflation rate is an average of price increases across all sectors, meaning that in some areas prices have risen by far more than the overall rate of inflation. In Belgium, energy prices are the most eye-watering rise since last year, going up an alarming 56%. Unless you've been living under an unheated rock you will have felt the pinch already but to see such a rise on paper is staggering nonetheless.
However, the difference between EU countries is remarkable and depends largely on the energy mix of individual Member States. France derives over 70% of its electricity from nuclear reactors, making it significantly less dependent on Russian fossil fuels and thereby keeping its overall inflation from rising as much as elsewhere on the continent.
But altering a nation's energy supply is a years-long process: wind farms don't grow overnight and even if they did, adjusting national grids and heating systems to run with different energy sources is a major undertaking. Disappointingly, this sees many EU nations turn to old energies that might make up for immediate shortages but are also known environmental disasters.
Climate targets are falling to the wayside as states fall back on coal as the only viable guarantee of energy once the summer months are over. For anyone with a shred of environmental concern, this decision is a doleful relapse to darker days.
Can you see light at the end of the tunnel? Let @Orlando_tbt know.
Belgium in Brief is a free daily roundup of the top stories to get you through your lunch break conversations. To receive it straight to your inbox every day, sign up below:
Brussels has become a considerably more expensive city for foreign workers to live in, rising 16 places to 39th on the annual list of HR company Mercer. Read more.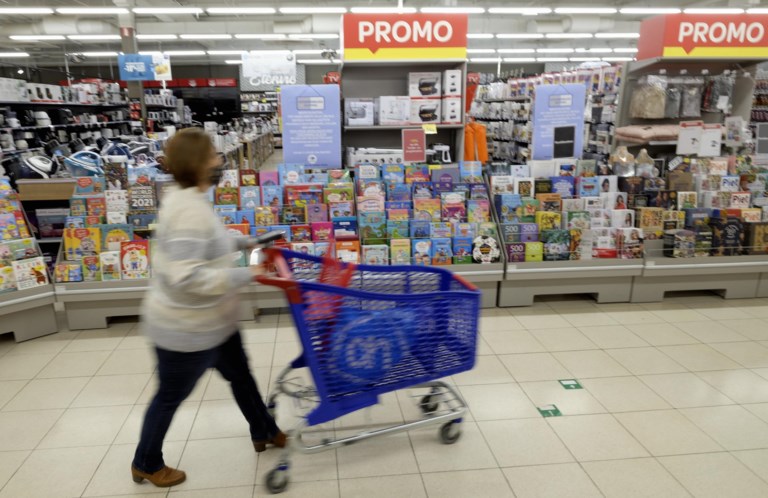 After reaching the highest level in 40 years in May, the inflation rate in Belgium continued to rise in June and is nearing 10%, driven largely by high energy prices. Read more.
Following a relatively quiet Covid period with a gentle decline in the number of infections and hospitalisations, the emergence of the "twin" Omicron BA.4 and BA.5 subvariants is causing figures to go up again around the world. Read more.
The European Union only wants zero-emission or climate-neutral new cars and vans – meaning without combustion engines running on diesel, petrol and natural gas – to be placed on the market and sold as of 2035. Read more.
Brussels' only open-air swimming pool FLOW will be re-opening to the public on Friday 1 July, just in time for summer. Read more.
During a house raid by police in Brussels as part of a drug investigation, a baby of barely four months old was discovered lying in a pile of cocaine in one of the raided bedrooms. Read more.
It's not easy to find Sas 6. You might need to ask a local. This idyllic waterfront café is located at Sas 6 (Lock No. 6) on the Herentals-Bochold canal near Mol. Read more.