It is very common to find vending machines for chocolate bars and snacks in office buildings, but they may not always offer the healthiest choices. That's why a Brussels start-up offers healthy alternatives to allow employees to snack on healthy and organic products.
The health crisis has led many people to think about the quality of their food. While some have learned how to make a simple homemade bread, others have completely redesigned their diet. Even a few companies have decided to offer healthy snacks to their employees by eliminating vending machines with their sweet and calorific temptations.
The trend is to offer healthy and organic snacks as a way to contribute to well-being in business. It is on this trend wave that a small Brussels start-up, Fika, which offers companies healthy snacks, is surfing.
Florian Etienne, one of the co-founders of this start-up, does not deliver sodas and well-known chocolates, or chips. Instead, Fika offers a varied range of products including cereal cakes of different flavours, energy bars with quinoa or dried fruits, oatmeal cookies, etc.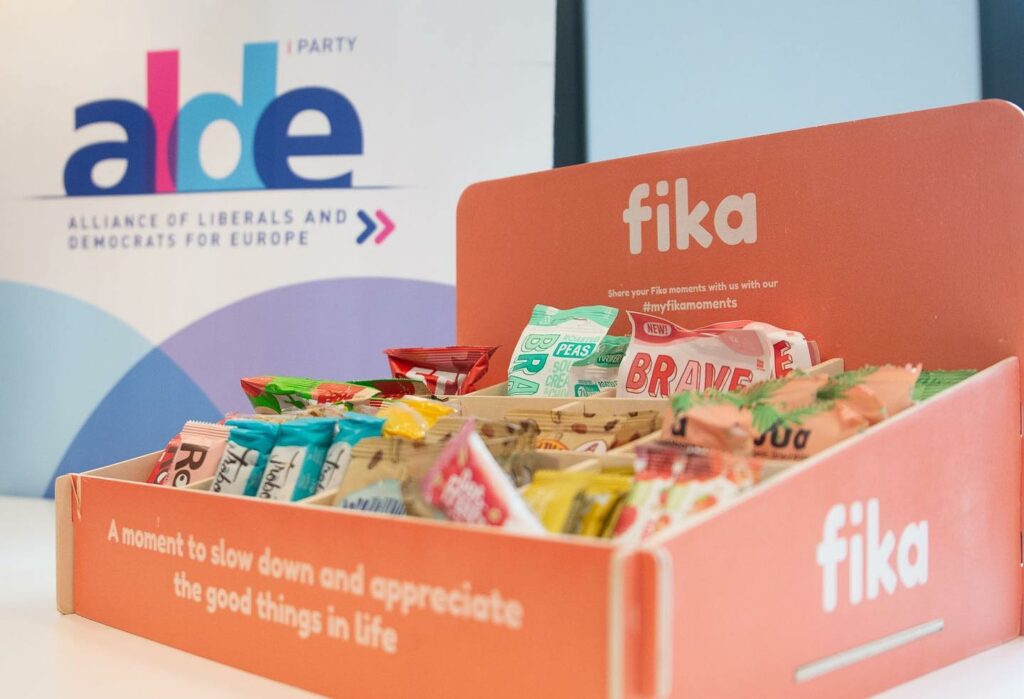 He highlights the growing interest of some companies that want to offer healthy snacks to their employees.
"Before, there were either fruit bowls on offer or vending machines with all the junk food we know. There is a real interest from companies to change that. There are groups that are formed at the level of human resources that pay attention to the well-being of employees."
Related News
The start-up offers subscriptions to companies to deliver healthy snacks once or twice a month. BPI, a company specialising in real estate, has decided to offer this type of product to a hundred employees of one of its offices during a three-month test phase.
"After a month and a half, we did an employee survey," says Kenneth Beugnies, BPI's Human Resources Manager. "It shows that more than 85% of the staff is convinced by the change to healthier alternatives. Why offer healthy snacks? This is to avoid this very fast sugar intake that provides a boost but then a dip. Employees who have less healthy snacks can then feel less productive."
Yannick is one of the employees at BPI who used to nibble on sweets to restore his energy during the afternoon. He says these healthy snacks have changed his eating habits.
"I used to drink coffee and snack on sweets and cookies. Now since these snacks are available, I take one a day," says Yannick. "It fills my stomach pretty well and I hold on better until the end of the day."
Sweet or salty, everything is 100% natural and is guaranteed not to contain additives. These products are sourced from multiple small and medium-sized suppliers. Etienne and Rudy Gardiole, co-founders of the Fika start-up, selected them largely with the help of a nutritionist. Since the launch, their fledgling company has been nibbling away at more and more market share.
"Today, we are focusing on Belgium and Luxembourg," says Etienne. "We will also potentially look to the north of France with Lille. For the moment, we work with a hundred companies that have a monthly or bi-monthly subscription with us. Our turnover increases every month by 15 to 20%. So, everything is fine right now."
Supersec is one of the suppliers of the start-up, making a multitude of healthy snacks at its farm base. Eric Pellerin, the director of Supersec, also sees a growing trend and expanding market for its products.
"We see that consumers are questioning their eating habits, and eating more and more organic products, more natural products without flavour enhancers. Every year, we observe that this market has an overall growth of 30 to 40%."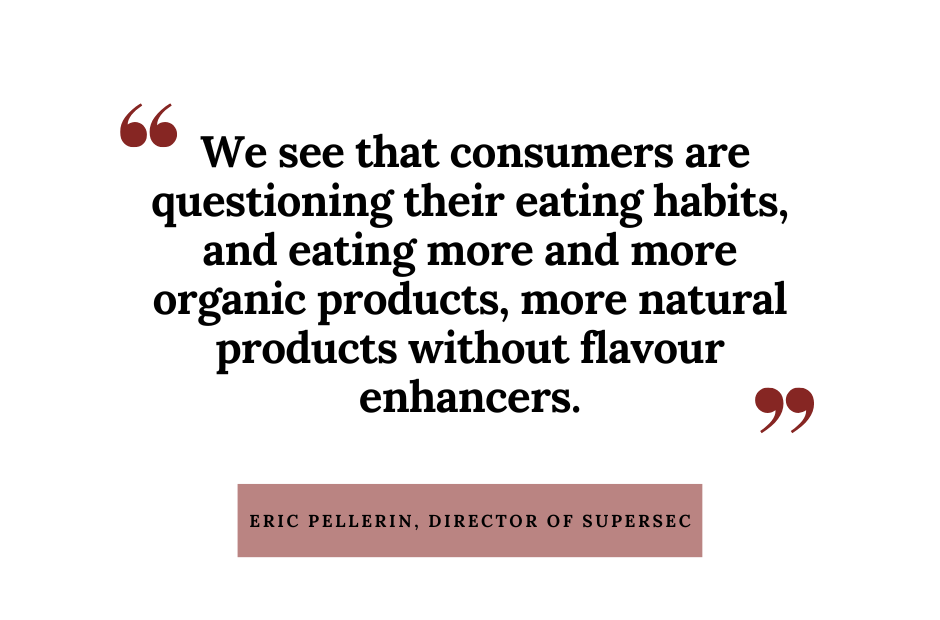 Additionally, Stéphanie Tylleman, a dietician-nutritionist, is very much in demand by many companies on the food issue. The specialist reveals the importance of a quality snack to keep employees in shape all day.
"With products that are actually more nourishing, we hold the energy much longer during the day," she says. "A candy bar provides a lot of energy if you look at the calories, but you're not going to last very long. If we consume these healthy snacks, we can observe that there are fewer calories but that we will last longer because the nutrients are much more interesting. So, we keep a high level of concentration, and we are less tired at the end of the day."