As any wily advertiser will tell you, MAKE IT LOUD is a marketing mantra that eclipses more moderate sales ploys. You don't need the business expertise of David Brent to know that "Get their attention" takes priority over the finer details.
Ryanair CEO Michael O'Leary has long shown that he has no issue flirting with controversy in the name of promoting the low-cost airline and has often sought to present the company as a victim of red tape, whilst at the same time showing scant regard for the welfare of employees or legal constraints that might present an obstacle to the Ryanair business model.
O'Leary has been especially vocal about his frustration with regulations in Belgium, which he frequently presents as being unfair. Unfortunately, his burning sense of injustice has not found expression on the matter of his own salary going up to almost €1 million whilst he simultaneously refuses to restore pilot wages to pre-pandemic levels.
Yesterday, Ryanair announced that it would withdraw from Brussels Zaventem airport over an apparent spat about unreasonable Belgian taxes. In case there had been any doubt about O'Leary's bullish determination to overturn regulations that displease him, these were dispelled by the subsequent announcement that the company would only return if Belgium's flight tax disappears.
Even the most devoted Ryanair evangelists would struggle to view this as anything other than a blatant attempt to blackmail regulators by wielding your full commercial clout. Yet aside from casting the travel plans of passengers into uncertainty, the CEO's brash actions are also "throwing 75 families into uncertainty", a spokesperson for Belgium's cabin crew trade union stressed.
But caught between a rock and a hard place, will Belgian regulators bend? Let @Orlando_tbt know.
Belgium in Brief is a free daily roundup of the top stories to get you through your coffee break conversations. To receive it straight to your inbox every day, sign up below:
In a meeting of the core cabinet, Prime Minister Alexander De Croo presented a proposal for a basic gas package. This would see households pay a fixed price for basic gas consumption with anyone who consumes more paying more. Read more.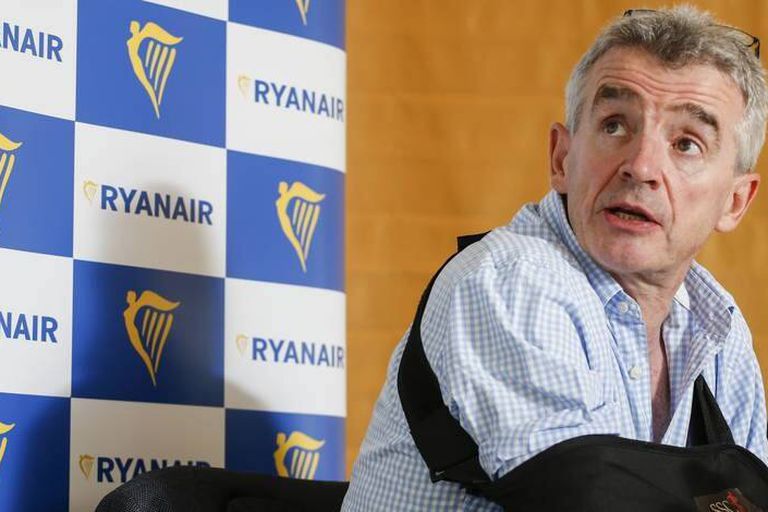 Following the announcement that the Irish low-cost airline Ryanair will close its base at Brussels Airport in Zaventem this winter, CEO Michael O'Leary has stated that the company will only return if Belgium's flight tax disappears. Read more.
Traffic in Brussels is expected to be heavily disrupted on Thursday, as the taxi sector will take part in an international taxi demonstration in response to the UberFiles. The taxi drivers demand a political response to the Uber revelations. Read more.
Last week, ministers at the Consultative Committee decided to extend the social tariff until 31 March 2023 in an effort to help people struggling to pay their energy bills. But who can benefit? And by how much? Read more.
Four in ten Belgian food companies would be unlikely to recover in the event of another economic shock, according to a study on the shock resistance of approximately 5,400 Belgian companies. Read more.
Due to a strike by staff of the Dutch railway company NS, there will be no high-speed trains from Thalys and Eurostar between Brussels and the Netherlands on Friday. Read more.
Nothing has changed in the Dinant tea room Maison Jacobs since the interior was modernised in 1948. But this Ardennes family business goes back a lot longer. Read more.