Having already been accused of sexual harassment by a colleague, Schaerbeek's Councillor for Education Michel De Herde (DéFI) has taken a leave of absence after reports circulated that a rape complaint had been filed against him.
A couple of months ago, the municipality of Schaerbeek was shaken as Sihame Haddioui (Ecolo), Councillor for Equality, accused her colleague Michel De Herde (himself Councillor for Education) of sexual harassment.
Haddioui alleged that De Herde had rubbed her thighs and made numerous sexual innuendos towards her during a municipal council meeting in 2021.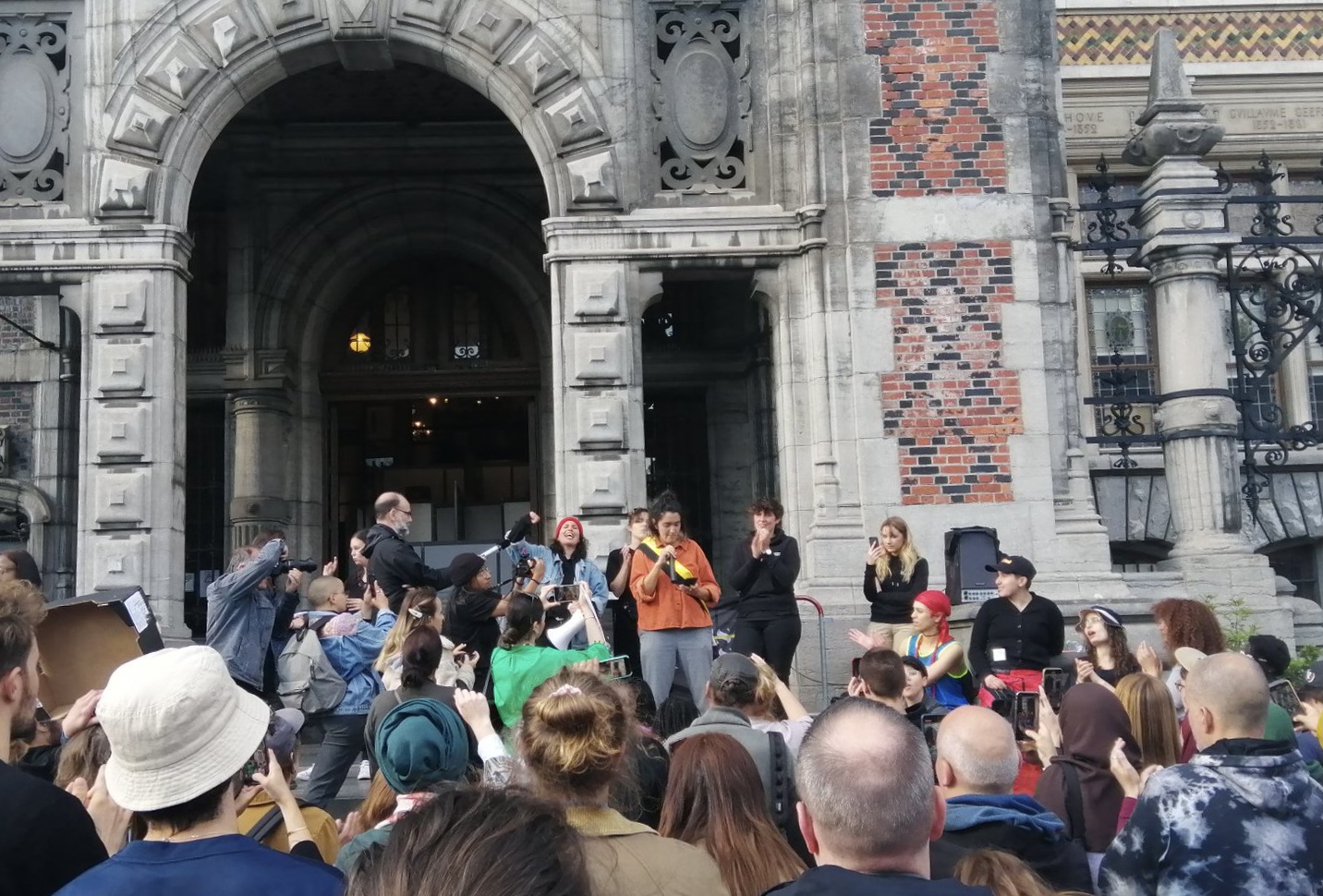 Haddioui came forward to share her version of events earlier this year at a 400-person large protest organised on the steps of Schaerbeek's town hall where demonstrators showed their support for Haddioui.
Accusations and inaction
The municipality chose not to exclude De Herde from proceedings in the immediate aftermath and it wasn't until the mayor of Schaerbeek, Cécile Jodogne (also DéFI) suggested that he step aside while the accusation was investigated.
According to feminist organisation Les Sous-Entendues, De Herde refused.
After the protest, the French author Anna Toumazoff told The Brussels Times: "We already know that Haddioui isn't Michel De Herde's only victim." This remark appears to have been corroborated earlier this week when rumours emerged of a rape complaint being filed against him.
Related News
As a result, De Herde has announced that he will be taking a leave of absence for "medical reasons". Yet he said that neither he nor his lawyers had been summoned by authorities on suspicion of rape, and restated his innocence.
What now?
Campaigners have been left questioning how a councillor who has been accused of sexual misconduct on two occasions was not excluded earlier on.
The answer lies in the hands of his DéFI party with BX1 having questioned party president François De Smet on the case earlier this week.
While De Smet acknowledged the severity of the claims, he noted that "it is not up to us, the press, politicians, or social media to determine, it is only up to justice."
Those who want women's voices to be heard more prominently in Belgian politics, particularly on such cases of sexual assault, will have to wait for the party's decision in the coming weeks. An internal inquiry has been opened.