Belgian Prime Minister Alexander De Croo and Foreign Minister Hadja Lahbib visited Borodyanka and Bucha on Sunday, two towns near Kiev that have been hit hard by bombings since the Russian invasion in February.
"The brutality of this Russian war seems totally unreal," De Croo commented, looking out over the battlefield abandoned by the Russians.
In Borodyanka, the Prime Minister and his delegation saw the damage caused by Moscow's rocket fire and air strikes, before pausing in front of British artist Banksy's artwork on the wall of a mutilated building depicting a gymnast balancing on the rubble.
"How poignant it is to see this sight. Hundreds of people lived here and dozens of them died," he said. "There are no military installations around us. The Russians shelled residential areas."
Borodyanka has become one of many symbolic sights of Ukrainian resistance to the Russian invasion. The city was occupied for weeks until it was liberated at the end of March.
The Belgian delegation then drove to Bucha where hundreds of bodies of civilians were found shot dead after the withdrawal from the area at the end of March.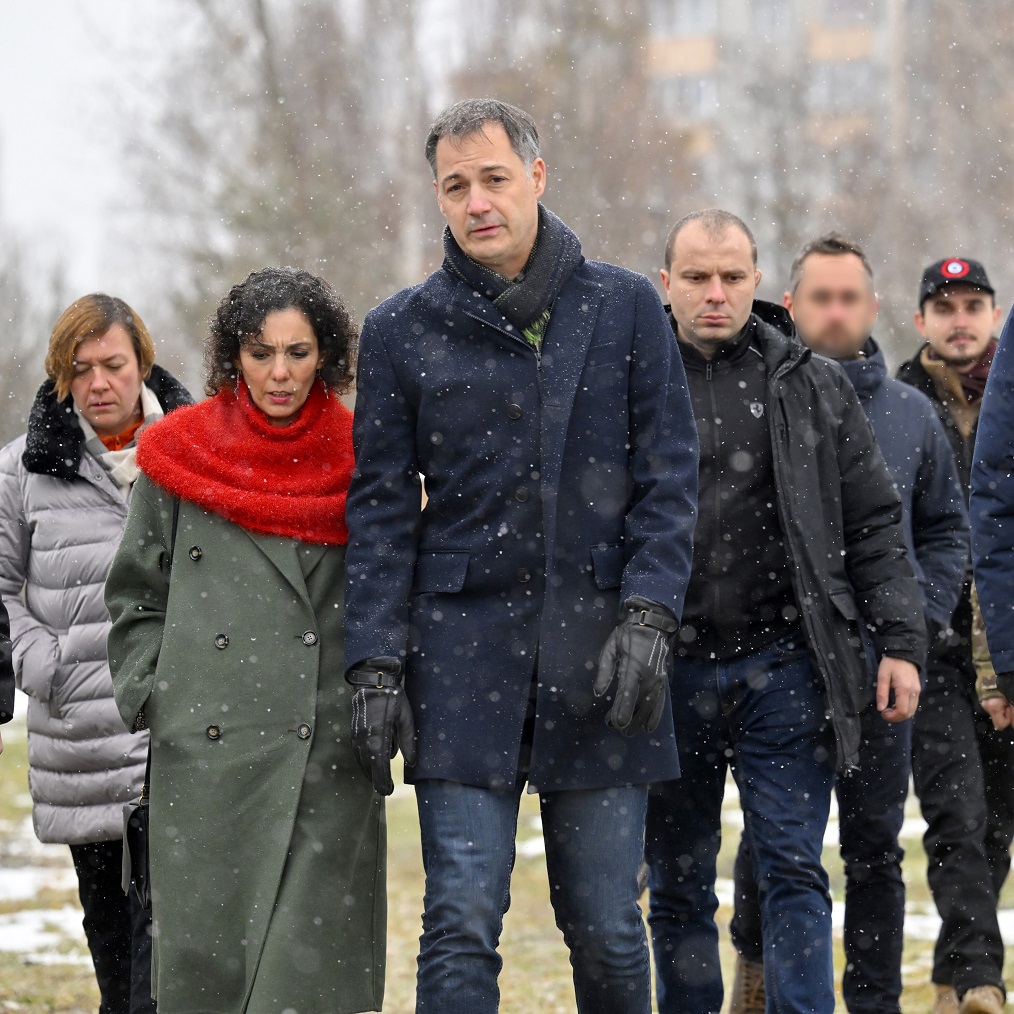 "Children and civilians were executed for no reason," deplored Hadja Lahbib. "We can only denounce these abuses… After that we must think about reconstruction and restoring peace.
The fight against propaganda is also important in the eyes of the minister. "The Russians claim – despite the photos that are circulating – that this was a staged event. We must now make sure that the justice system does its job properly."
De Croo and Lahbib use the visit to announce additional Belgian support of around 37.4 million euros to Ukraine.
Related News