Grocery inflation has been going on all year and shows no sign of abating, though overall inflation in Belgium actually fell (a fraction) in November. As in previous months, the products that had risen especially sharply are still the main culprits that would have you thinking twice before whipping up a spaghetti carbonara.
It's the time of year when we traditionally overfill our plates and copious servings of seasonal favourites are prepared in restaurants and at home. But if an expanding waistline has historically failed to restrain our temptation to overindulge, might we finally be forced to moderation by constricted budgets?
Possibly not, as record wage indexes are implemented to repair the damage to household budgets – a move that will benefit a large number of employees, though by increasing demand it threatens to keep pushing prices in the wrong direction.
Still, we might be thankful that living in Brussels comes with a much lesser price tag than other European metropoles that feature among the top ten most expensive worldwide. Belgium's capital pales in comparison to nearby Paris, which was ranked 9th by The Economist. Brussels is just 64th.
Are you planning your festive spread? Let @Orlando_tbt know.
Belgium in Brief is a free daily roundup of the top stories to get you through your coffee break conversations. To receive it straight to your inbox every day, sign up below:
Employees in a record number of sectors will see their wages being indexed in line with inflation in December as a result of the steep rise in inflation in recent months. Read more.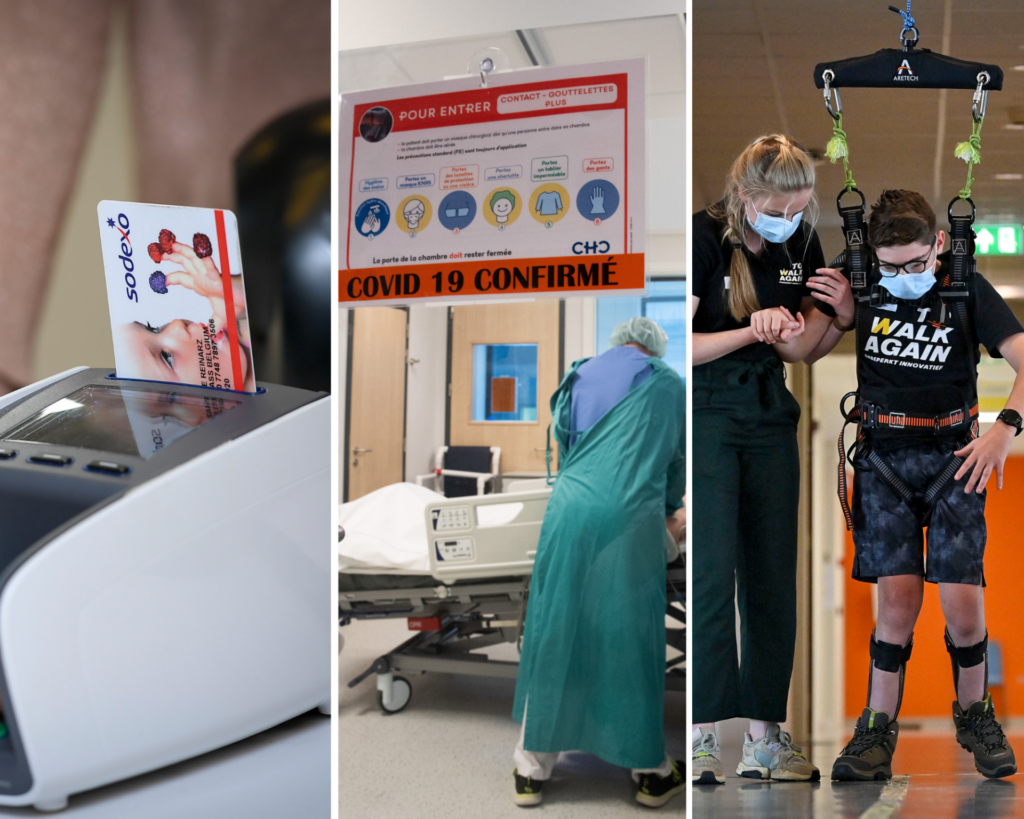 As is always the case, the start of a new month also marks changes to laws and rules in Belgium – and for this month, it is mainly financial ones. As we usher in the final month of this year on Thursday, here is the last list of changes taking place in 2022. Read more.
An average shopping trolley at Belgian supermarkets is 18% more expensive than this time last year, with shrimp, frozen chips and spaghetti, in particular, becoming pricier. Read more.
French railway operator SNCF will cancel 60% of its TGV and Intercity trains between Friday and Sunday this week, but the company has stated that it expects Eurostar and Thalys services to go ahead as scheduled. Read more.
After six months of four-day weeks with full pay, almost all employees in an international pilot project have welcomed the experience, with their employers hailing increased productivity. Read more.
Following the riots in Brussels centre after the World Cup football match between Belgium and Morocco last Sunday, the Brussels authorities are activating the regional crisis centre to avoid a repeat during the decisive matches at 16:00 today (Thursday): Croatia-Belgium and Canada-Morocco. Read more.
Worldwide, the cost of living is at its highest point in the last 20 years making, driving up the amount needed to live in some of the most desirable and populous locations on the planet, according to The Economist's 2022 Cost of Global Living report, published Thursday. Read more.