The month of July is the perfect time to discover the city's open spaces, from secret rooftop terraces to open-air concert venues. Here are some ideas to get you moving outdoors.

LISTEN TO COOL SOUNDS IN THE PARK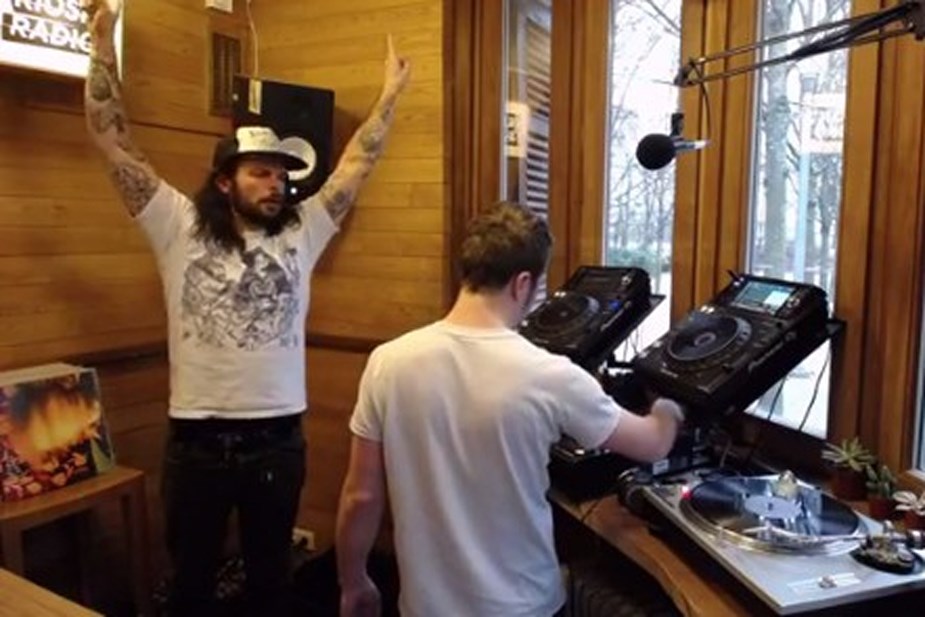 Kiosk Radio at Park Royale


Two music fans launched their micro radio station Kiosk Radio in 2017. They live video stream cool alternative music every afternoon from an abandoned wooden shack in the Royal Park. The project gets no funding from anywhere, so the founders have set up a Radio Bar to raise some revenue. You can sit on wooden bench under the trees with a bunch of friendly folk while the resident DJ plays a mix of hip hop, jazz, electronic and world music.
WHERE TO GO FOR A DRINK IN THE SUN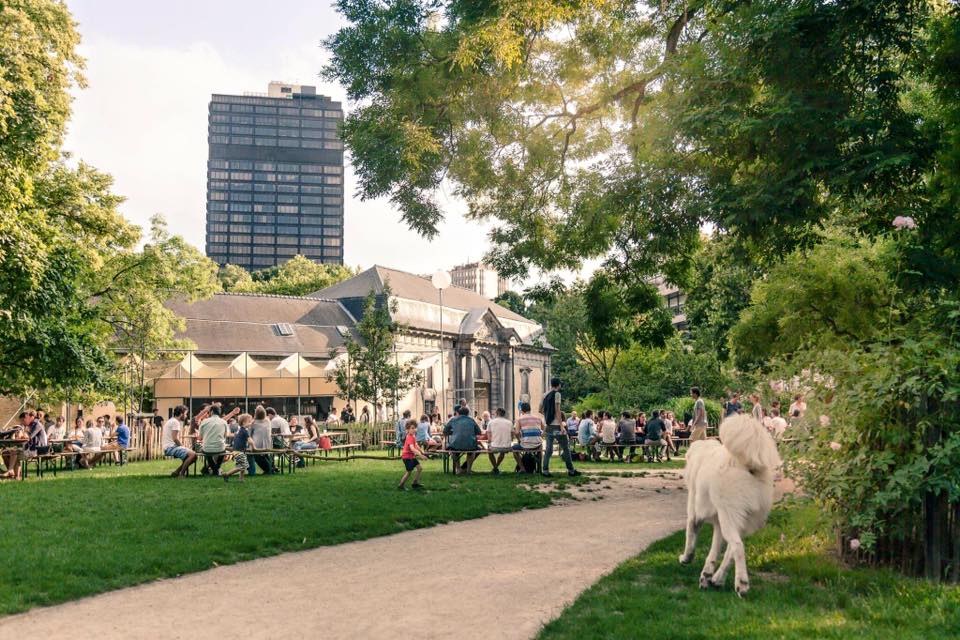 Guinguette Gisèle Bar


Apero Urbains may be finished, at least according to reports in the press, but there are still plenty of ways to spend an evening in the open air. The coolest spots this summer are the pop-up tents, or guinguettes, built by the environment agency Bruxelles Environnement in four city parks. With their quirky names and nomadic structures, these are friendly, relaxed spots to meet friends for a beer, eat local organic food, catch an electronic concert and maybe join in a Sunday salsa session.
Located in a small park next to the Abbaye de la Cambre, Guinguette Gisèle is a stylish pop up kiosk with dozens of picnic benches spread out under the trees. The menu is imaginative, featuring quirky Belgian food as well as unusual beers from small breweries.
You can also visit Guinguette Maurice in the Cinquantenaire Park, Fabiola in the Roi Baudouin Park or Henri in the George Henri Park. Check their Facebook pages for updates.
STROLL THROUGH SCHAERBEEK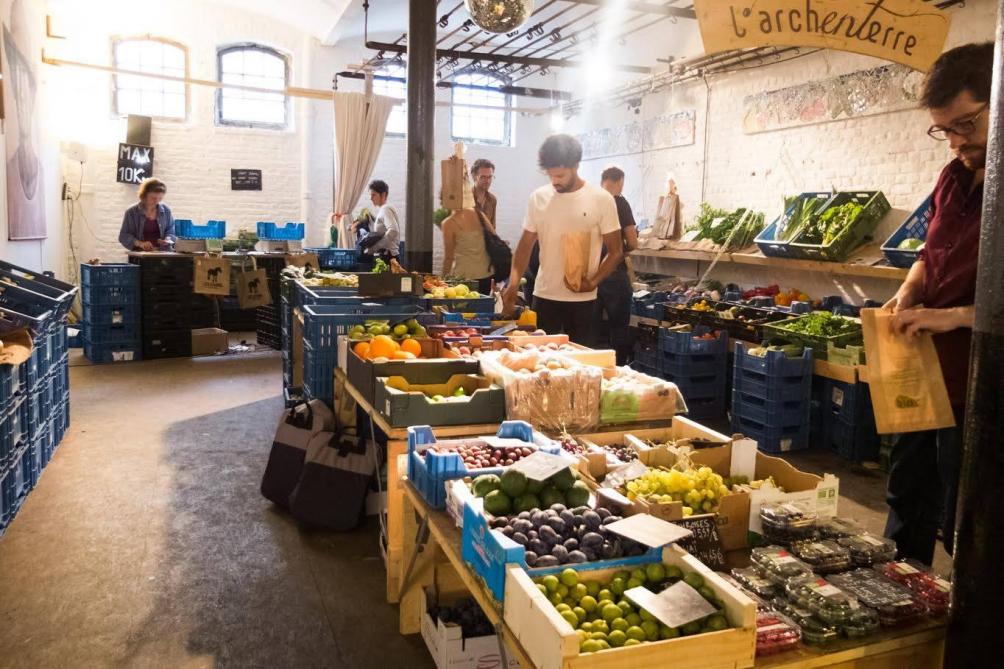 New organic market held at Les Ecuries van de Tram. The old tram depot had been abandoned for the last 25 years.

Spend summer weekends exploring 16 different Brussels neighbourhoods. The free Mixity maps aim to take you away from the city centre into lively neighbourhoods with diverse populations. They also fill you in about local communities, food specialities, architectural curiosities and concert venues.
The guide to Schaerbeek pinpoints some of the commune's less-known spots, like the beer café Le Barboteur, where they serve rare craft beers, the organic market held in an old tram depot, prize-winning architecture along the Avenue Louis Bertrand and the street named after the fastest man in the world, Camille Jenatzy.
You can pick up the free Mixity guides at the Visit Brussels tourist offices and cultural centres across Brussels.
TRAVEL TO KYOTO FOR €2,10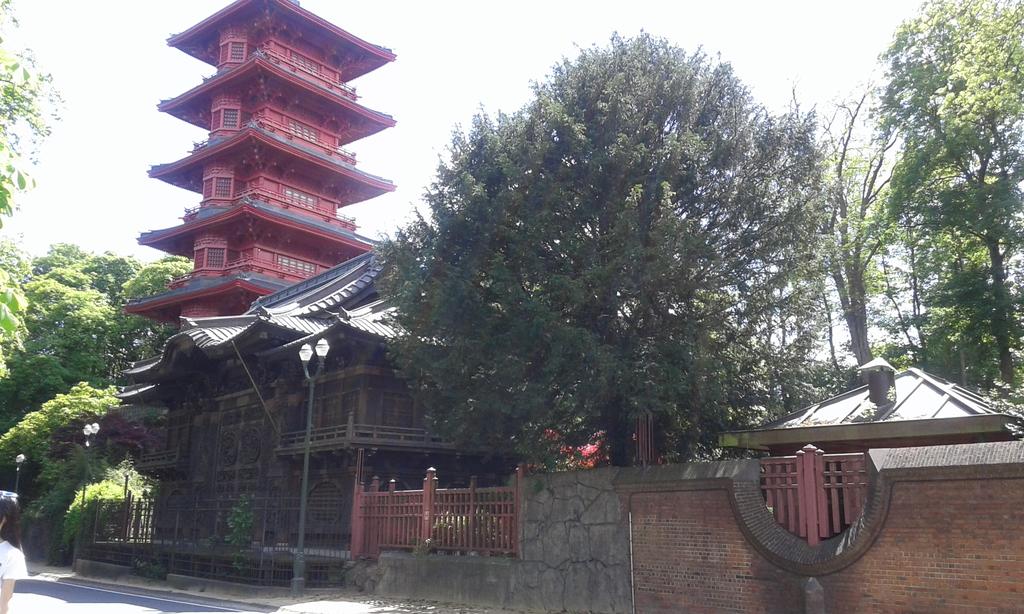 Japanese pagoda in Brussels


Some strange ads have been going up around town. One of them shows a Japanese pagoda and the word Kyoto. Another has a picture of a log cabin in the woods under the word Quebec. But all the places are actually in Brussels. You can reach them on a short tram or bus ride.
This clever campaign was launched by the Brussels transport authority to encourage locals to explore the city where they live. It started with a series of fake travel agency posters apparently offering low-cost trips to Kyoto and other far-off destinations for €2,10. Then came the explanation that these were all places in Brussels that you could reach with a simple tram ticket.
The campaign went on to display free postcards to send your friends along with the hashtag #loindebruxelles. "The people of Brussels tend to visit other European capitals while they don't discover anything about their own city," explains Lionel Lammens, head of Stib's marketing division.
The campaign focuses on four spots in Brussels but it could have chosen a dozen other places that look like somewhere exotic, like the Galerie Bortier (Paris), the Avenue de Stalingrad (Morocco), the Parc de Bruxelles (Vienna) or the canal district (Berlin). So take a close look at your own city before you book a cheap flight somewhere else.
FIND A SECRET ROOFTOP TERRACE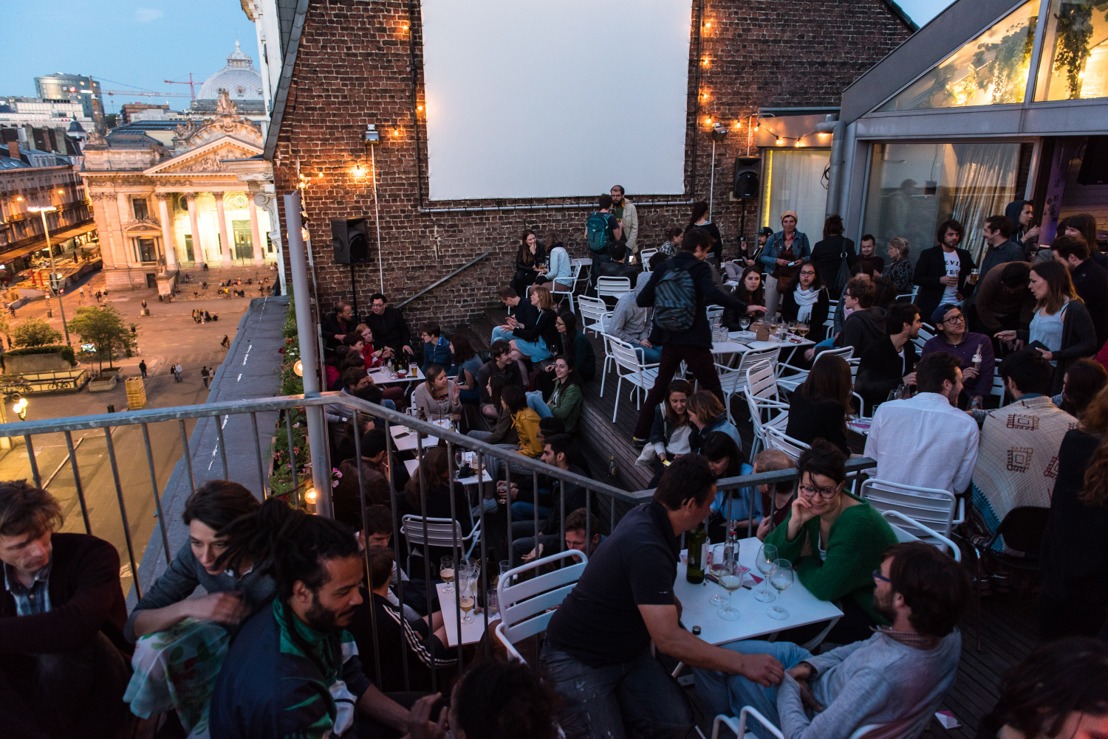 The popular rooftop of the beursschouwburg bar in the city centre re-opens again this Summer


It might not have as many secret rooftops as London or Athens, but Brussels does its bit to open up unexpected spaces. The Beursschouwburg has once again turned its rooftop deck into a venue for drinks, concerts and the occasional film screening. It isn't open every day, so check the online calendar before you set off.
Other spots in town where you can lounge on a roof include Play Label Rooftop located at the top of Crosly Bowling in the Marolles and the rooftop bar on the top floor of the hip Jam Hotel in St Gilles.
GUIDED TOURS IN THE SUMMER


There are many ways to discover Brussels, and in many different modes of transportation. Specialist guided tours are available at the city's tourist office website, Visit Brussels. You can hop on an electric bike, join walking tours, drive through Brussels in an old veteran car, or why not board an historical tram.
If you prefer to focus on a particular neighbourhood, the tours offered by the "Brussels Greeters" could be an original and fun way. They will get you off the beaten tourist tracks, while also enabling you to meet some locals. The tours, given by passionate local volunteers are completely free. They will share their tips and favourite spots in the neighbourhood they live in.
Consult Visit Brussels website to find a tour that fits you.
visit.brussels/en/article/best-guided-tours-this-summer
MAKE A BIGGER SPLASH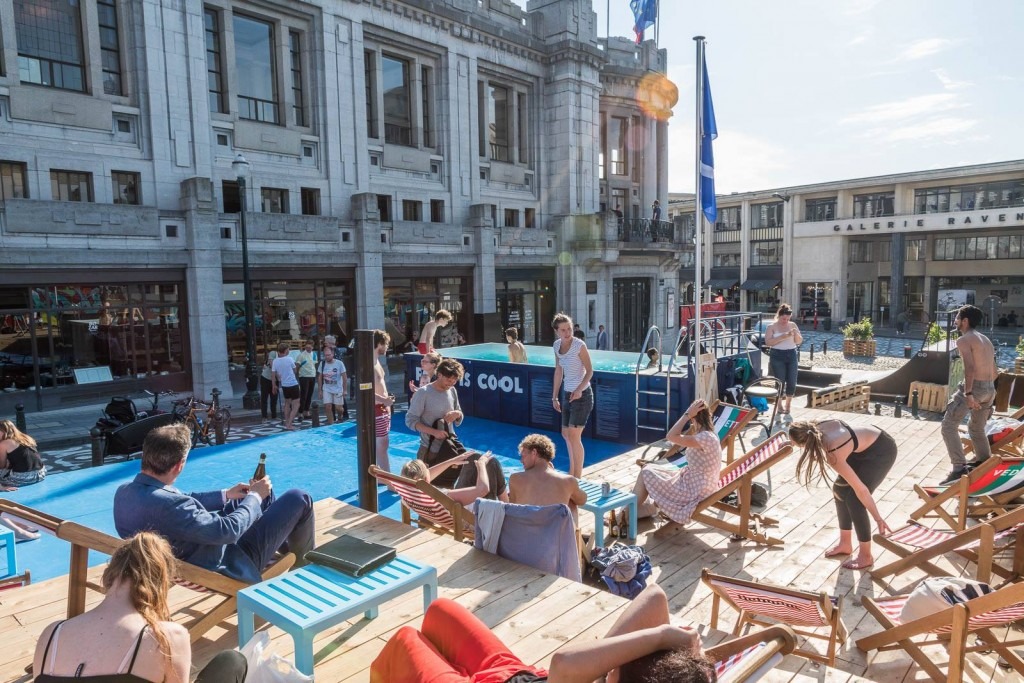 The people behind Pool is Cool have been arguing for years that Brussels needs an outdoor pool, but they haven't made much progress so far. It's strictly forbidden to swim in the canal or any of the city's lakes, so the organisation Pool is Cool has come up with a smart idea.
Last summer, they installed a tiny swimming pool next to Bozar which they labelled "the biggest outdoor pool in Brussels". It's back again this year in a green setting designed by Brussels landscape architect Bas Smets (recently selected to design a memorial for the victims of the Utoya massacre).
The pool is barely deep enough to paddle, but it provides a shady spot to sit on a deckchair and dream of the day when you can dive into a cool Brussels lake. Until 30 September.
ESCAPE TO THE FOREST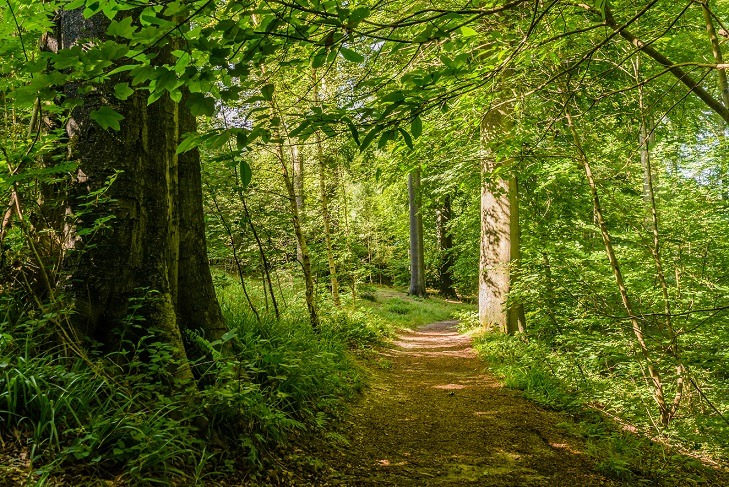 The Sonian forest has been listed as a Unesco World Heritage Site © visit.brussels - Jean-Paul Remy

Not everyone realises you can escape to the forest on a local train that leaves from Schuman station. It takes just 11 minutes to get out to Boitsfort suburban station where you can set off on a hike through the ancient beech forest. Leave your desk at 5pm and you could be wandering along a quiet forest trail within half an hour.
You can follow various routes that will take you deep into the forest using the free map published by Bruxelles Environnement. Some of the wilder areas of primeval forest have been classified by Unesco as World Heritage Sites. It feels a long way from civilisation, but you are never far from a tram stop or train station.
www.espacesverts.brussels

By Derek Blyth