An additional 2,323 cycling trail markers, or "knooppunten" are being put up all around the Brussels-Capital Region this summer to encourage tourists and locals alike to get outdoors. The markers indicate which direction the next marker will appear in but otherwise remain customisable.
Similar markers have already been placed in Flanders, and are beginning to appear in Wallonia. By selecting certain numbers along an online map, cyclists can make their own trails to whichever destinations they choose.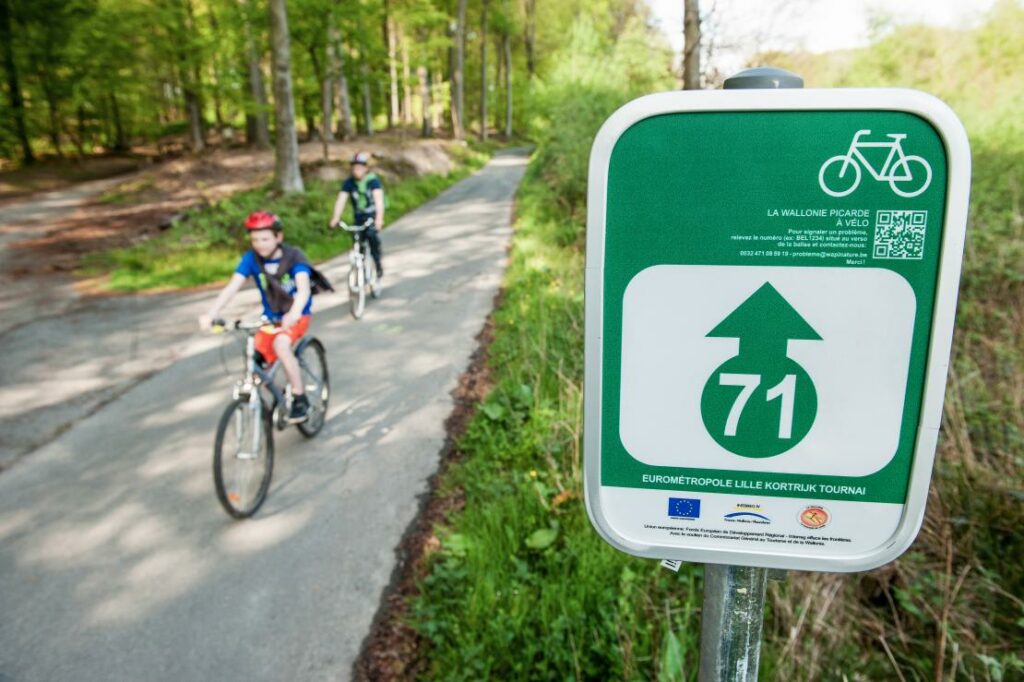 The trail markers first got their start in Flanders, where the so-called knooppunten span the entire territory. A similar plan has now also begun in Wallonia, where organisers are focusing on tourism to local sites.
A group of around 40 leisure cyclists banded together in the middle of the Covid-19 pandemic to mimic the trail markers for the Brussels region.
"The objective is to offer recreational cycling routes, based on the waymarking system well established in Flanders, and in full expansion in Wallonia," according to the GRACQ cyclist association.
Related News
The network created by the cyclists during the pandemic integrated online map trail markers with paper maps. While the initiative was met with success, the cyclists knew their trails need physical signs, otherwise, the functionality of the network would remain limited.
The making of the physical sign network in Brussels, under the organisation of Brussels Mobility and visit.brussels, will continue until October 2022. The markers will span over 233 kilometres.
Below is a map of all of the cycling trail markers in the Brussels region. The green markers indicate trails that are also walkable, in addition to being bicycle trails.