The garden city movement, nurtured at the beginning of the 20th century, brought a tranquil, rustic character to Brussels communes. The region now celebrates the centenary of these developments.
By the end of the First World War, as Belgium began rebuilding after the devastating conflict, it also sought to address latent questions about social housing. The industrial revolution in the 19th century had created massive urban migration, cramming families into tight, dirty, dangerous dwellings. How could post-war Belgium have more equitable foundations?
An answer came from across the English Channel. A few Belgian artists and architects, some exiled in London, seized on the idea of the garden city as the best solution.
The garden city had been pioneered by Esperanto–speaking, English social reformer, Ebenezer Howard, who published his vision for the future of cities in 1898. He argued that garden cities would create a felicitous transition between city and country by putting the inhabitants in close contact with nature.
Garden cities were not suburbs, nor rural retreats, Howard said, but a more integrated foundation for an effective urban life. They would also add a new social dimension to urbanism since they would be planned and managed by cooperative organisations.
The Belgians adopted this vision, arguing that proper housing is a right. The leaders of the Belgian movement were Raphaël Verwilghen, Victor Bourgeois, Jean-Jules Eggericx and Louis Van der Swaelen – while others involved included Huibrecht Hoste, Antoine Pompe, Fernand Bodson, Jean De Ligne, Lucien François, Jean-François Hoeben and Paul Rubbers.
Verwilghen, director of the Office of Reconstruction of the Devastated Regions in the Ministry of Public Works, was a landscape architect who wrote the manifesto that laid the base for those criteria when it came to housing. He had already pushed the Belgian government-in-exile to vote for a bill in 1915 establishing criteria for the rebuilding. Verwilghen envisioned a system giving even the poorest members of society a place to live, without onerous ownership. He described urbanism as "an applied science that will create the material basis for a new social order."
Twenty-one garden cities were eventually built around Brussels during the inter-war period, as well as dozens more around the country. The first ones were completed in 1922 which is why the centenary of the garden cities is being celebrated this year – even though the project's 12-year process actually began in 1919.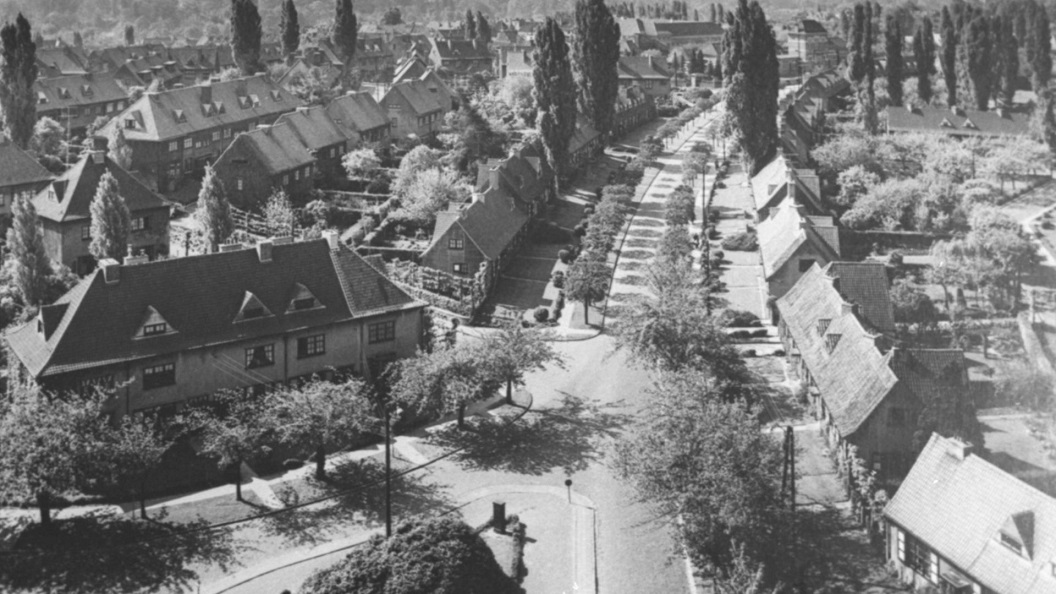 Some 14 garden cities remain. Although some of them have been blighted by overbuilding, recent restoration projects have prompted renewed interest in them as a habitat that blends the advantages of city living with living amid nature and which fosters neighbourliness without high population density.
Simple concept
The garden city concept was simple: a housing estate in a green area on the city's outskirts. The model had many advantages. Firstly, they were built around Brussels, which was countryside at the time, so the land was cheaper. Secondly, the use of modern materials like concrete rather than brick or stone helped to cut costs and speed up the construction. And thirdly, standardisation simplified processes.
There were also benefits beyond costs. Construction and the management would take place under a collective structure that would create urbanistic and architecturally coherent communities while at the same time fighting against real estate speculation. They were expected to provide clean air and contact with nature as well as foster collective social models.
But the Belgian versions were distinct from those developed in England, according to Yaron Pesztat, curator of an exhibition on garden cities is currently showing at CIVA, the architecture museum and library in Brussels.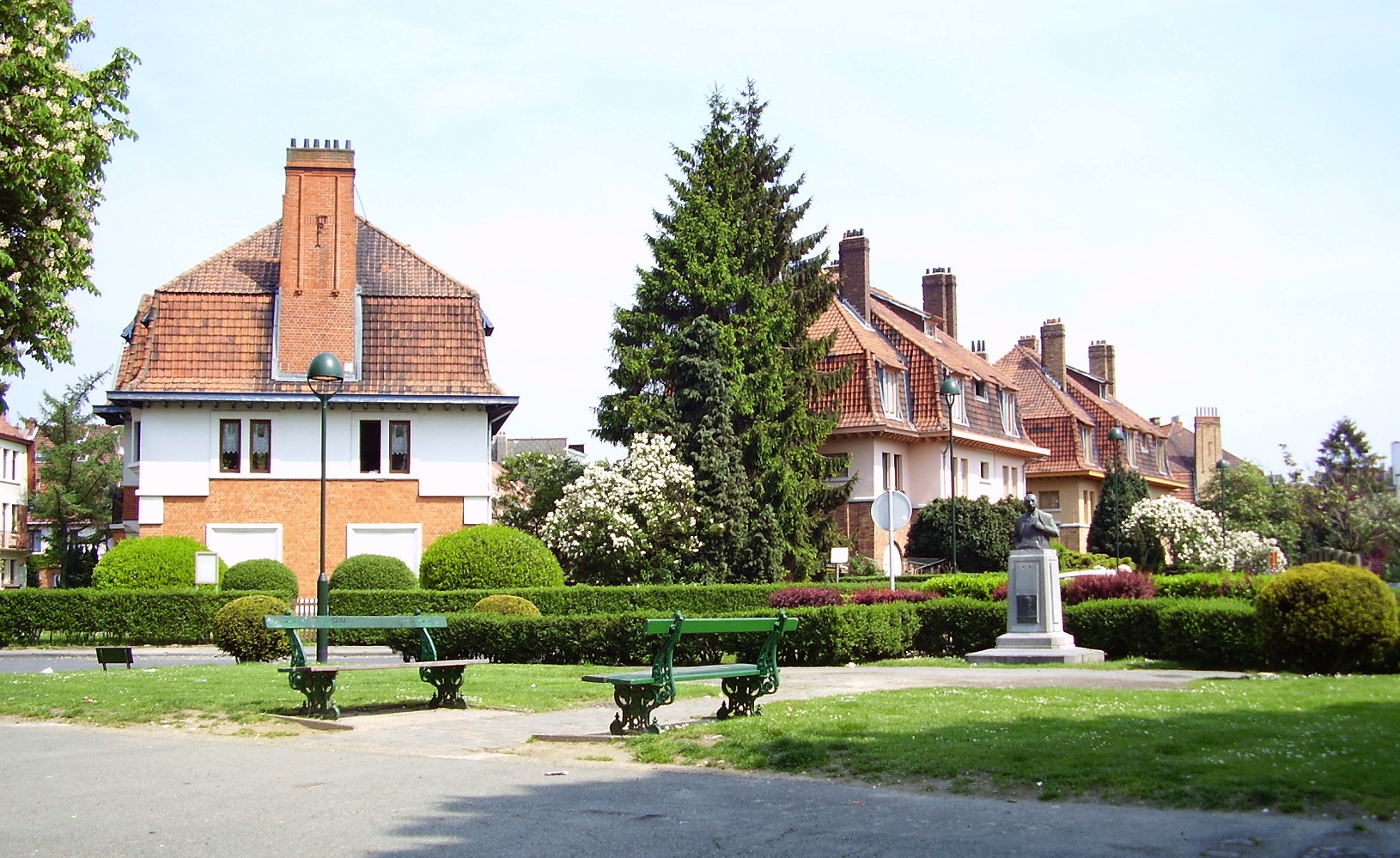 "Ebenezer Howard's idea was to build cities that were complete, with all the activities related to the working of a city," Pesztat says. "In Belgium, we only have the housing dimension. Though in some of these garden cities, they would have what we call in French, équipement, schools for instance, or athletics facilities or cultural centres, and so on."
He also points out that Belgium's garden cities are built close to a city. "In England, they are built in the middle of nowhere, because they are supposed to be self-sufficient, which is not the case in Belgium, so there is a big difference," Pesztat says.
Another distinction is that Belgian garden cities tend to reject traditional styles in favour of modern ones. The CIVA exhibition focuses on the Le Logis-Floréal garden city, which combines Modernist avant-garde architecture with picturesque landscaping. "That's something a bit paradoxical," Pesztat says. "But we wanted to show why it's not paradoxical. In fact, it's coherent."
Le Logis-Floréal extended over more than 80 hectares on a hill some 100m above the valleys of the Watermael and Woluwe rivers. It was designed by urban planner Louis van der Swaelmen and Jean-Jules Eggericx, one of the architects who adopted the garden city concept during his wartime stay in Britain.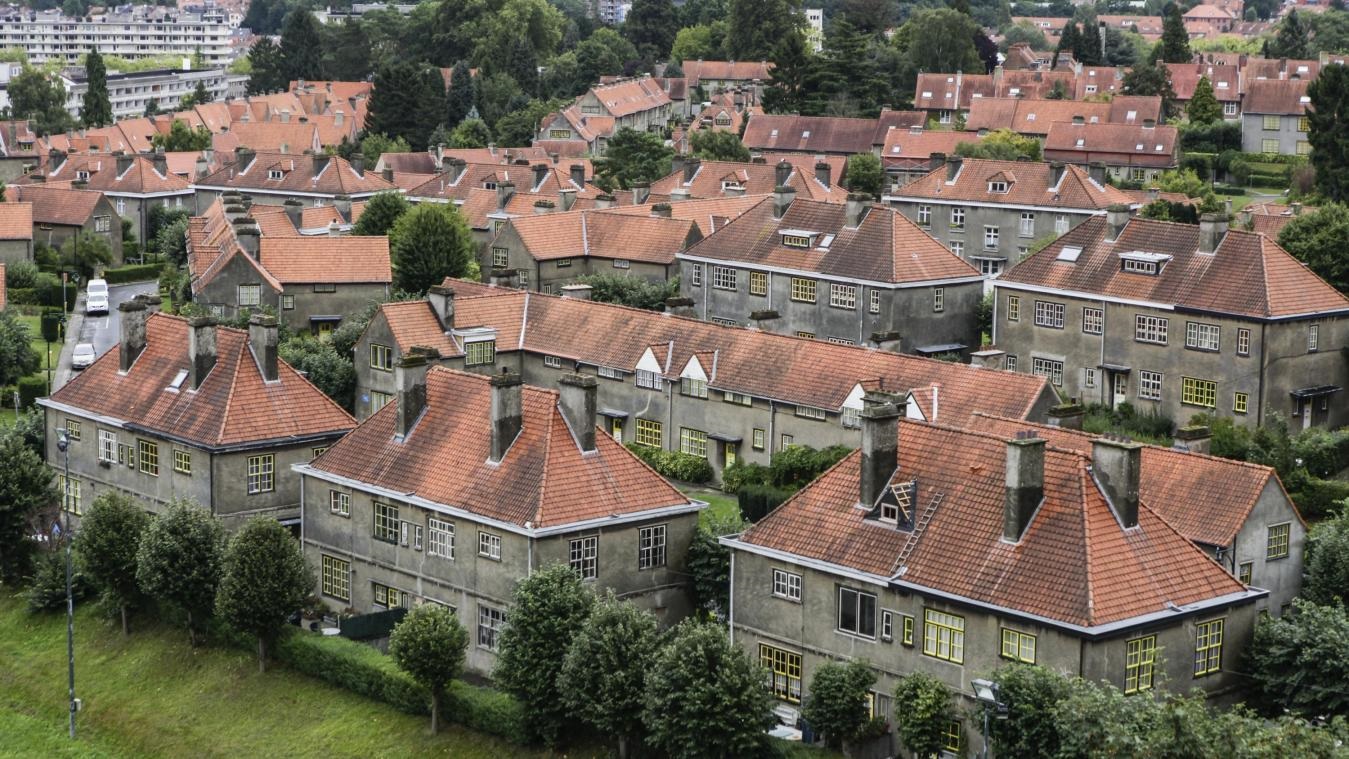 The houses, made from brick or cinder blocks, were fitted with brightly coloured shutters and window frames and surrounded by small, elegant gardens, the idea being to offer a healthy domestic environment as well as community facilities like schools, sports fields, health clinics, and even cinemas.
Housing crisis
The other great proponent of garden cities was the Belgian Labour Party (BWP/POB), forbear of the current socialist parties, who were part of the national unity governments voted in after the First World War. The BWP/POB had long pushed for healthy housing for the working class and at the turn of the century, a garden city for the coal miners at the Winterslag coal mine in Limburg was built by architect Adrien Blomme, complete with hospitals, churches, school, restaurants, a casino, movie theatre and hotels.
Belgium's post-war housing crisis gave the BWP/POB an opportunity. In 1919, the government created the Société Nationale des Habitations à Bon Marché (SNHBM) which was mandated with the mission to help build 200,000 social housing units. It had a budget of 100 million francs to provide low interest, long-term loans, allowing Belgium's garden city visionaries to realise their urban dreams.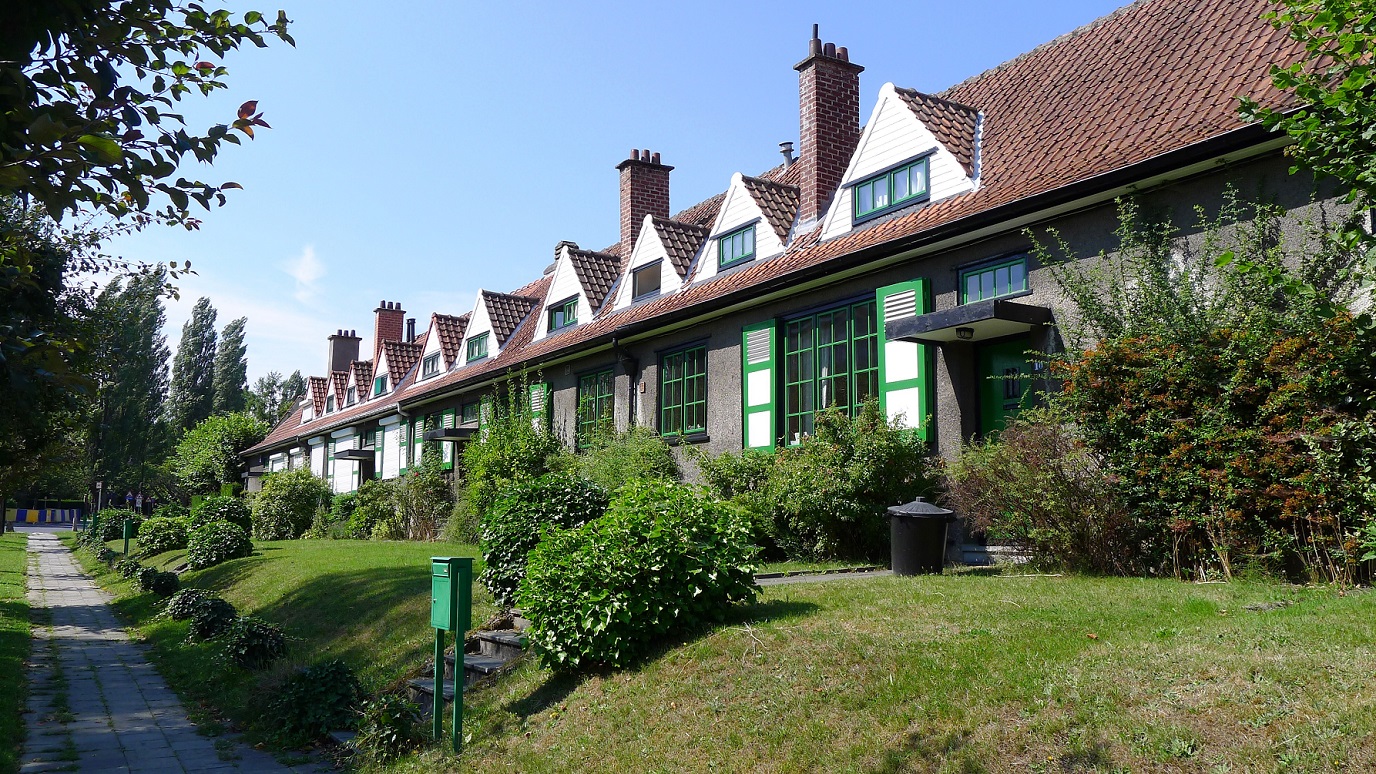 SNHBM launched design competitions and chose locations around Brussels for future cities. It set a maximum population density of 30 housing units per hectare and mandated that streets must not only be bordered by living hedges but there must also be a secondary network of footpaths. The housing would be set back from the streets and rectangular grid layouts are discouraged. The houses would be comfortable, hygienic and inexpensive to maintain.
Some of these garden cities adopted cooperative housing: each resident was a tenant in his or her own home but co-owner of the entire garden city. This model implied collective facilities, but also a balance between, the private and the public, unity and diversity. "We thought that it was very interesting to show the peculiar relationship between renting something and being owner of the whole of the city," Pesztat says. "It was an answer to high housing prices in the 1920 and maybe it's still something interesting with which to address the housing crisis today."
---
The model garden cities
Le Logis-Floréal. Begun in 1921, the largest and most famous garden city is Le Logis-Floréal, built on two plateaus in Boitsfort. This double garden city melds traditional cottage style with modernism. The only decoration is the extensive landscaping: kilometres of hedges, acres of lawns and public squares, hundreds of Japanese cherry trees, thousands of plants, as well as small orchards of apple and cherry trees. The streets and paths are planted with cedars, poplars, lindens and plane trees and massive rhododendron bushes abound. Wisteria, jasmine, ivy, rose bushes, and cotoneasters all climb the house façades: a cavalcade of different coloured and shaped flowers bloom throughout the year.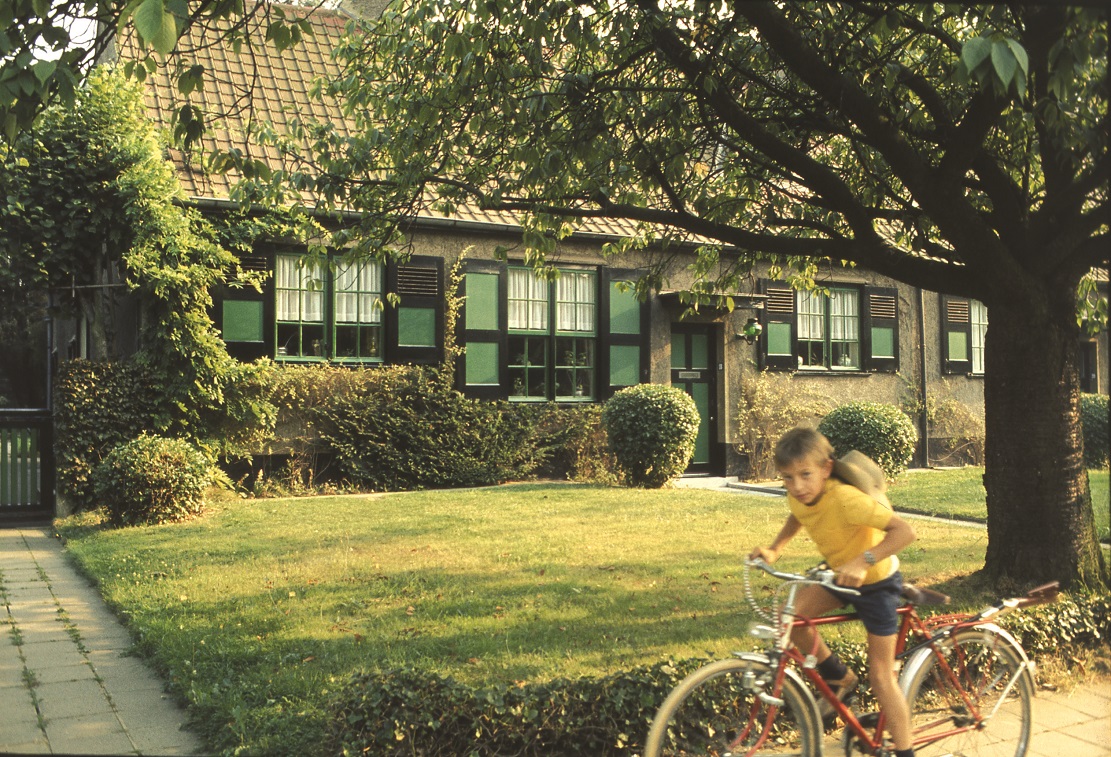 Cité Moderne. Designed by modernist pioneer Victor Bourgeois, this was built in Berchem-Sainte-Agathe between 1922-1924.  Bourgeois partnered with landscape architect Louis van der Swaelmen to create a housing complex with 274 dwellings on a six-hectare site, characterised by flat-roofed, cubic buildings in reinforced concrete.
Cité Bon Air. Built in 1921-23, the Cité Bon Air in Anderlecht is the only garden city that still abuts open countryside. This project was so far from the central city that it seems that the name of the city and the names of the streets – such as Hygiene, Salubrity, Health, Temperance, Fertility, Happiness and Enthusiasm – were chosen to encourage those inner-city citizens in need of housing to make the move.
Cité Terdelt. Conceived in 1921 but only inaugurated in 1931, the city garden Terdelt in Schaerbeek is built around a central, oval-shaped square and the streets curve and are narrow to discourage through traffic. Originally located between farmland and the cemetery, Terdelt has retained a village atmosphere that the current homeowners association works to preserve.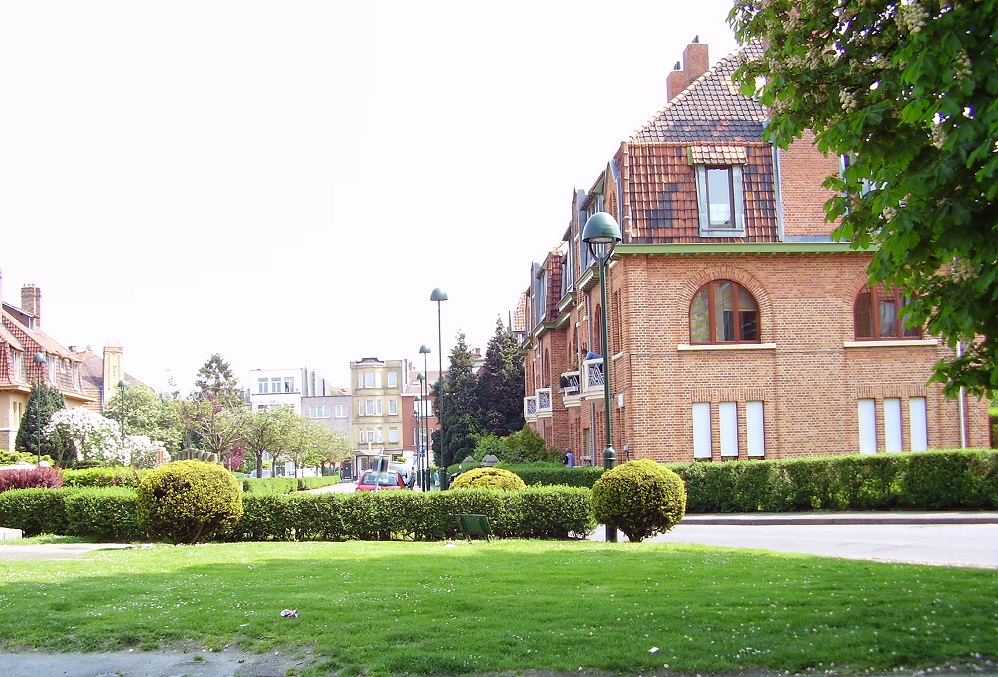 Cité Kappelleveld. The Kapelleveld garden city in Woluwé-Saint-Lambert, resolutely modernist in design, was conceived by Belgian architect Antoine Pompe. The building blocks are made from a combination of granulated slag, ashes and cement. The houses have small front gardens and large back gardens and, depending on the street, are white, cream-coloured, light grey or dark grey. Again, the only decorative elements are provided by the vegetation.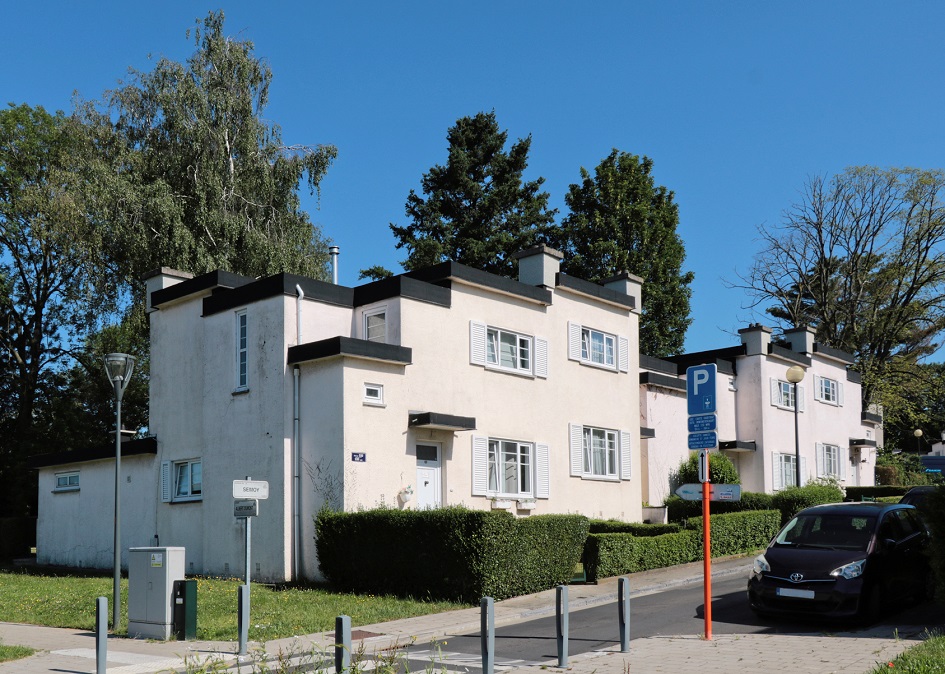 Cité Tuinbouw. Started in 1921, the small garden city of Tuinbouw in Evere contains houses that are each surrounded by a garden, rendering it all a deep green. Originally in an undeveloped part of the commune, the project is now surrounded by a new residential neighbourhood of houses, which is itself surrounded by tall apartment towers.