Secondary schools in the Vlaamse Rand will for the first time receive extra funding to support and promote the Dutch language among pupils and their parents.
The Vlaamse Rand, or "Brussels Periphery," refers to the 19 Flemish municipalities that encircle the Brussels-Capital Region. In some municipalities, which are more or less suburbs of Brussels, up to 75% of school-age children are of foreign origin.
"The de-nationalisation of the Rand puts great pressure on the schools in our region," Flemish Minister of Education Ben Weyts said in a statement.
"The problem is very similar to that in Brussels, but Dutch-speaking education in Brussels has been receiving extra financial support for years. Until now, there was €0 extra for the Vlaamse Rand. We are now changing this so that the schools can pursue a global language policy that also takes parents into consideration."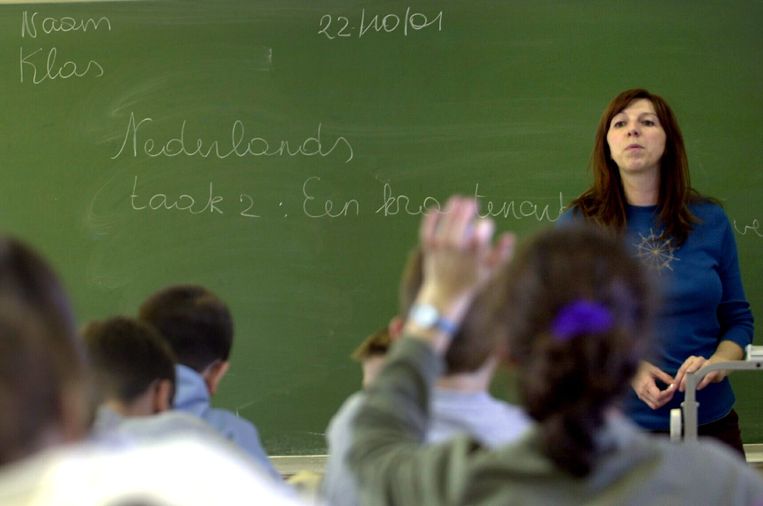 Funding for a customised approach
Three million euros of funding will pave the way for a customised approach, Weyts says. According to figures from his office, 46% of pupils in primary schools in the Rand have a different home language. This is a similar figure to homes in Brussels.
But although funding efforts have been directed at schools in Brussels, where less than 10% of pupils in French-speaking schools graduate with a working knowledge of Dutch, the Periphery has never had similar support until now.
Related News
The extra investments will fund projects aimed at both children and their parents, as well as extra training to help teachers with low-language pupils or to communicate with non-Dutch-speaking parents. Extra language coaches can also be deployed in the classes.
"This investment strengthens the quality of education for all pupils, including the Dutch-speaking ones," Weyts said. "After all, the whole class will find it slower and more difficult if some classmates continue to struggle with Dutch. At the same time, we also want to reinforce the Flemish character of the Rand."