The EU is investing in the future of seaweed as a popular ingredient found in food, cosmetics, fertilizers and sustainable packaging with a €9 million grant.
SeaMark, which stands for Seaweed-based Market Applications, is a consortium of 25 international, cross-disciplinary partners with the overarching goal to bring more seaweed to European consumers. Starting 1 July, the grant will fund SeaMark for four years and will increase research in selective breeding technologies intended to increase the biomass yield of seaweed.
Researchers will study the sugar kelp variety and look at how ecosystems develop when seaweed is grown on an industrial scale. Seaweed will be compared to non-seaweed products to assess their environmental impact for seaweed-based animal feed, meat substitutes or even cosmetics.
Related News
In Belgian waters, the University of Ghent is teaming up with Horizon Europe to research the best way to cultivate seaweed in the North Sea. Specifically designed nets filled with sugar kelp seeds were installed at an offshore windfarm, 5 km off the coast of Nieuwpoort. Following the results of the experiment, cultivators will determine what is the best environment to farm in and what seed type to use.
Seaweed grown in the North Sea is a bit different from nori, used in sushi, or wakame, found in miso soup. Sugar kelp – also called the sea belt and Devil's Apron – has a reddish-brown colour, with wide and flat leaves.
The next superfood?
Seaweed is gaining attention due to its many applications and fast growth. Aquaculture farmers seed their nets in November and December, and by spring the kelp is ready to harvest. Farm-cultured kelp usually grows to five meters in length.
Sugar kelp has significant health benefits thanks to its nutritious leaves and its sweet flavour that can enhance certain foods. The kelp is high in fibre, vitamin C, vitamin K and iron. In addition, the leaves have a natural thickening agent that has worked well in cosmetics.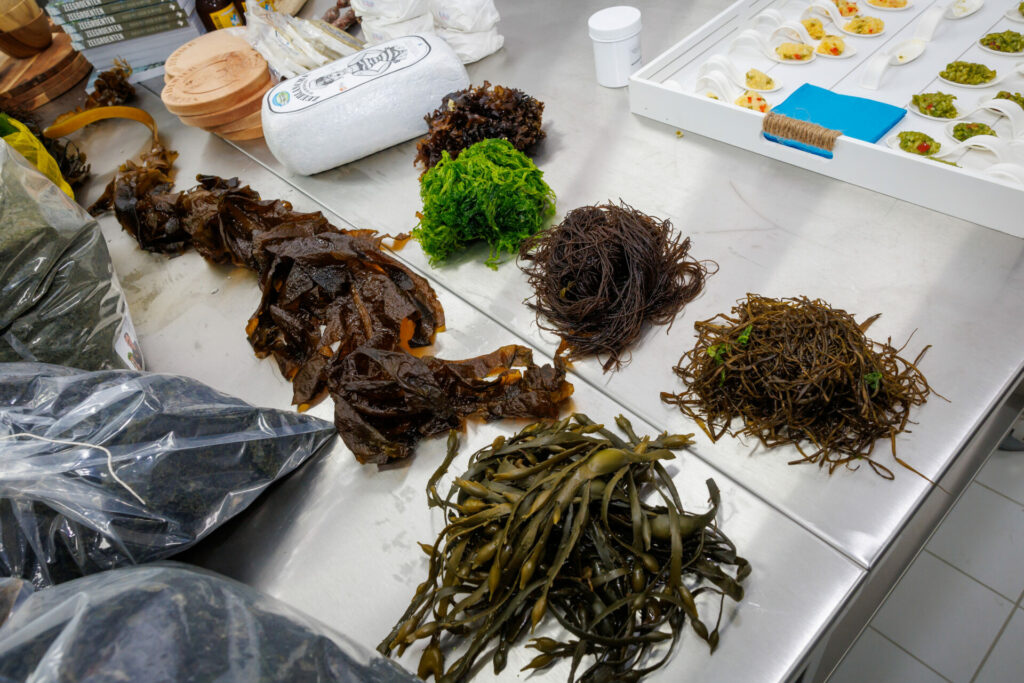 SeaMark's interdisciplinary team has a goal to market 12 total seaweed-based products for European consumers. These include bio-packaging material, meat replacements and livestock feeds.
"We are very excited to work closely with the biggest seaweed growers and manufacturers in the world and see what you can actually do with this sugar kelp, which is a very versatile product with a lot of potential," one researcher said.