Many crises have rocked the summer season, including the energy crisis, rising costs of living and extreme weather. Despite these events, climate scientist Joeri Rogeli remains cautiously optimistic. "If we meet all the countries' net-zero targets, we can limit the rise in temperature below 2ºC," he told De Morgen.
The Flemish climate scientist is one of the main authors on a prominent report by the Intergovernmental Panel on Climate Change (IPPC) as well as being the Research Director for the Granthan Institute for Climate Change and Environment at Imperial College London.
"This kind of extreme temperature is completely within the expectations of climate change," he said, adding that "the fact that records are being broken in such a short space of time is an unmistakable indication of how quickly the climate is changing. It also makes it clear that something must be done about it. This heat will increasingly become the norm."
Rogelj's research focuses on the consequences of greenhouse gas emissions and how we can reduce them so that we can still keep global warming somewhat in check.
Difficult climate initiatives
The European Union has undertaken initiatives, such as the Green Deal with its Fit for 55 package that involves legislation to kickstart the green transition and make the region climate neutral by 2050.
Yet these plans are difficult to implement due to the reliance of coal in eastern member states, such as Poland, which uses 41% of the EU's coal consumption, according to Eurostat. In 2021, Germany accounted for 23% of coal use, which looks to increase again due to the energy crisis in Germany after the war in Ukraine.
Limiting rising temperatures doesn't appear feasible. "Because so many greenhouse gases have already been emitted, we are already close to that 1.5 degree limit," said Rogelj.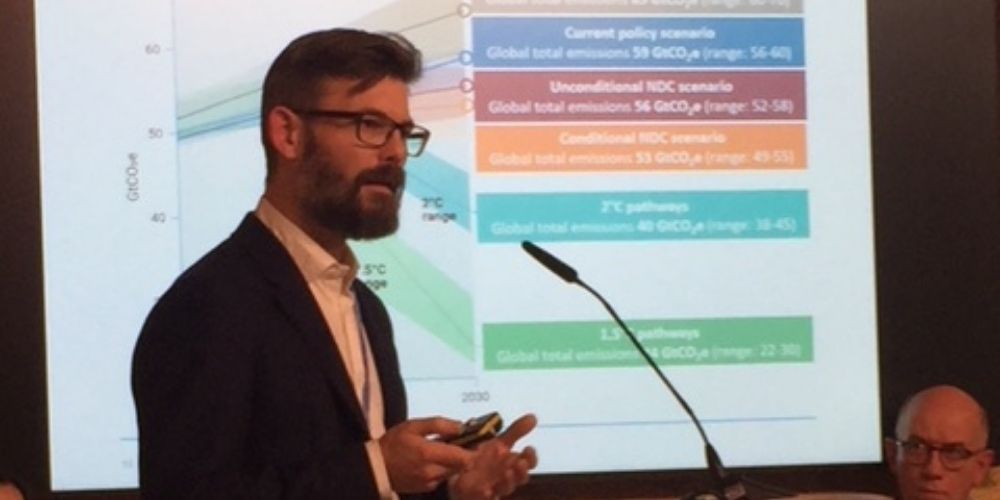 "Between 2010-2019 it was already 1.1ºC warmer, currently we are warming the earth by about 0.2ºC per decade. That means we are already well on the way to a warming of 1.2 or 1.3ºC."
According to the IPCC report we only have three years left to reduce the CO₂ emissions, which could result in a tipping point in 2025.
"We have a carbon budget, which we must need exceed. The carbon budget for 1.5 degrees is very small. This means that by 2045, we should globally achieve a net zero emission," said Rogeli.
"But with the policies that countries are currently implementing, we see a warming of 2.5 to 3ºC by the end of the century."
Tough choices ahead for society
However the climate researcher remains optimistic. " Now, I am hopeful - partly because of the extreme climate changes climate changes that are raising public awareness and strong technological advances, that we can emissions reductions so that we do not reach that 3ºC of warming. If we assume what the countries have promised for 2030, the so-called National Determined Contributions (NDCs), then we we will already be a bit lower."
"We have to make choices: do we spend our money on a polluting or on a clean car? The same goes for government investments in infrastructure. It is not not only investments in the future but also in the economy. These changes bring jobs, often of often of high quality, and contribute to a more prosperous and safer society. It is not wasted money."
Related News
"I have just become a father, in 2050 my daughter will be 28. That is suddenly worryingly close. Right now we are making choices about what the world will look like for that generation. Will the earth have warmed up by 2ºC by then and the entire transition still has to be set in motion? Or will we keep it between 1.5 and 2ºC, and have we managed to achieve a net zero society? There will be difficulties to overcome on overcome on our way to 2050, change is not easy or predictable."
"Therefore, it is undeniable that we need to get started as soon as possible. The transition to a net zero society is society will have to happen anyway. In that context, the necessary investments are very small."