Brussels belongs to a country that takes the art of eating very seriously. For many centuries, the people of this region of Europe have developed a unique style of cooking and brewing beer that combines craftsmanship with authentic ingredients. You don't have to eat out in an expensive Michelin-starred restaurant to appreciate the city's culinary skills. It's enough to order a portion of frites on a city square or ask for a beer in a neighbourhood café. This is food for the people.
Your fries will be made on the spot to make sure they are perfectly done and your beer will be poured into the correct glass. Your coffee will come on a small tray with a biscuit and your chocolates will be sold in a folding box as if they are precious jewels.
It sometimes takes time to do things correctly. Some people get irritated at the long wait. But that's the way it is done. You just have to be patient.
Here are five places where you can discover some of the unique tastes of the city.
FINE DINING ON A TRAM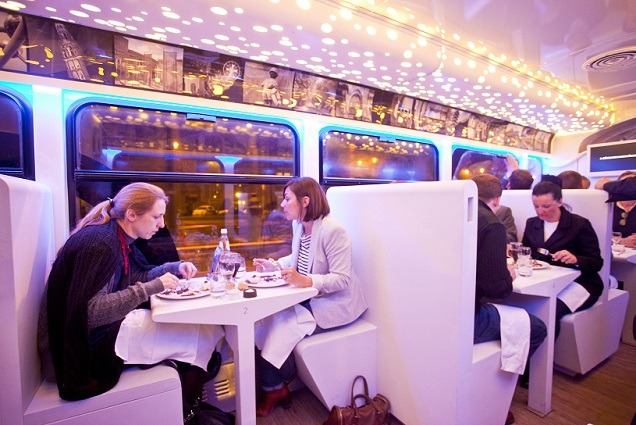 It's been around for a while. But Tram Experience is aiming for new heights. Some of the city's best chefs have been invited to create Brussels-inspired dishes to be served on a vintage tram. The chefs putting together the menus include Lionel Rigolet of Comme Chez Soi and Damien Bouchery of Bouchery.
Several dishes are also being devised by foreign chefs who have put down roots in Belgium, such as the American Alex Joseph of Rouge Tomate, Italian Giovanni Bruno of Senzanome and the Icelandic chef Vilhjalmur Sigurdarson who runs the acclaimed Souvenir in Ypres.
The tram experience menu comprises six dishes, along with Cava, wine and water. The meal is served as the tram rumbles slowly around the city streets on a two-hour route.
From 30 August 2016
www.tramexperience.be
A BEER AT MOEDER LAMBIC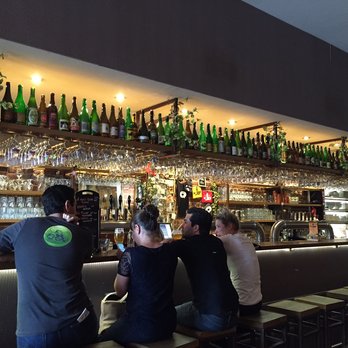 Some of the best beers in the world are brewed in Belgium, but where do you go to drink them? The Moeder Lambic café is a favourite with beer drinkers but it's hidden away behind St Gilles' town hall. More convenient, and less cluttered, the new Moeder Lambic bar the centre of town has become a popular spot for beer lovers. Located on Place Fontainas, on the edge of the pedestrian zone, it is one of the best stocked bars in town with 46 different beers on tap. As well as being a great beer café, Moeder Lambic serves plain, wholesome food, including sandwiches and quiches.
Place Fontainas 8
Central Brussels
Tel 02 503 60 68
www.moederlambic.eu
A POT OF MUSSELS AT AU VIEUX BRUXELLES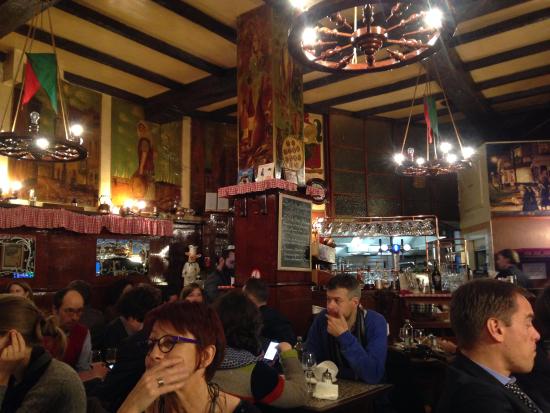 It's an old Belgian tradition. You go to a local restaurant and order mussels. They are served in a big black cooking pot, along with a bowl of fries, an empty bowl for the shells and a moist hand wipe. They have been doing this at Aux Vieux Bruxelles since 1882. The oldest mussels restaurant in Brussels, it's a lively, local place decorated with faded frescos of Brussels scenes.
Rue Saint-Boniface 35
Ixelles
Tel 02 503 31 11
www.auvieuxbruxelles.com
A GUEUZE AT LA BROCANTE
It's the Belgian beer no one loves at first sip. Brewed in the unique microclimate of the Senne valley, this distinctive sour beer is sold in just a few Brussels cafés. You can pick up a glass at the friendly local bar La Brocante near the daily flea market. They stock Gueuze beers from several small breweries located in the river valley, including Cantillon and Boon.
Rue Blaes 170
Marolles
BEER CUISINE AT RESTOBIERES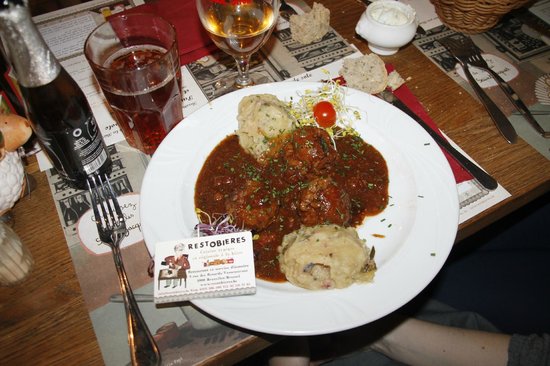 Hidden down a cobbled lane near the flea market, this rambling restaurant is decorated with a bewildering collection old biscuit tins and coffee grinders. The kitchen produces inventive local dishes cooked in Belgian beers, like scallops simmered in Watou Wit from Brouwerij Van Eecke. The long beer list includes hard-to-find Belgian brews like Jambe du Bois from Brasserie de la Senne and the stubbornly sour Brussels beer Cantillon.
Rue des Renards 9
Marolles
+32 (0)2 511 55 83
www.restobieres.eu
STOEMP AT LES BRASSINS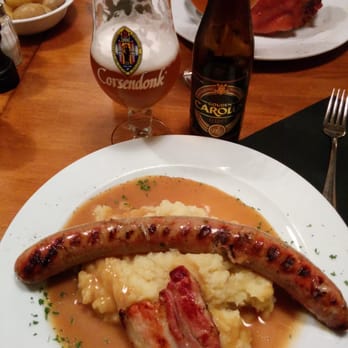 Hidden in the Ixelles back street where Audrey Hepburn was born, Les Brassins is one of the best traditional brasseries in Brussels. Locals enjoy the hearty Belgian cooking, with specialities to sustain you through a cold winter night like stoemp saucisse (sausage and mashed potato) and lapin à la kriek (rabbit in beer sauce). The beer list includes some rare bottles.
Rue Keyenveld 36
Ixelles
Tel: 02 512 69 99
www.lesbrassins.com
ICE CREAM AT LE PETIT NUAGE
Yuan sells his organic ice cream from a bright blue bike. His favourite pitch is next to the pond in the Parc Léopold where he tempts EU office workers and local school kids with rare flavours of ice cream. You can check out his plans for the day on his Facebook page.
Park Léopold
Etterbeek
www.lepetitnuage.eu
HOT CHOCOLATE AT LAURENT GERBAUD
Laurent Gerbaud creates delicious little chocolates flavoured with exotic fruits and spices from the Far East. He sells them in a stylish shop opposite Bozar with a few tables. You can sit down here with a cup of his hot chocolate on a rainy Saturday afternoon.
Rue Ravenstein 2D
Mont des Arts
Tel 02 511 16 02
www.chocolatsgerbaud.be
MAISON RENARDY FOR CROISSANTS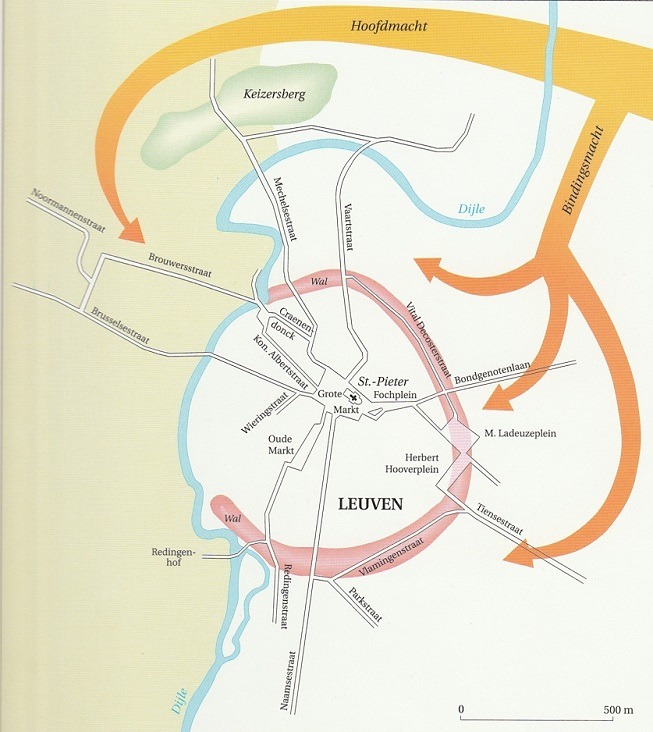 This family-run bakery in the heart of the African quarter looks a bit out of place, surrounded by shops selling hair extensions and companies shipping to Kinshasa. It was founded in 1912 when this was a rich bourgeois neighbourhood. The interior looks like a café in Paris with little round tables where you can sit for a coffee and croissant.
Chaussée de Wavre 111B
Ixelles
Tel 02 514 30 17
COFFEE AT BOCCA MOKA
The team who run this small coffee shop near Place Stephanie create exceptional coffee using state-of-the-art equipment. The café has a relaxed atmosphere with a small back room decorated with a sofa and a huge wall map. There's also a little garden hidden at the back.
Chaussée de Charleroi 41
Ixelles
www.boccamoka.com