As 70th birthdays go, yesterday's celebrations for the European Parliament were understated – more a chance to forward to challenges than back on past successes. Speaking on the occasion in Strasbourg (the institution's official headquarters although most of their business is carried out in Brussels), Alexander De Croo stressed the Parliament's imperfection but dismissed the notion that it is an expensive and ineffective "talking shop".
Perhaps taking an oblique pop at the organisation's critics, the Belgian premier asserted that the EP retains relevance and called for greater cohesion and participation to strengthen its legal and political arms. De Croo has consistently made clear his belief in the extra-national power of the bloc, for instance insisting that assistance in the energy crisis can only be at a European level.
On the more abstract theme of democracy, Belgium's PM again spoke for top-down efforts to bolster engagement with the EU project. Citing attempts on sovereign nations, he underlined the legitimacy of the EP – the only democratically-elected EU body.
It is little surprise that Belgium, the EU heartland and home to many of its institutions, should be full of praise for the European Parliament. Nor is De Croo doing honesty a disservice when he invokes the authority of the bloc to aid Member States in their financial and energy woes; there is a limit to what smaller economies can achieve in the face of soaring inflation.
Yet it would be untrue to look upon individual Member States as impotent, most especially on the matter of democracy itself which can't be imposed from above (in spite of measures to encourage participation, such as fines for not voting). Vivifying political involvement must take place at a local level, and Belgium should be wary of civic apathy at home before looking beyond for champions of democracy.
Did you notice the EP's big day? Let @Orlando_tbt know.
Belgium in Brief is a free daily roundup of the top stories to get you through your coffee break conversations. To receive it straight to your inbox every day, sign up below:
Already set on a slippery slope oiled by the energy crisis, the euro plunged below the one-dollar mark earlier this year. It has since rallied slightly but the currency's woes look set to continue. Read more.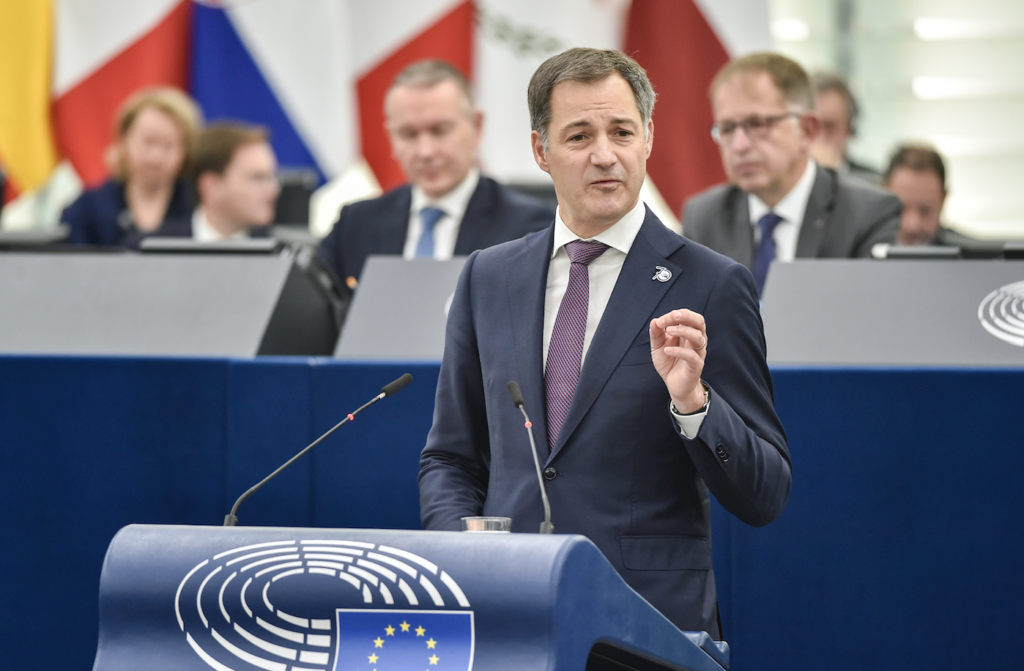 Members of the European Parliament (MEPs) on Tuesday marked the 70th anniversary of the assembly's existence with a ceremony in Strasbourg, during which Belgian Prime Minister Alexander De Croo made the case for strengthening this European institution. Read more.
Has the mere thought of Kevin De Bruyne striking a football left you itching to get your boots on? Or has Qatar's atrocious human rights record turned you off this year's World Cup and prompted you to get off the sofa and onto the pitch yourself? If your answer to either of these questions is 'yes', then this is the guide for you! Read more.
One lucky Belgian pocketed €280 million out of the total €65 million prize on Tuesday, after picking five correct numbers and a winning star, Le Soir reports. Another person from Europe also won the same amount. Read more.
The UK Supreme Court has produced a historic ruling stating that Scotland cannot hold another independence referendum without the consent of the UK Parliament in London. Read more.
Belgium's Red Devils are among the World Cup's favourites, but shouldn't expect a walk in the park when they meet minnows Canada in their opening Group F fixture in Qatar on Wednesday (23 November). Read more.
Wander north along the Antwerp waterfront and you eventually reach a row of 17 abandoned harbour cranes. Read more.