The funeral of Michel Verschueren took place on Monday at the Saint-Servais basilica in Grimbergen in the presence of the family, relatives and invited guests.
There were nearly 800 people in attendance for a last goodbye to the RSC Anderlecht legend, who served the club for 23 years between 1980 and 2003. Verschueren died on the night of Tuesday at the age of 91.
His son Michael Verschueren was the last person to address mourners during the ceremony on Monday.
"You have to do it, and you did it," he said. Despite the sadness of having lost his father, he said he was comforted at the idea of seeing him join his wife Marie-Louise, who died in May. He recalled a statement from his father: "We must make the most of of life".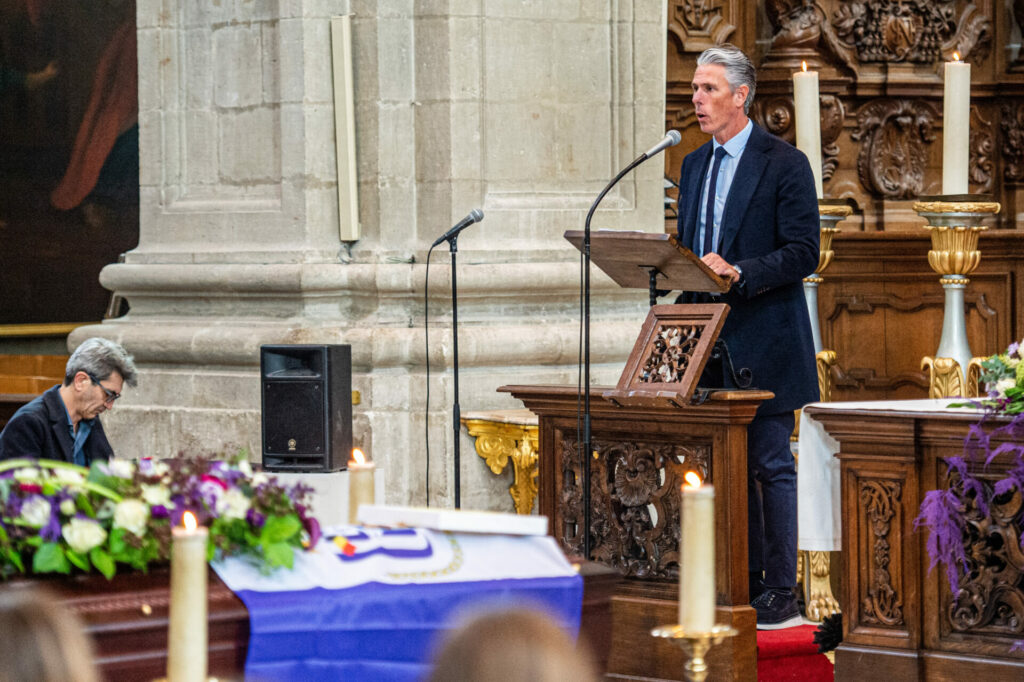 He also thanked the Anderlecht supporters "whom he carried in his heart."
Former Dutch international Jan Mulder also spoke to the gathering. "You had an irresistible urge to move forward. It was never boring. But the fire, which we thought was eternal, went out," said the man who knew "Mister Michel" as a preparer. physical.
Wreaths of purple and white violets had been placed at the entrance to the basilica. The former president of Ajax, the Dutchman Michel Van Praag and the former spokesperson for the Anderlecht club, David Steegen, were also present.
Former players of the purple house like Gilles De Bilde and Olivier Deschacht were present, as well as the former president of Anderlecht Roger Vanden Stock.
Other leading faces of Belgian football in attendance were Vincent Mannaert, Michel Louwagie or Sven Jaecques, as well as Pro League director Lorin Parys.