Antwerp International School (AIS) offers a holistic approach to learning, developing the many talents of their students in a multicultural environment. They can raise your child's experience to new heights.
See what they have to offer and join us on a video tour of AIS:
https://www.youtube.com/watch?v=xXZETEBw2ME&
ENTHUSIASTIC ONLINE LEARNING
The teachers and students at AIS are very enthusiastic about distance learning and have been working online since the day after the Belgian government decided to close the schools and they are doing great! Teachers had their plans ready and the students were quickly placed in virtual classrooms.
Secondary school students follow their normal lesson schedule, adapted to the online environment. Teachers have created virtual classrooms and either teach in that space or supervise small groups within that platform. Students work together during classes or collaborate on certain assignments. New learning material is taught and continuously evaluated. The teachers must be inventive to keep their lessons challenging online and they do so with great enthusiasm and creativity.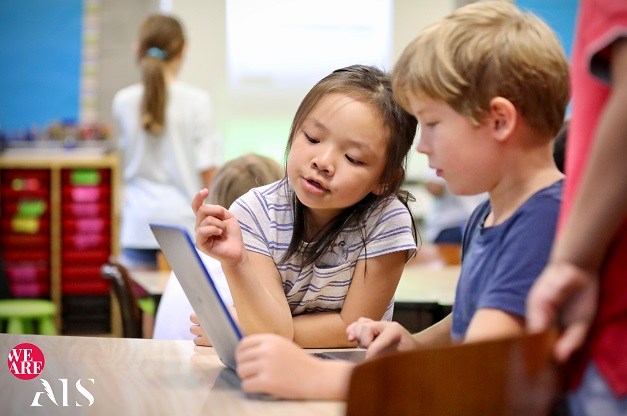 In Primary school, the classroom teachers have daily contact with their students and the specialist teachers meet with them once or twice a week. The students follow a daily schedule and work on reading and writing, mathematics, inquiry learning, language, music, art and physical education.
They work together online with the teachers and fellow students. Google Hangouts has become their second home. Their work is assessed in a creative way, for instance, by taking photos or videos. Although the students miss their friends and the classroom environment, they enjoy the virtual classroom and the use of the new technologies and teaching methods.
Furthermore, the feedback from parents is extremely positive. They are very proud and grateful that the school is "open" and their child continues to learn with AIS.
STEM
Currently, AIS is upgrading and redesigning the current STEM (Science, Technology, Engineering & Mathematics) facilities and they strongly believe that STEM is a "language" that every child should be proficient in, whether they pursue an engineering or humanities-based career.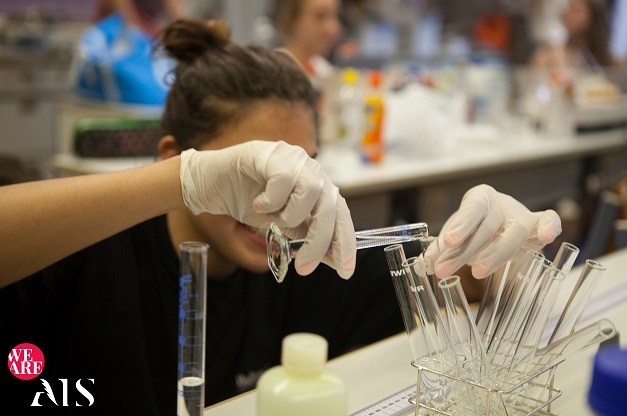 The new state of the art space will increase the excitement and interest in STEM subjects and will provide hands-on STEM opportunities, provide early exposure of the youngest students to STEM and encourage STEM participation by girls. It will also emphasise the development of creativity, innovation, analytical thinking and collaboration through STEM studies.
Andreas Koini, Head of School at AIS says, "Science, technology, engineering and mathematics - STEM - are key skills for future success. Our new STEMzone will open its doors in February, 2021. We look forward to providing even more opportunities for our students to thrive in our school."
ABOUT AIS
When it was founded in 1967, Antwerp International School had just a handful of students. Today, it offers a world class international education, provided in the English language and welcomes approximately 400 students from 40 nationalities to their campus .
AIS has a long tradition of excellence and offers a holistic and personalised approach to teaching, founded on the principles of INSPIRING SUCCESSFUL FUTURES, and today that vision remains more focused than ever.
AIS was the first school in Belgium to offer the International Baccalaureate's Primary Years Programme, Middle Years Programme and Diploma Programme. See more information about these programmes.
For more information visit the AIS website.