Extinction Rebellion (XR) activists took out the "finance" from Brussels' Finance Tower's sign on Thursday and said the building should be renamed Resilience Tower.
At dawn, the climate action group said that activists arrived at the tower northern Brussels to "borrow" the letters from the lower walls of the skyscraper.
The tower, the second-tallest building in Belgium, houses the ministries of health and of immigration.
[caption id="attachment_118426" align="aligncenter" width="1024"]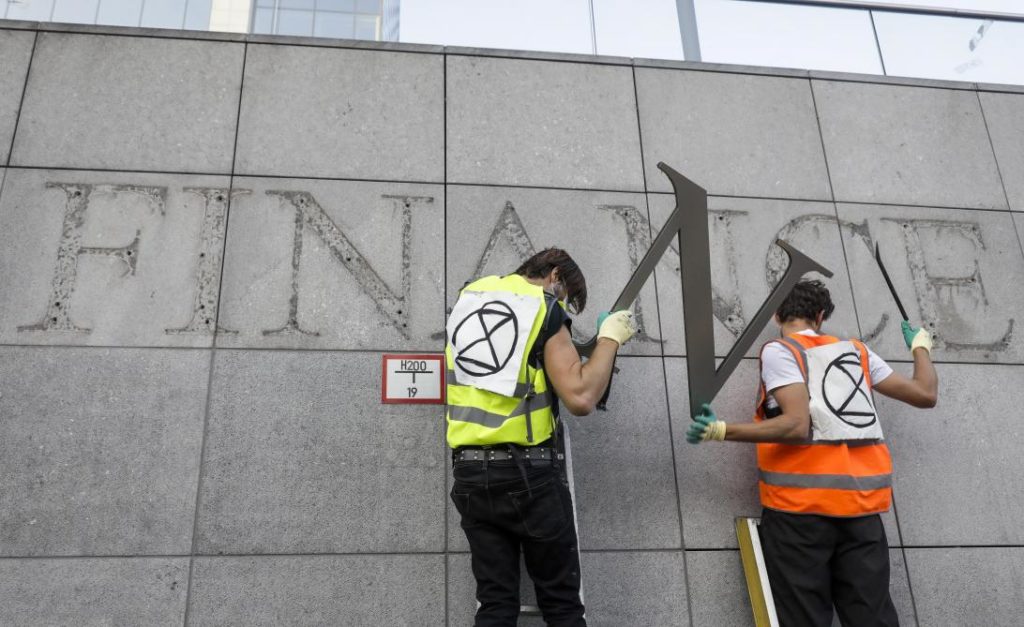 © Belga
[/caption]
"This place houses key government competencies, such as immigration and health under the umbrella of 'Finance', which is symbolic of the priorities that clearly guide our politics," Pauline, a spokesperson for the group, said on social media.
XR Belgium said that they would be "only borrowing" the seven metal letters, which they would return to the country's next prime minister "to be put in a museum."
"Extinction Rebellion Belgium will rename the Finance Tower: the Resilience Tower," the group wrote.
In videos shared by the group online, seven activists in security vests with the XR symbol taped across their backs can be seen approaching the building with two ladders and work tools.
https://www.facebook.com/ExtinctionRebellionBE/videos/949674542122377
They prop two ladders up against the wall and get to work on tugging the letters loose before walking away from the building, whose title now only reads 'Tower.'
In online statement, XR said the action was carried out without any damage to the building's wall or the metal letters.
[caption id="attachment_118431" align="aligncenter" width="1024"]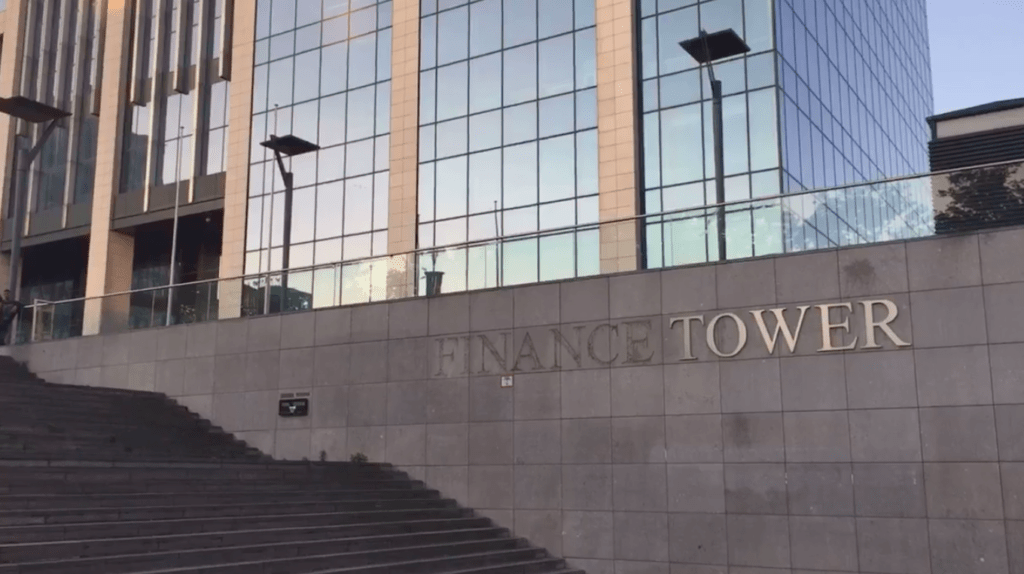 Credit: Extinction Rebellion Belgium/Facebook
[/caption]
The feat on Thursday was part of a series of protest actions orchestrated by the group which aims to denounce authorities as they scramble to return to business as usual and restart economic activities.
It comes ahead of protest planned for 27 June, which the group said would go forward despite the current ban on gathering under lockdown rules.
Activists with the group said the coronavirus pandemic had brought societies to a historical tipping point, underscoring the urgency to address the looming climate and environmental crises scientists have been warning about for decades.
Gabriela Galindo
The Brussels Times