Belgium went into lockdown on 18 March 2020. For over two months, and in an unprecedented manner, public life came to a near standstill from one day to the other, while the invisible enemy exponentially claimed more victims every day.
The Covid-19 virus, which has not differentiated between the haves and have nots, has become nothing less than an eye-opener, at least for some, of structural socio-economic inequalities.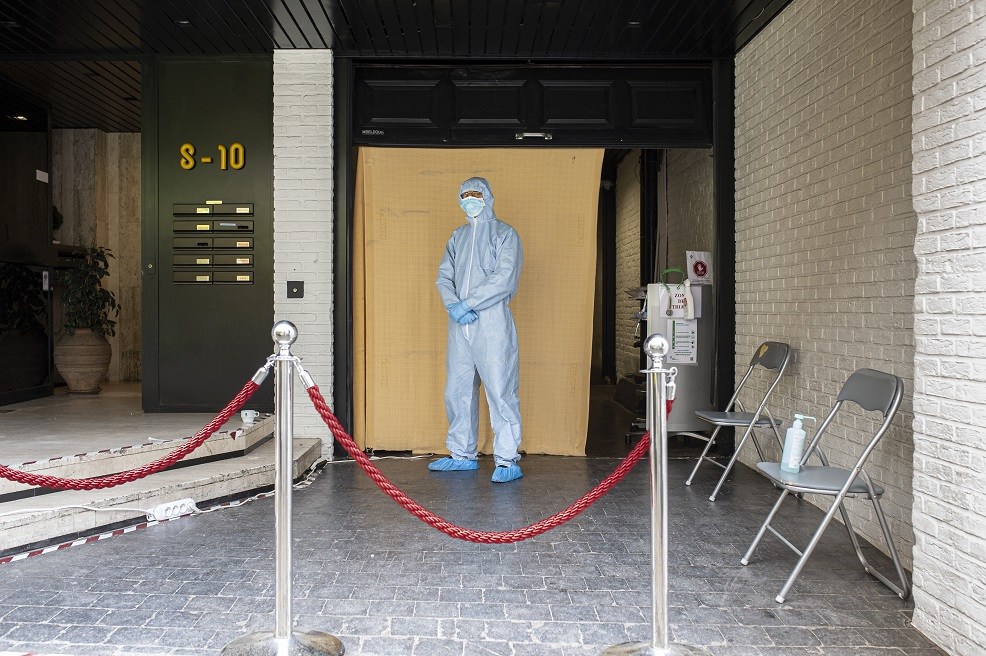 On the one hand, we have heard about underequipped hospitals, underpaid health workers, the furloughing of employees, our forgotten elderly (who represent two-thirds of the mortality statistics), the lack of shelter, food and protection for the homeless and refugees, the rise in domestic violence, and the potential mental health fallout post-confinement.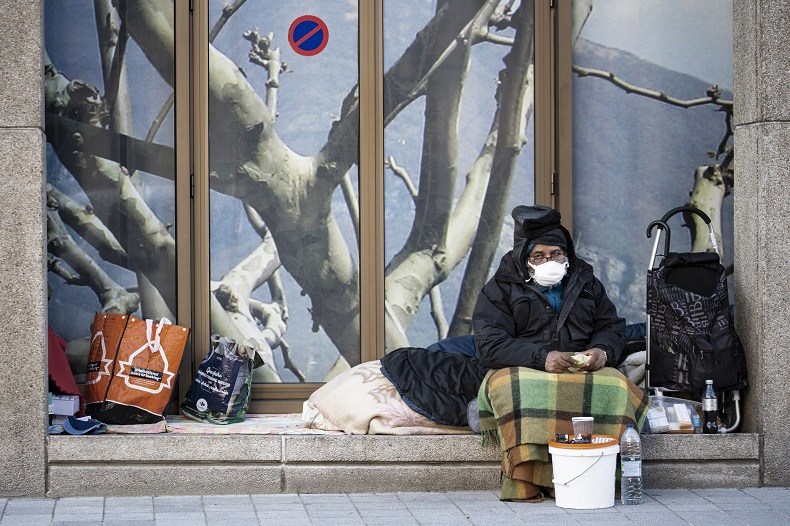 On the other hand, some have spotted an opportunity for a more equitable, post-Trumpian world, with more humility towards the natural environment, respect for our care workers, elders, and mental well-being.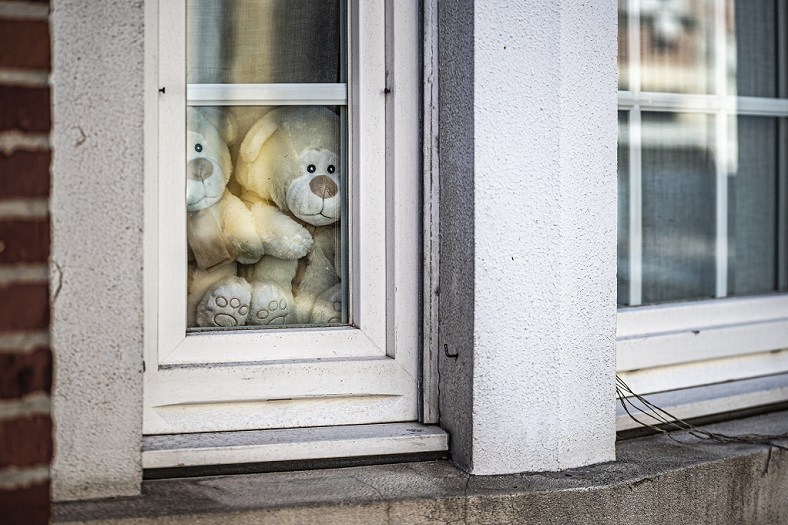 New remote ways of working may bring about a better work-life balance and reduced CO2 emissions. And greater social cohesion and a sense of community can make us gentler towards one another.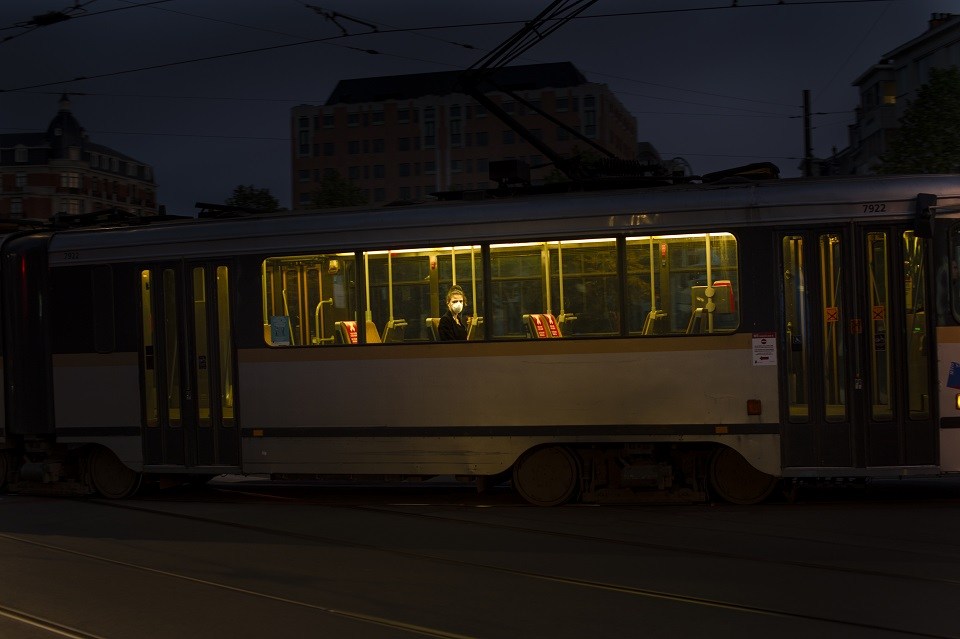 As a photographer, this historic event is visually, anthropologically, and historically a very interesting one. At the same time, as a psychologist, I am worried and perhaps less hopeful when observing group behaviour and politics in times of a pandemic.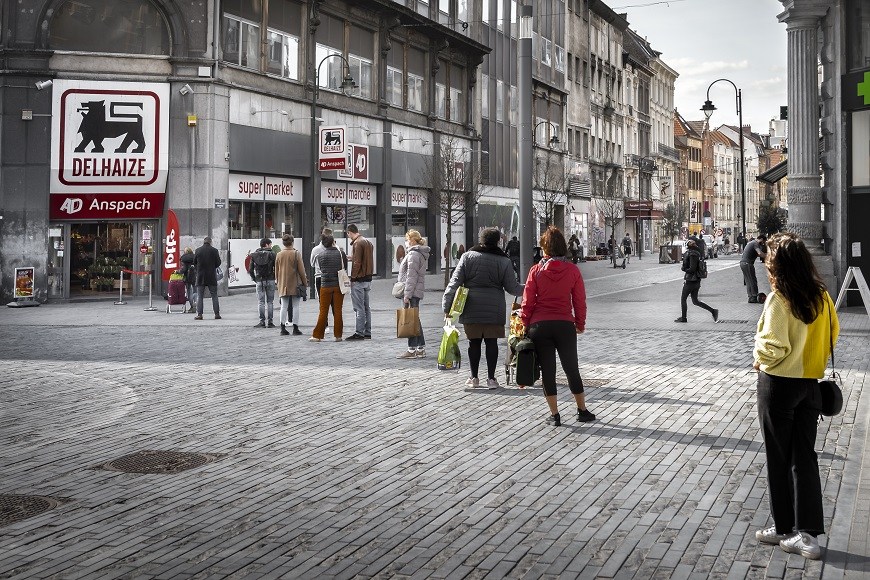 Last minute lock-down parties, neighbourhood barbecues, street violence, and politicians trying to find an equitable balance between the numbers in hospitals and those on the balance sheet of the national treasury, while blaming the rest of the world for things that went wrong.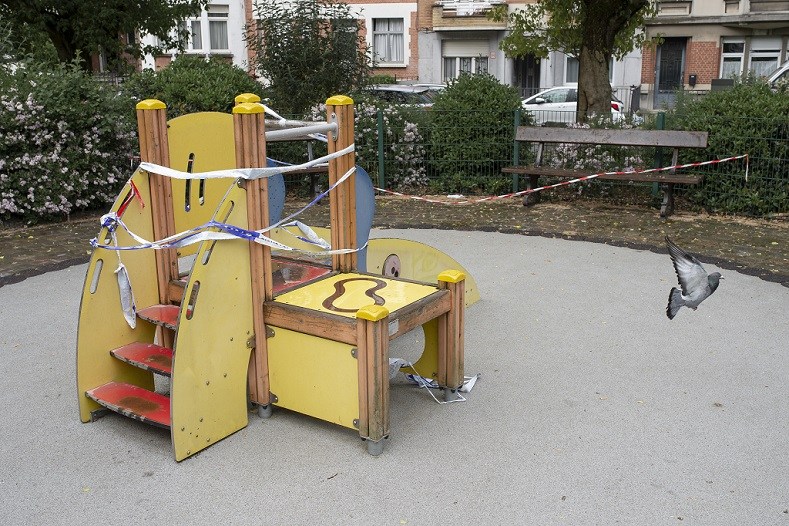 Being confined to quarters, the artist in me engages in the necessary struggle of producing "interesting and visually appealing" work around a topic that has both a sense of urgency and relevance.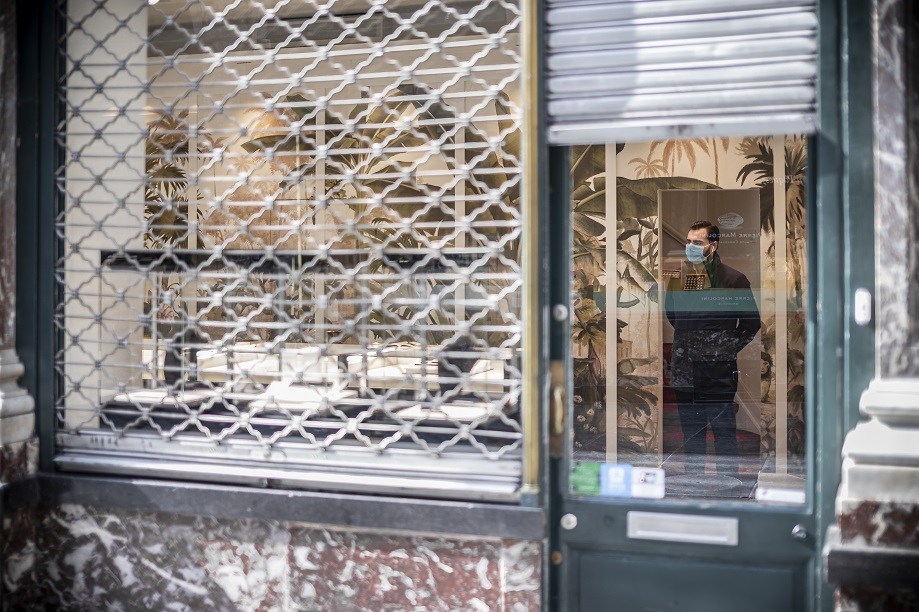 As for so many, the cultural sector is also crippled by the economic impact of Covid-19. Making "good" use of my time on the bench, I hit the streets – always with an eye on social distancing – aiming to capture that which we cannot see.
Michel Petillo is a Brussels-based freelance fine art photographer and photojournalist. His work can best be described as driven by close personal contact and socially relevant themes. Besides a photographer, Michel is also a practicing psychologist.