Train World has now reopened after the lockdown period and they are fully prepared to welcome you safely back with the "Choco Loco" exhibition.
The museum has asked two artists specializing in chocolate sculpture to enrich its aisles with twenty chocolate sculptures, created especially for the occasion. These have been designed by Francois Schuiten, author and set designer of Train World, and created by chocolate sculptors Peter Teerlinck and Bart Steegmans.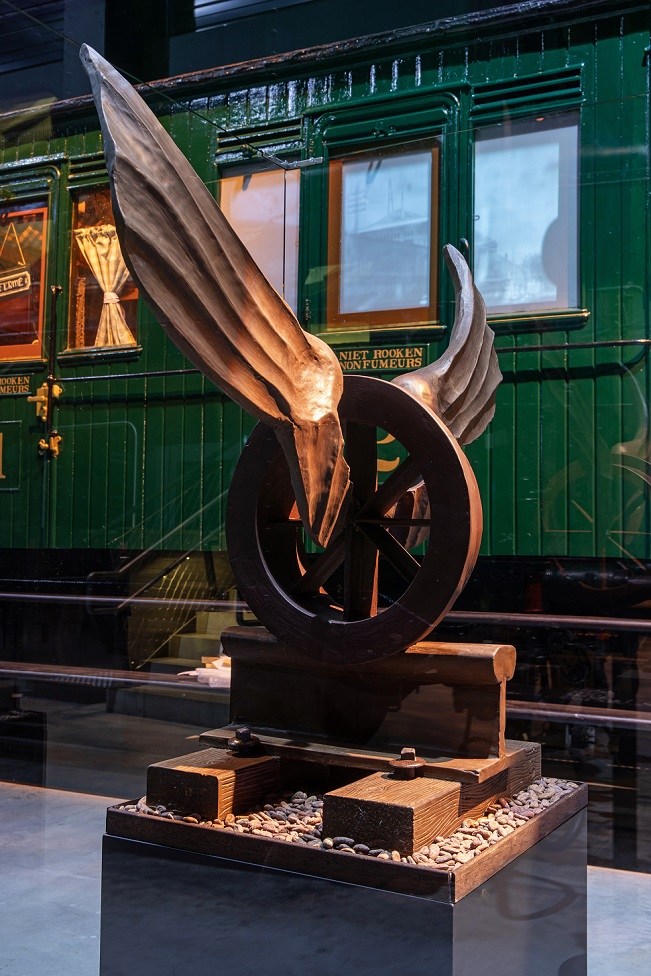 The two renowned Belgian chocolatiers, Pierre Marcolini and Dominique Persoone, whose collaboration is a first, are the sponsors of this exhibition. These two artists have created for the occasion, a new chocolate bar called The North Star.
This delicacy was prepared with the best Criollo cocoa beans, a very rare white bean and highly sought after by chocolatiers. These were cultivated in a sustainable and eco-ethical way in the field of Mathieu Brees, a Belgian planter based in Mexico. This chocolate bar will be available exclusively in the Train World shop.
The temporary exhibition "Choco Loco" will be held up to February 21st at Train World and it's the fourth major temporary exhibition since it opened in 2015.