The current pandemic raises a lot of questions regarding global mobility. Especially areas like business travel are food for thought, because how will business travel evolve, and will we rethink the purpose of every business trip and cancel the ones that are not absolutely necessary? Will we be sending our workforce on long-term assignments abroad, instead of more short-term projects? Or even more so: will we just be replacing some assignments with virtual assignments?
A clear and closing answer to these questions cannot be provided up until the moment the world can resume its 'normal' activities again. However, we can state that 2020 has been a very challenging year, not the least for global mobility. The Covid-19 pandemic has led many governments to install measures such as closing borders and restricting travelling to essential travels only. Not to mention the impact of quarantine applicable in many different forms.
These measures made companies around the globe postpone or cancel their scheduled business travels and planned international moves. As a consequence, these cancellations severely impacted international mobility and raised many challenges in managing immigration, tax and social security laws around the world. Challenges that had an impact on not only companies with an international workforce, but also on the many expats and their families who just moved to a different country for work.
High-level and tailor-made assistance
To follow up on all these kinds of challenges considering global mobility, companies like Xpatriate come in handy. Xpatriate is a one stop shop for tailor-made legal advice and step by step assistance for both companies and individuals dealing with global mobility matters. Economical migration, social security, payroll, tax and HR falls under their scope of services. Xpatriate strives for giving their clients peace of mind. This means they take over and steer the clients in the right direction, while the clients can focus on their core business: doing the job they are moving to a different country for in the first place.
Gary Neiman, president at Bru Textiles, is one of Xpatriate's clients. "We chose Xpatriate in order to assist us with our teams' immigration needs. Their experienced team took full charge of the immigration process and dedicated itself to our needs. Nothing was too big or too small, every little detail was being handled. Compliance and governance were clearly built into their solutions, which made immigration solutions hassle free for our management, causing no distractions to the day-to-day tasks of our team."
Support for both companies and expats
Not needing to worry about these kind of immigration solutions is something many companies dream about. Within the complex global mobility landscape, it is key to understand what is necessary to meet all the rigorous requirements imposed by Federal and Regional law. Things that give many managers a headache from time to time. When employing personnel around the globe, Xpatriate can act as your trusted counsel to provide you with all the support you need, taking all those possible worries and headaches away.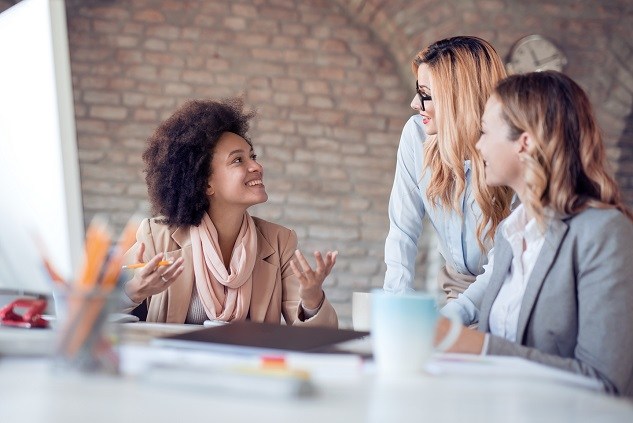 Xpatriate not only acts as a trusted counsel for companies, but also provides assistance to expats directly. The worries moving to another country causes, cannot be underestimated. As an expat you can experience many difficulties while facing new challenges, meeting new people, adjusting to new rules, and filing a lot of paperwork.
"That's where we make a difference", says Sandrine Le Clef, Managing Director at Xpatriate. "We offer a complete service to company and expat to assure compliance with the many different applicable regulations. By doing so our clients can rest assured all aspects are covered."
Expertise coming from personal experience
Out of her own experience as an expat, Sandrine knows how to deal with all these uncertainties coming along with moving to another country. She moved to different countries herself and faced many uncertainties during the process. This made her specialize in this particular niche segment. "We go the extra mile and get things done for those people. We give them the help they deserve", she explains.
For over 14 years, Sandrine and her team have been servicing all kinds of international clients, even all the way to Australia. "We used Xpatriate for rectifying some issues we had for a residency application. We cannot speak highly enough about our experience with Sandrine, and with her colleague Kirsten as well", Jeff and Kat Barnard from Australia. "Already from the first contact moment, we knew we were in good hands. They were responsive and communicative and gave us positive and honest advice. They even worked to a very short deadline, despite it being over the Christmas and New Year period. Needless to say we had a positive outcome and we would highly recommend their services."
Bert Schandevyl, Director Chartering at COLI Bulk Carriers said "Xpatriate had the answers to questions before we even knew we had them. Quick, efficient and clear-cut solutions tailored to our specific needs, going above and beyond to ensure a smooth transition of one of our employees abroad. And most importantly, always with a smile. An absolute pleasure to work with."
Changes in way of working
Regardless of Xpatriate's own expertise in the field of global mobility, the company itself also had to adapt their way of working in the light of the pandemic. "We naturally focused on companies and expats that are already staying in Belgium. We took care of work permits and professional card applications, (unlimited) residency applications, nationality declarations, regularizations of social security coverages, deblocking files with the Ministry, and so on."
"Along with many other sectors, we are hoping for a rapid recovery of the travel industry, leaving more space for new economical migration and more foreign investments in Belgium. Especially since employment authorizations are not always easy to obtain." However, one positive side effect of the pandemic was the significantly reduced processing time for these applications. The overall decrease in employment authorization requests had also something to do with this. "Regardless of this beneficial change, we still advise any employer or individual to plan any move between four to six months before arrival. In practice, it is often not possible as business demands do not always allow to plan accordingly. We understand the necessity for flexibility and quick actions to move forward rapidly."
While the pandemic put a lot of new challenges to the surface, a company like Xpatriate could be used to help out companies and expats with these new challenges they came across. But how does this work exactly? "Our dedicated team of legal experts will always offer you a warm, personalized service with step-by-step legal advice and assistance. We'll set up a video call of 30 minutes to meet you and listen to your story. Then we'll come up with an action plan and starting from that point, we'll be with you every step of the way to guide you through the process and answer any question you can possibly have."
Services
Xpatriate's in and outbound services apply to multinationals, SME's, foreign investors, sports organizations, individual sports professionals and expats.
Got any questions? Are you interested in working with Xpatriate? Then you can check out the website FAQ page or e-mail them at hello@xpatriate.eu