COVID-19 caused an increase of 276,000 in the number of sharps injuries to healthcare workers in Europe in the last year.
New research published on June 15th from Ipsos MORI, on behalf of the European Biosafety Network, reveals that COVID-19 led to an increase of 276,000 (23%) in the number of sharps injuries to healthcare workers in Europe over the last year.
The research found that 98% of respondents blamed the rise in the number of sharps injuries on increased pressure and stress due to COVID-19; 47% of respondents also blamed the increase on a lack of safety devices. Healthcare workers across Europe, by protecting and caring for their patients during COVID-19, unnecessarily put themselves at increased risk of catching deadly diseases like HIV or Hepatitis C and B. The survey covered more than 300,000 healthcare workers in 80 large public hospitals across Europe in the year up to March/April 2021.
Dr Jose Luis Cobos of the Spanish General Council of Nursing, said: "We surely owe it to all the dedicated nurses who have protected us from COVID-19 over the last year to properly protect them from deadly diseases spread by sharps injuries by proper enforcement of legislation, a permanent European Observatory on sharps injuries and the use of safety devices. The increased pressure and stress due to COVID-19 should not have been allowed to cause this massive increase in sharps injuries, with 82% of nurses affected, and put them and other healthcare professionals at greater risk just by caring for us."
Other key findings from the survey include:
A disproportionate number of nurses were injured by sharps compared to other healthcare job categories, with 82% of the respondents identifying nurses as affected by the increase in sharps injuries. Nurses were clearly at the frontline of the pandemic.
Doctors experienced the second largest increase in sharps injuries with 54% of respondents identifying them as affected. This is a high figure compared to the normal distribution of sharps injuries and probably results from more doctors being on the frontline during the pandemic.
The increase in sharps injuries occurred mostly in emergency departments and intensive care. These areas are likely to be where increased pressure and stress due to COVID-19 was most intense.
4 in 10 respondents said an increase in the number of sharps injuries resulted from the COVID-19 vaccination programme.
Sharps injuries are accidents where a needle or other medical sharp instrument penetrates the skin with the potential to transfer blood borne viruses, including HIV or hepatitis B or C, from the patient to healthcare worker and vice versa. Sharps injuries also have a major emotional and mental impact on staff who always put patients first and literally have put their lives on the line during COVID-19.
In 2009, there were more than 1.2 million sharps injuries each year in Europe. Legislation was passed to prevent sharps injuries in the healthcare sector in the form of the Sharps Directive in 2010, based on a framework agreement between HOSPEEM and EPSU, the European sectoral social partners responsible for the hospital and healthcare sector.
The Spanish General Nursing Council undertook a study to look at compliance and implementation of the Directive in Spain after it came into force in 2013. This found that safety devices were the main preventive measure put in place to protect nurses in Spain but that the Sharps Directive was not being implemented in all Spanish healthcare facilities.
In 2019, EPSU and HOSPEEM undertook a follow up report on the impact of the Directive and found that implementation and compliance had been more effective due to their involvement in the process. However, there is still more that needs to be done by European Member States. The social partners are calling on the European Commission to assess the implementation and propose further action at both national and EU level.
In May 2021 the Royal College of Nursing published a report which shows that 15% of the 7,500 respondents to a survey suffered a sharps injury in 2020, which is 50% higher than when the survey was last carried out in 2008. If this result were extrapolated across Europe, that would mean that the number of sharps injuries increased to 1.8 million during the year of COVID-19.
The European Biosafety Network and the Spanish General Nursing Council published guidance in April which will prevent sharps injuries and ensure consistency in the implementation and interpretation of the Medical Devices Regulation for Member States, Notified Bodies and manufacturers and recommends one objective criteria to be applied: medical devices incorporating safety-engineered protection systems.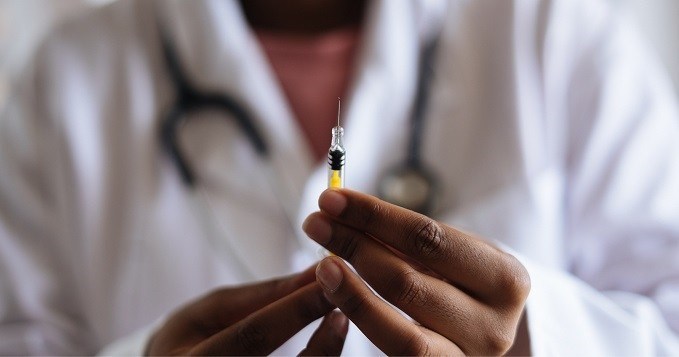 One of the authors of the guidance Dr José Luis Cobos said: "European regulations and Directives clearly establish that medical devices with a built-in safety mechanism are the most suitable solution to guarantee the protection of healthcare workers, patients and others against biological risk from sharps injuries."
Together, sharps injuries will be eliminated and health workers and patients will be protected from deadly diseases by:
Consistent interpretation and universal implementation of the existing Sharps Directive and Medical Devices Regulation;
Introducing EU wide surveillance and the development of a permanent observatory to deliver detailed and updated information and data on sharps injuries and other accidents;
Comprehensive use of safety devices and a new standard on safety mechanisms in medical devices.
Healthcare workers, nurses and other professionals who have protected us from COVID-19 over the last year should not have had to put up with a massive increase in sharps injuries and the greater risk of contracting deadly diseases.