With every passing year, the realities of climate change become more difficult to ignore. It seems that whichever way you turn it confronts you: floods in Belgium, fires in Greece, a positively balmy end to the year.
It isn't only in life-changing catastrophe that you can sense the shift. For those in tune with nature, the seasons seem out of kilter – has anyone else spotted daffodils in bloom? Indeed, it shouldn't take a cataclysmic wildfire to alert us to the danger moving ever closer; as sensible and sentient beings we should be able to recognise the warning signs and adjust our actions accordingly.
Which is why the revelation that thousands of "ghost flights" are being scheduled simply so that airlines can preserve take-off and landing rights is plane nonsense. Flying is one of the most polluting of human activities (hopefully not forever): to do it simply for administrative reasons is environmental (not to mention economic) lunacy.
Airlines themselves are aware of this and have called on the European Commission to lower the number of flights required to retain the runway rights. As things currently stand, companies are between a rock and a hard place: put on pointless flights at great environmental and financial costs or cancel flights and lose the rights that are essential to running a viable airline once the pandemic has passed.
Politics is a slow-moving game where eventual compromises inevitably fall short of what is really required. But in light of last year's COP26 climate summit, where politicians – including Belgium's premier – exhorted the need to act rather than make empty promises, it seems utter madness and rank hypocrisy to insist that airlines put on under-capacity flights simply to preserve quotas.
Are you already thinking of holidays or keeping your feet on the ground for the time being? Let @OrlandoWhitehe6 know.
BUT WAIT, one last thing: Want news from The Brussels Times in your inbox every morning? Sign up for The Recap, a free daily newsletter containing all the top stories from the day before. Perfect with your morning coffee.
Belgium in Brief is a free daily roundup of the top stories to get you through your lunch break conversations. To receive it straight to your inbox every day, sign up below:
After a lengthy discussion between the country's various health ministers, the new quarantine rules for Belgium have been announced. Read more.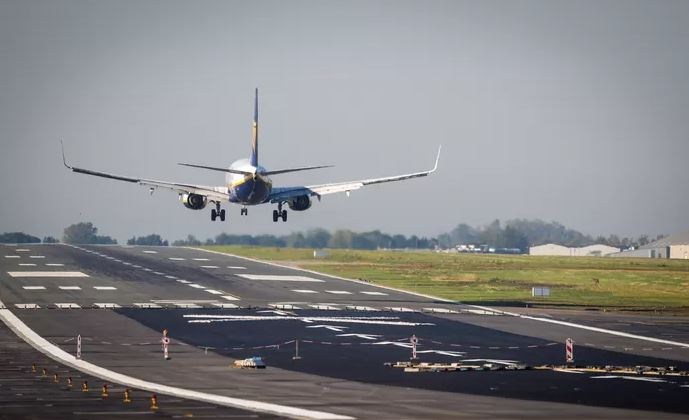 Thousands of half-empty flights are being scheduled by airlines desperate to retain the much-desired take-off and landing rights as a result of the European Commission reversing the decision to reduce slots. Read more.
From 1 February, federal civil servants will no longer have to answer phone calls from their boss after normal working hours, a circular from Minister of Civil Service Petra De Sutter states. Read more.
A growing number of power companies are changing from fixed-price power contracts to variable-price, in response to the recent rise in energy prices, De Tijd reports. Read more.
On Tuesday, Federal Health Minister Frank Vandenbroucke presented a proposal for a "barometer" to the culture and events sector to give them more insight into what will be possible when. Read more.
An EU-wide ban on tattoo ink ingredients has left many tattoo artists in Belgium at a loss and follows two years of restrictions that have heavily affected the sector. Read more.
They have been selling spicy Tierenteyn-Verlent mustard in a small shop in Ghent for more than a century. Read more.