Brussels' Christmas celebrations, including the traditional Christmas markets and ice skating rinks, attracted almost 2.5 million visitors from across Belgium and abroad, despite an early partial closure and bad weather conditions.
With a total of 2,451,832 visitors, this year's edition did much better than in 2020, when the event was largely cancelled. The last edition before the pandemic, in 2019, saw a record number of almost 3.4 million visitors attend the city's celebrations.
"Beyond the attendance figures, the City of Brussels has made it a point of honour to offer a particularly innovative programme, reiterating its determination to support the cultural sector - which has been in great difficulty for many months," Delphine Houba, Councillor for Culture, Tourism and Major Events, stated in a press release.
Between 26 November and 25 December, all the attractions across the city, including the Winter Wonders event itself, welcomed more than 1.8 million visitors. Another 600,000 people visited the art installations and the Christmas tree on Grand Place between 26 December and 9 January, when the event officially ended.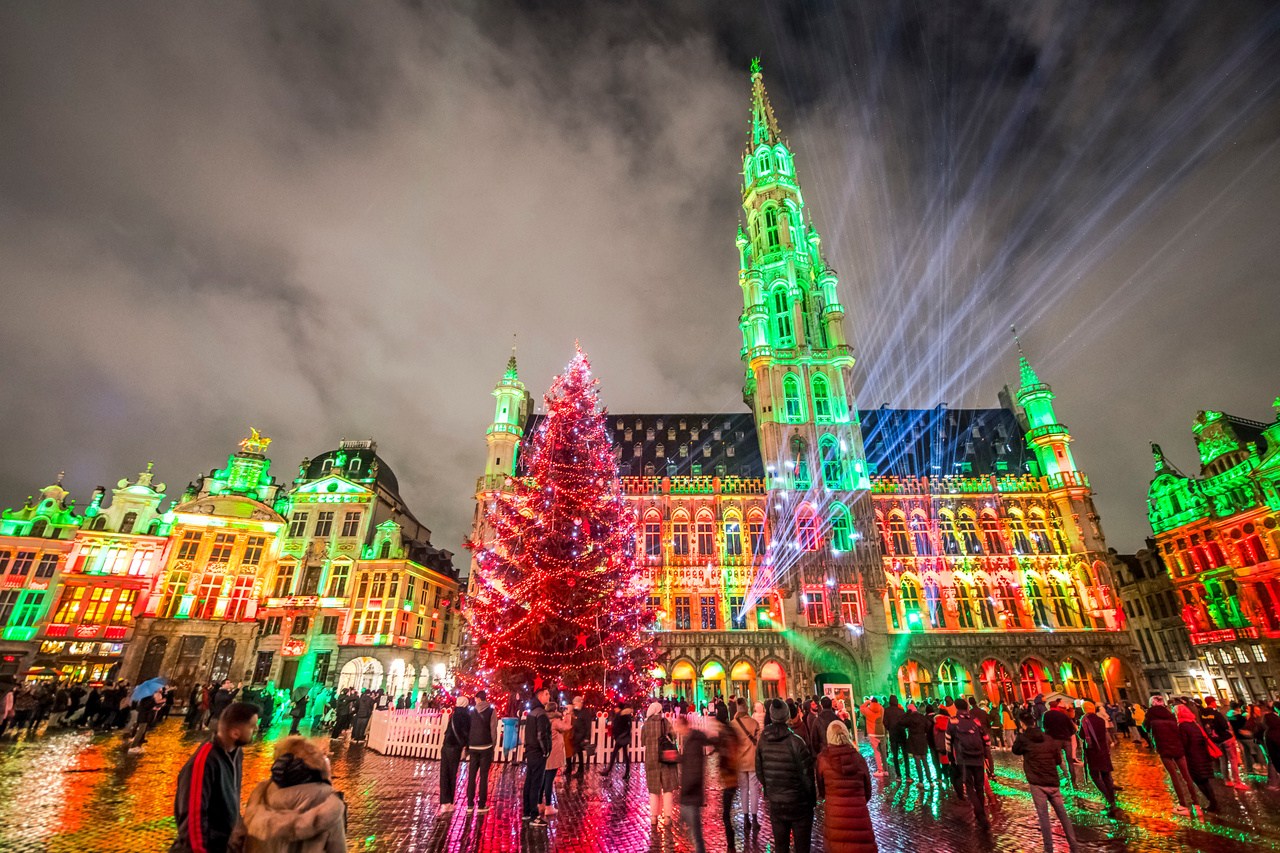 Some 1.12 million living in Brussels attended the festivities, while another 758,000 came from other regions in Belgium. More than half a million visitors came from other countries, mainly France, Spain and the Netherlands.
To guarantee visitors' health safety, the various attractions were spread out across the city. The 2021 edition of the Winter Wonders extended to Bois de la Cambre, where a second ice rink was located. This attraction was visited by more than 9,000 people, while the ice rink located on Place De Brouckère attracted almost 50,000 visitors.
The city has expressed its ambition to further expand the event in the future, as according to tradespeople, this resulted in increased attendance. The next Winter Wonders edition has already been planned and is expected to start on 25 November 2022 until 1 January 2023.