Airlines continue to grapple with the effects of Covid-19 on travel, but analysis by the International Civil Aviation Organization (ICAO) suggests that the industry's financial turbulence is waning.
In 2021, the number of passengers taking to the skies was half of pre-pandemic levels, when 4.5 billion passengers flew. Although not great, the 2021 total is a big improvement from the industry's 2020 collapse, according to the ICAO's report released Wednesday.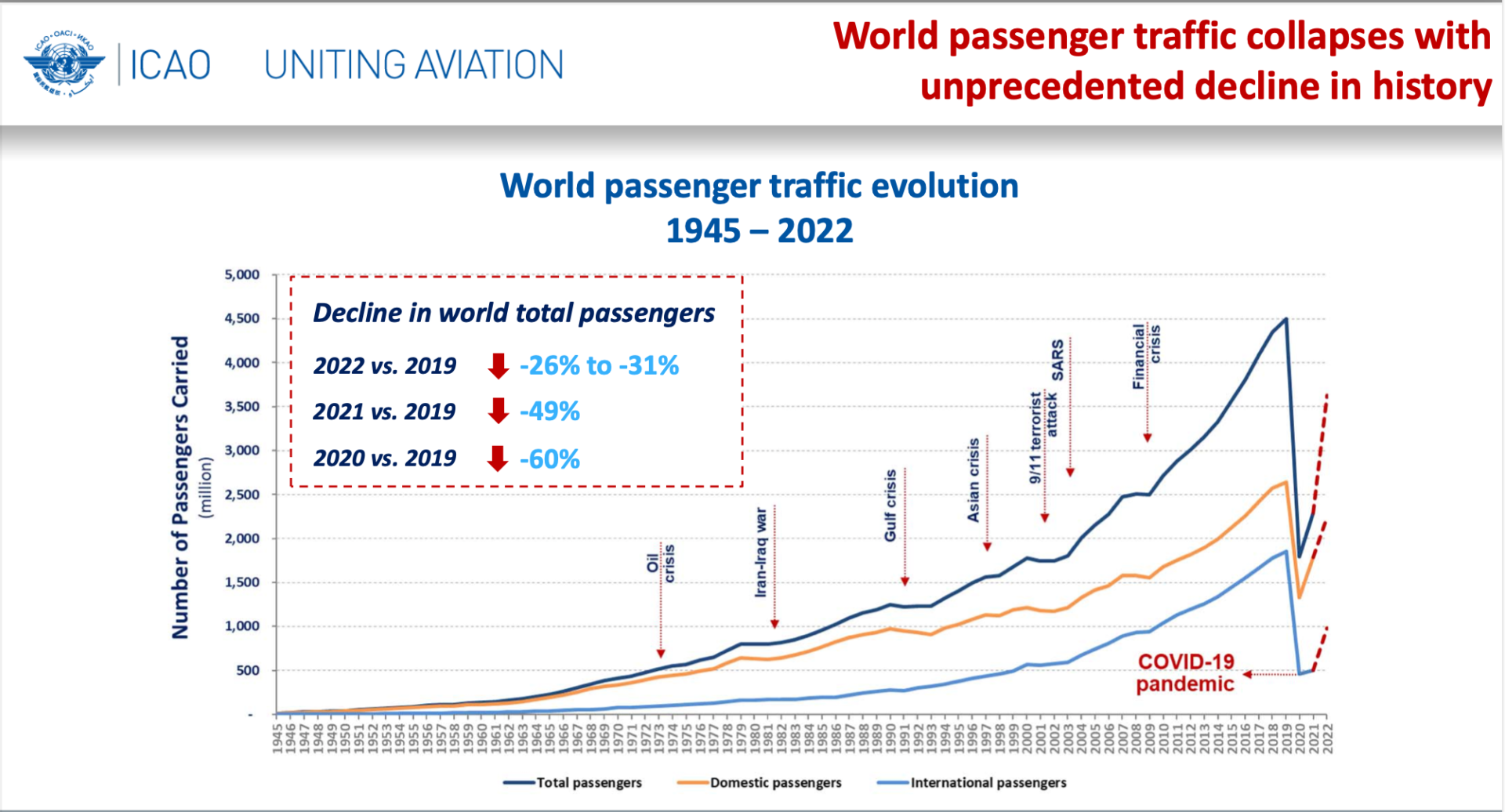 Interestingly, more than half of global air travel in 2021 was to or from Europe. Domestic flights experienced a moderate increase inside the six geographic regions analysed by the ICAO.
The Montreal-based organization is funded by member nations to coordinate and research air transport among nations. The report compares 2019 and 2020 air travel data with results from 2019, before the industry experienced an unprecedented decline in world passenger traffic. The report also offers a glimpse at what to expect this year.
In 2022, the ICAO forecasts that more and more people will fly. Compared to 2019, they estimate that the air industry will carry between 3.1 billion and 3.3 billion passengers. Airlines are also expected to have between 20% and 23% fewer seats available this year when compared to pre-pandemic levels.