Even before schools reopened after an early closure before Christmas, the writing was on the wall: the Omicron variant is ripping through the population and no amount of precautionary measures can seal classrooms from its insidious spread. It was never a question of if education would be disrupted, rather when.
This much was already clear and schools were bracing themselves for the blow. The real question is how Belgium will manage this latest phase of the pandemic in its coronavirus strategy. At present, entire primary and nursery classes (teachers included) are forced to quarantine for five days when 25% of the class or four pupils are infected. Secondary school pupils must follow the same rules as adults.
In a bid to keep schools open, the regulations surrounding quarantine have been changing fairly regularly, leaving many parents confused. Indeed, Belgium's authorities are more and more finding it necessary to clarify the very measures that were intended to simplify and unify the entire Covid response.
With this in mind, Federal Health Minister Frank Vandenbroucke resisted calls to change the school quarantine rules despite the fact that it forces many pupils to quarantine even though they test negative. The effects of this policy are playing out in schools across the country and the repercussions are felt far beyond the institutions.
Quite apart from being essential to any child's academic and social development, society at large revolves around keeping kids in the classroom. When mass quarantines are imposed in the country's educational facilities, everything grinds to a halt. It's one thing if you can work from home, but many businesses have no option but to close as staff shortages become acute.
Whilst Vandenbroucke makes a valid case for holding off any alterations to the present rules, the disruption caused by classroom quarantines will be amplified beyond schools. As another prominent Belgian virologist Steven Van Gucht points out, the Omicron variant is already pervasive in society – doing away with the strict quarantine rules would be unlikely to make this any worse.
Have you been affected by class quarantines? Let @Orlando_tbt know.
BUT WAIT, one last thing: Want news from The Brussels Times in your inbox every morning? Sign up for The Recap, a free daily newsletter containing all the top stories from the day before. Perfect with your morning coffee.
Belgium in Brief is a free daily roundup of the top stories to get you through your lunch break conversations. To receive it straight to your inbox every day, sign up below:
Schools have been open for just one and a half weeks but are already affected by the rapid spread of the coronavirus, as was predicted. Now the education sector asking the government to once again change the quarantine rules. Read more.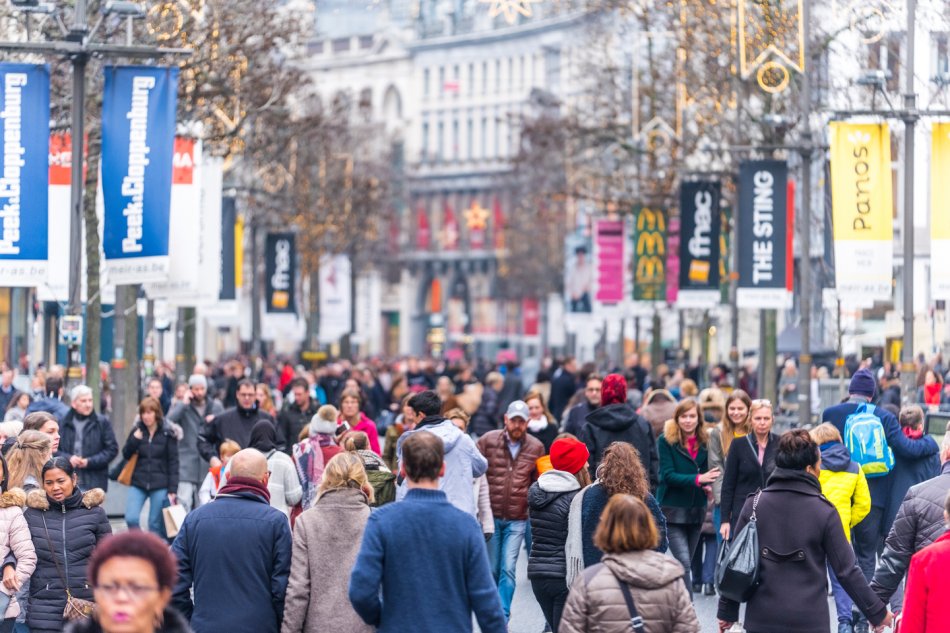 While Belgium currently seems to be on track for the most optimistic Omicron scenario, biostatistician Niel Hens (UHasselt/UAntwerp) stressed the need to remain cautious for a bit longer. Read more.
Prices in Belgian supermarkets are already 3 to 5% higher in the first weeks of 2022 when compared to the beginning of the pandemic. Read more.
An increase in the supply of junk food around Flemish schools in recent years has led to heavier children, according to a large-scale study conducted by the Belgian health institute Sciensano on behalf of the Agency for Care and Health. Read more.
The Dutch parliament approved the purchase of Rembrandt's painting "Standard Bearer" on Tuesday, with a price tag of €175 million. Read more.
Flanders will not send ministers or officials to the Winter Olympics in China and the World Cup in Qatar, Minister-President Jan Jambon (N-VA) told the northern regional parliament on Tuesday. Read more.
An abandoned factory on the edge of Aalst has been turned into a creative hub for local entrepreneurs. The building known as Cimorné was formerly used to manufacture a cement decorated with broken glass known as ciment orné. Read more.