British food and meal delivery platform Deliveroo finished 2021 with a strong performance, despite most restrictions on eating out being lifted in the regions where it operates.
"A lot of observers thought that once the measures were lifted, people would go back to restaurants and order less," Rodolphe Van Nuffel, a spokesperson for Deliveroo, told The Brussels Times. "We have proved that even if restaurants are reopening, people have really taken up the habit of ordering in."
The company saw its gross transaction value (GTV), the unit they use to measure sales, rise to £6.725 billion (around €8 billion) in 2021, including results from Spain, where the group ceased operations in November.
Related News
Deliveroo stopped operating in Spain after a change in Spanish law required them to classify their couriers as employees rather than independent contractors. This would give couriers more labour protections but subject Deliveroo to stricter regulations.
Covid creating lasting habits
Food delivery and catering companies saw demand surge during lockdowns occasioned by the pandemic, but many expected their popularity to wane as the hospitality sector gradually reopened. But Van Nuffel said that the lockdowns have led to lasting habits.
"People still like to go to restaurants and they still do that, but at other moments they prefer to just order something in, instead of cooking."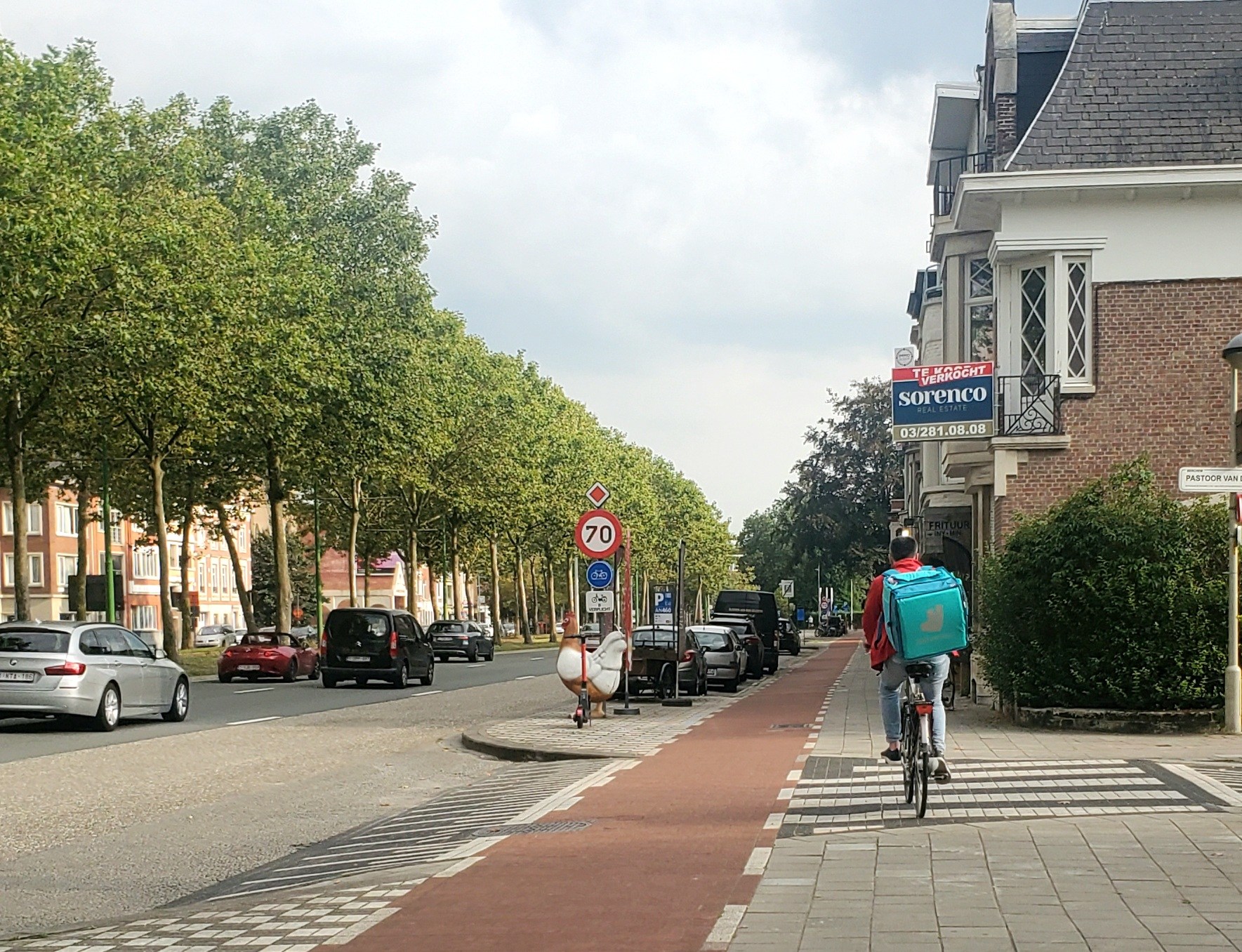 People are also ordering more often than they did pre-Covid: "Before, it was around once or twice a month. Now it can be several times a month," said Van Nuffel.
"And Deliveroo isn't only for lunch or dinner, you can also order your groceries on the platform. When looking back at the effect of Covid overall on our business, we see that we've actually convinced more customers than ever before and that people are also ordering more often and at other occasions than they did in the past."