Total spending by Belgian political parties on advertising was more than €4.71 million in 2021; both parties and individual politicians continue to rank among those spending the most on social media promotion in Europe.
When it comes to the total spending on political ads per country and based on a relative score of the spending per 1,000 inhabitants, Belgium ranked in 12th place in Europe in 2021, mainly overtaken by countries where elections had been held (The Netherlands) or will be held (Hungary), according to data from Belgian research group AdLens.
However, three Belgian political party Facebook pages (right-wing N-VA, Vlaams Belang and the far-left PVDA) were ranked in the top 10 of pages that spent the most on ads, while N-VA chair Bart De Wever's individual political page ranks highest in Belgium and in Europe in terms of advertising budget.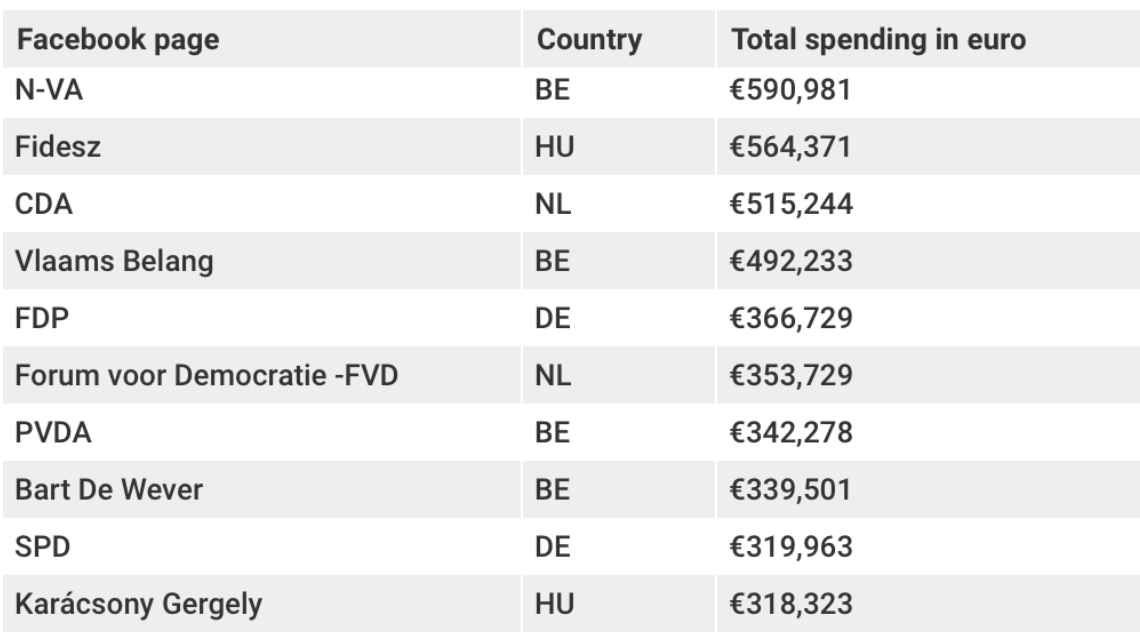 A total of 23 Belgian pages are included in the top 500 of all pages (including governmental and NGO), of which 18 politicians or political parties.
Spending per party varied since 2020
When specifically looking at the political advertisement spending in Belgium, the total budget is slightly lower than in 2020, when parties spent more than €4.8 million on such promotion.
With almost €1.7 million, the N-VA was the absolute front runner last year in terms of ads both on Facebook, but also on Instagram.
Although its monthly spending on Facebook ads in 2021 was still the second-highest (around €882,000), the far-right party Vlaams Belang decreased its spending by around €500,000 since 2020, possibly as a result of Facebook acting more strictly against potentially problematic pages.
Other parties (from N-VA to Groen and Open VLD, CDH), increased their spending considerably.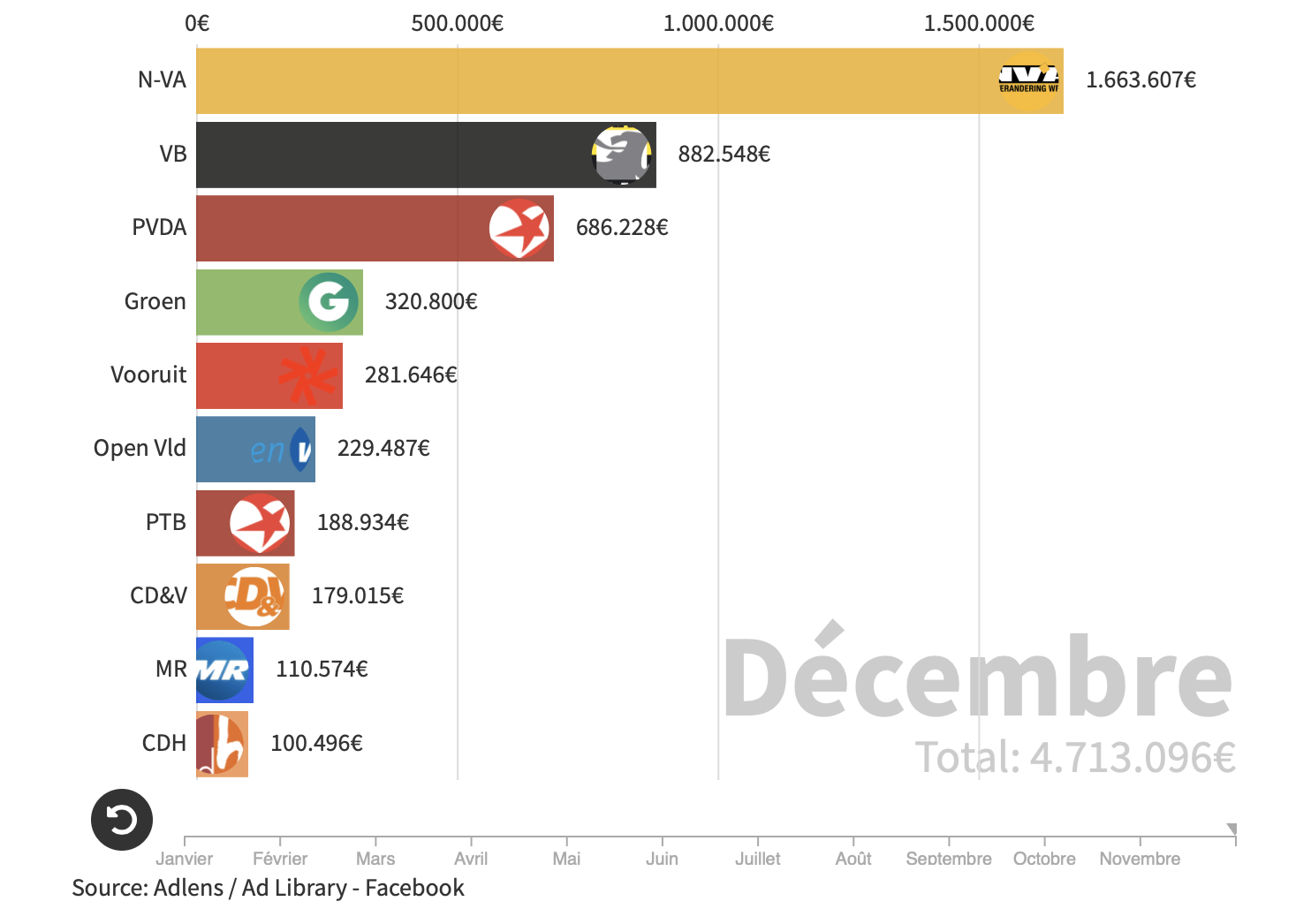 With the exception of N-VA's Zuhal Demir (the Flemish Environment and Justice Minister), the top ten of individual party pages in Belgium that had the highest advertising budget were all belonging to men.
Meanwhile, almost all of the most expensive ads in Belgium – the highest costing €175,000 – were either on N-VA's page or on that of De Wever, whose highest-paid individual post had a budget of almost €125,000.
Related News
In its results, AdLens pointed to the fact that, as was shown by research from KU Leuven and New York University, about 9% of political ads in Belgium are not correctly labelled by Facebook, adding that the company's data is only derived from correctly labelled ads.
The environmentalist parties Groen/Ecolo have called for a limit of €1 million per party per year to be introduced for spending on political ads outside of election periods, while the socialist PS party has pleaded for a ban on commercial advertising in the four months before the elections.
In November last year, the European Commission presented a proposal on transparency and targeting of political advertising, requiring any political advert to be clearly labelled as such and include information such as who paid for it and how much.