Innovation drives every academic department at KU Leuven to pursue research with curiosity, creativity and real-world results.
A history of designing the future
Whatever your academic interest, you want a university that leads the way in innovative research, pushing the limits of what is known and what is possible.
At KU Leuven, that sort of ground-breaking research and cutting-edge technology has been their calling card for almost 600 years.
How can potential students know if an institution is really transforming science and technology and affecting the global economy? Let Reuters help.
Every year (excepting the 2020 pandemic year), Reuters has set out to find and rank Europe's top 100 innovative universities based on academic papers, which indicate basic research performed at a university, and patent filings, which point to an institution's interest in protecting and commercialising its discoveries. The last four times Reuters has ranked universities on innovation, KU Leuven has landed at the top of list of Europe's most innovative universities.
https://www.youtube.com/watch?v=Zsjpe0gMXsA
"KU Leuven earned its first-place rank, in part, by producing a high volume of influential inventions," according to Reuters.
One of the recent highlights at KU Leuven was the development of a panel that produces hydrogen gas from moisture in the air. After ten years of development, the panel can now produce 250 litres per day, which is a world record, according to the bioscience engineers from the KU Leuven Centre for Surface Chemistry and Catalysis.
Rector Luc Sels is very proud of KU Leuven's first place in the ranking:
"This result confirms that our university is not just a place for intellectual debate, research-driven education, and ground-breaking fundamental research, but that we also contribute a great deal to innovation and valorisation. The first place of KU Leuven in the Reuters ranking is a recognition of the wonderful work done by our researchers and by KU Leuven Research and Development."
KU Leuven Research & Development (LRD), established in 1972, was one of the first tech transfer offices in Europe, and it has helped the university to spin off 141 companies across a range of industries.
In the words of Rector Sels:
"Reuters rightly praises KU Leuven Research & Development for their extensive expertise in launching new technologies. They, together with the many researchers who have laid the foundation for these technologies, are the driving forces behind this success."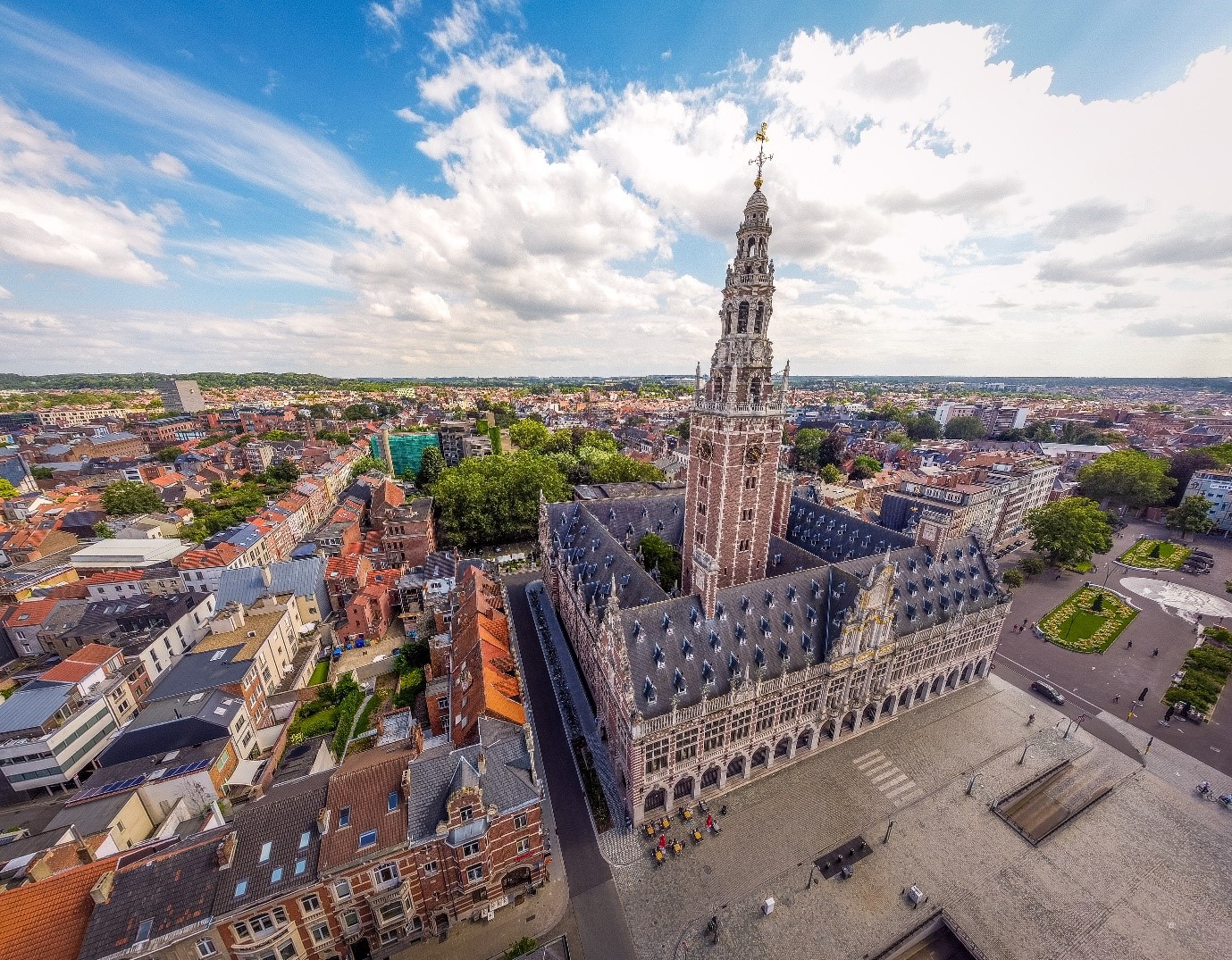 Moreover, Reuters publishes a global ranking of the most innovative universities.
The list complements the European ranking that is published in April, and has recognised KU Leuven not only as ranking in the top 10, but as the highest-ranked university outside of the United States. Reuters praised the institutions in the top ten for their support to academics to publish, patent and market innovations. The press agency notes that the university "maintains one of the largest independent research and development organizations on the planet."
Come be the innovator of tomorrow
KU Leuven is home to 15 faculties that in turn boast hundreds of English-taught degree programmes.
For each of these programmes, KU Leuven's commitment to a research-based education pays off in tangible results for its students, its researchers, and society at large. And, like Reuters, institutions around the world are taking notice.