A multitude of human rights organisations, including Doctors of the World and the Human Rights League, have signed a letter addressed to Belgium's prime minister Alexander De Croo condemning the lack of shelter being provided to asylum seekers in Brussels.
"People seeking protection are still being abandoned on the streets," the organisations said, accusing the Belgian state of noncompliance with a court ruling that ordered the country to comply with obligations regarding the reception of asylum seekers.
The ruling required them to provide refugees with access to the international protection procedure under penalty of fines, but the organisations say this isn't happening.
Related News
"The State Secretary for Asylum and Migration [Sammy Mahdi] has gone even further and decided not to provide shelter to people who have applied for asylum in another European country," they said. "This is a clear violation of EU directives and the rule of law."
A call for Belgium to uphold the law
"The court requires the government to provide shelter to all asylum seekers," the human rights organisations wrote in their letter.
"[Belgium] must put an end to the situation whereby, in the heart of winter, no emergency accommodation is provided by the Belgian State, which means that [asylum seekers] are sometimes left out on the street for several nights at a time."
They said that the judge was clear that Belgium had a responsibility to "to provide appropriate structures to cope with fluctuations in the number of applicants. These fluctuations are, in this sense, not exceptional cases and will always recur."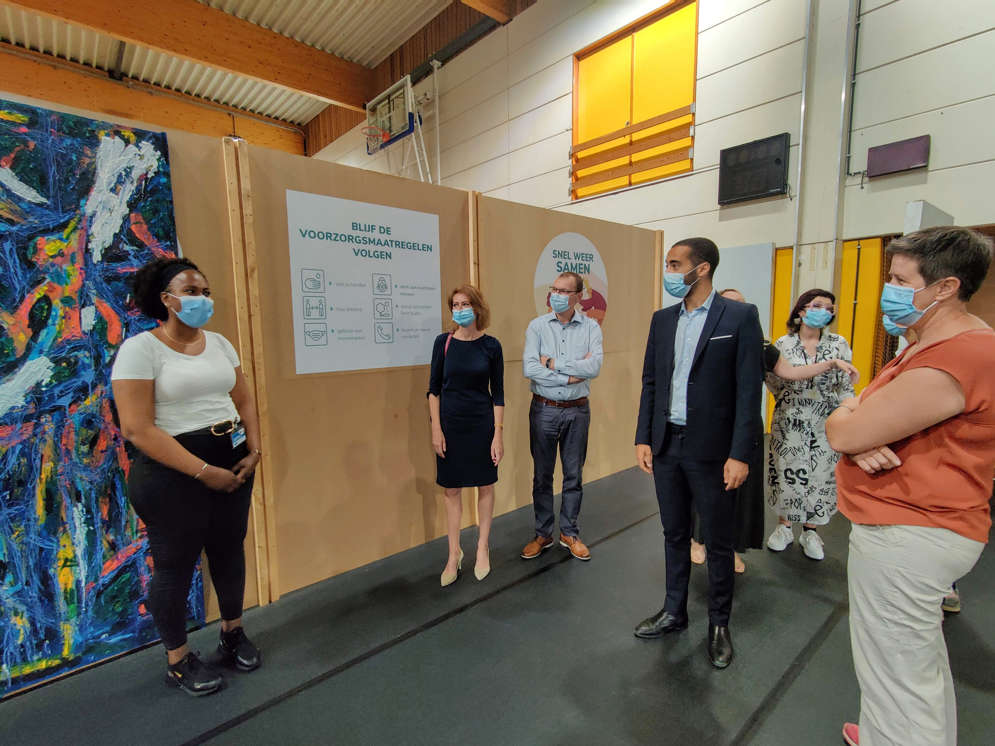 "We are therefore stunned to learn that five days after this verdict, your government is still not fulfilling its obligations, despite the fines taken from the state coffers. In recent days, we have seen that people are once again being refused help and shelter on the ground."
A crisis of asylum seekers
Belgium has been overwhelmed by refugees for months now. The situation has gotten so out of hand that the European Asylum Office had to launch its first ever mission in a country not directly on a European border in order to assist Belgium.
State Secretary Mahdi created a number of temporary shelters in response in order to bring people off the streets, as many were sleeping outside reception centres in order to save their spot in long lines. Hotels were converted into temporary shelters and abandoned buildings were repurposed.
Among the asylum seekers were an unprecedented number of unaccompanied minors, as well, though bone scans done later often find that more than half of these refugees are misrepresenting their age in order to claim benefits only available to minors.
Concluding their letter to De Croo, the human rights organisations said that "the purpose of access to reception is to guarantee human dignity" and that "everyone who wishes to make an application for international protection must be able to do so without undue delay. Everyone has the right to reception that can guarantee them a dignified life."