Last Friday Belgium announced its coronavirus barometer – intended as a clear way to indicate what measures will be taken according to the state of the virus. In case you missed it, things aren't currently going so well on the Covid front in Belgium so it came as little surprise to hear that we would be starting off in code red.
However, with only three gradations – yellow, orange, red – of severity, there is in reality a fair bit of wiggle room within each colour code for regulations to be adjusted. Which is exactly what is happening today as rules for venues, events, and organised activities (to name but a few) are tweaked, in some cases allowing for larger activities to take place. Unfortunately, the changes weren't enough to see Belgium's renowned Binche Carnival go ahead. Indeed, organisers went so far as to blame the final blow on the barometer itself.
But despite there still being a long way to go before we can really let our hair down and throw some celebratory shapes on the dancefloor, many tonight will be pleased to raise their glass for one hour longer as bars can remain open until midnight rather than 11pm.
Ok, it's no way near the freedom that Denmark, the UK and Ireland are seeing restored, but in these dark days it's important to celebrate the small victories. And if fléchettes (darts) is your thing, make sure they're sharpened because you can now get your eye in again (oh the quirks of health restrictions).
It is worth bearing in mind that Belgium has yet to reach this latest Omicron peak, so the liberties that await in colour codes orange and yellow are still some way off. But hopefully, alongside the continued progress of the booster campaign, the summer – distant though it seems – can be carefree. Santé to that!
Got plans for tonight? Let @Orlando_tbt know.
BUT WAIT, one last thing: Want news from The Brussels Times in your inbox every morning? Sign up for The Recap, a free daily newsletter containing all the top stories from the day before. Perfect with your morning coffee.
Belgium in Brief is a free daily roundup of the top stories to get you through your lunch break conversations. To receive it straight to your inbox every day, sign up below:
Getting the booster vaccination dose is the best way to make sure that the summer can be as free of measures as possible, said virologist Steven Van Gucht. Read more.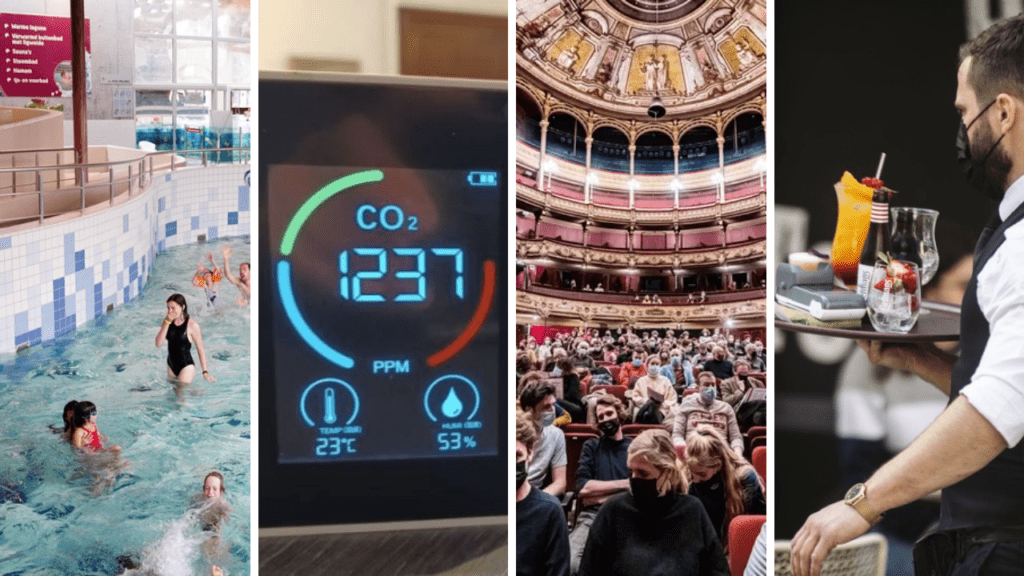 Last week, the Consultative Committee set out the coronavirus barometer which allows some of the current measures to be relaxed from today. From closing hours at public and private events to indoor activities, here is an overview of the changes. Read more.
In recent months, Brussels has seen many anti-coronavirus protests turn sour. The protests are set to continue with one planned for this Sunday but one mayor says that refusing demonstrations won't stop the violence. Read more.
Trapping and euthanising pigeons will soon no longer be allowed in Brussels, following the approval of an ordinance proposed by MP Victoria Austraet (formerly of DierAnimal). Read more.
Breaking a 35-year-old tradition, the Pope will not deliver Easter Mass in St Peter's Square surrounded by Dutch flowers owing to the floral designer's lack of business during the pandemic. Read more.
Energy prices are soaring, but air quality in Flanders is plummeting with officials asking residents not to supplement their home heating with cosy fireplaces and wood-burning stoves. Read more.
"Such an establishment has never been seen in the whole of Europe," wrote the Italian travel writer Ludovico Guicciardini in his description of the Plantin Moretus Publishing House in Antwerp. Read more.