From this Wednesday until April 3rd, Brussels will see the return of the Listen Festival, a celebration of music and diversity, bringing together some of the most talented artists from Belgium and abroad.
The line up for Listen 2022 includes AliA, Bibi Seck, DMT Funk and Le Motel, but also other names such as Acid Arab, Altin Gün and Skee Mask.
The festival focuses on a diverse range of different genres and there will be concerts taking place in historical locations over the five days.
You can attend a performance in the Royal Planetarium, Buda BXL or discotheque C12, all curated by an influencer from the Belgian music sector. Think of names and labels such as Stroom, Flagey, Crevette Records, Alia & Le Motel and Basic Moves.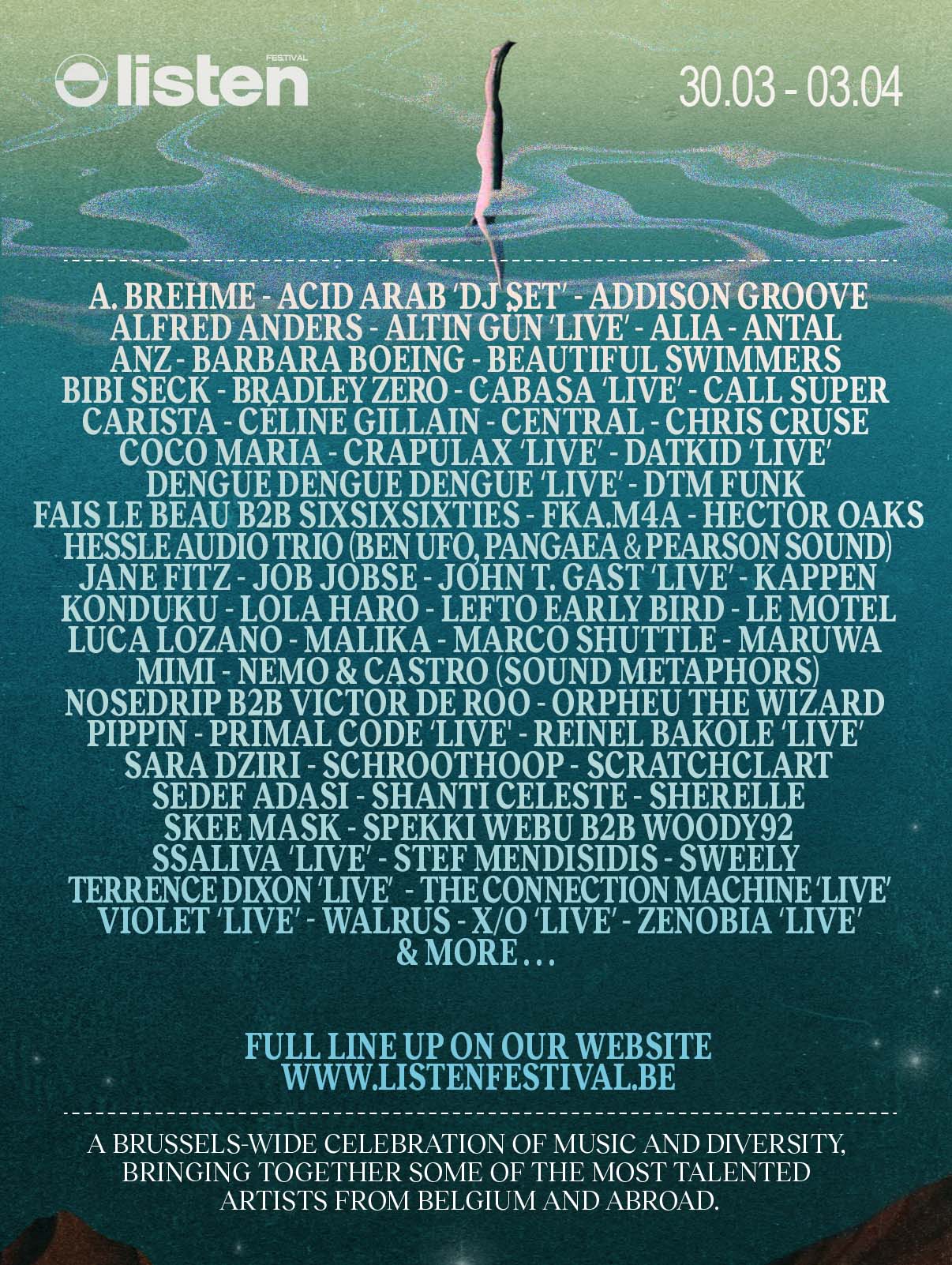 Don't miss out and get your tickets for your favourite events during the five days of festival in Brussels from March 30th - April 3rd.
For an overview of all locations and the full line-up visit their website.