A six-month-old girl died as a result of injuries sustained while staying in a Ghent crèche, which was allowed to stay open despite multiple complaints and poor marks during inspections.
The administrator general of Kind en Gezin (Children and Health Services) called the death a "shock for the entire nursery sector," reports De Standaard.
"I sit here very humbled. I become very quiet in the face of these facts and the unbelievable suffering that these parents have to go through," said Kartien Verhegge. "I want to express my deepest sympathy."
On Wednesday, a six-month-old girl was life-threateningly injured in the Ghent crèche and died on Friday in the UZ Gent hospital as a result of a serious brain trauma likely caused by blows to the head dealt by the father of the daycare operator.
The East-Flemish public prosecutor appointed a medical officer on Thursday and the examining magistrate had the crèche sealed.
Multiple reports of neglect
Inspection reports show that the crèche had a long history of complaints and inspections. These reports established, among other things, that "the manager and her father do not know how to deal with small children."
A report from December 2016 stated that "a child who cries is put in a dark room with the door closed so it doesn't disturb the group, and a child is sometimes left to cry for up to an hour."
Related News
In 2018, the parents of one child "noticed an unexplained bruise," and in another child, a doctor diagnosed "striemvormige letsels" (injuries leaving a mark) after the mother drove from the nursery to the emergency department.
The person responsible denied having anything to do with those injuries and despite the complaints and inspection reports, the crèche has always been able to stay open.
A "problem with the approach"
Verhegge confirmed that there were a great many complaints against the day nursery in question.
"We did a lot of inspection visits. We haven't let this go. There is a problem in the approach, we have to look at it very critically ourselves," Verhegge said.
"We are in a very strong legal discourse, where we started working with complaints and tried to get a picture of what happened here."
Verhegge says that Kind en Gezin is often in a 'grey zone': "The person responsible often denies and it is often facts that are difficult to grasp. That makes you find yourself in a he-said-she-said situation."
Verhegge also confirmed complaints about "shouting at children," and "hitting them hard."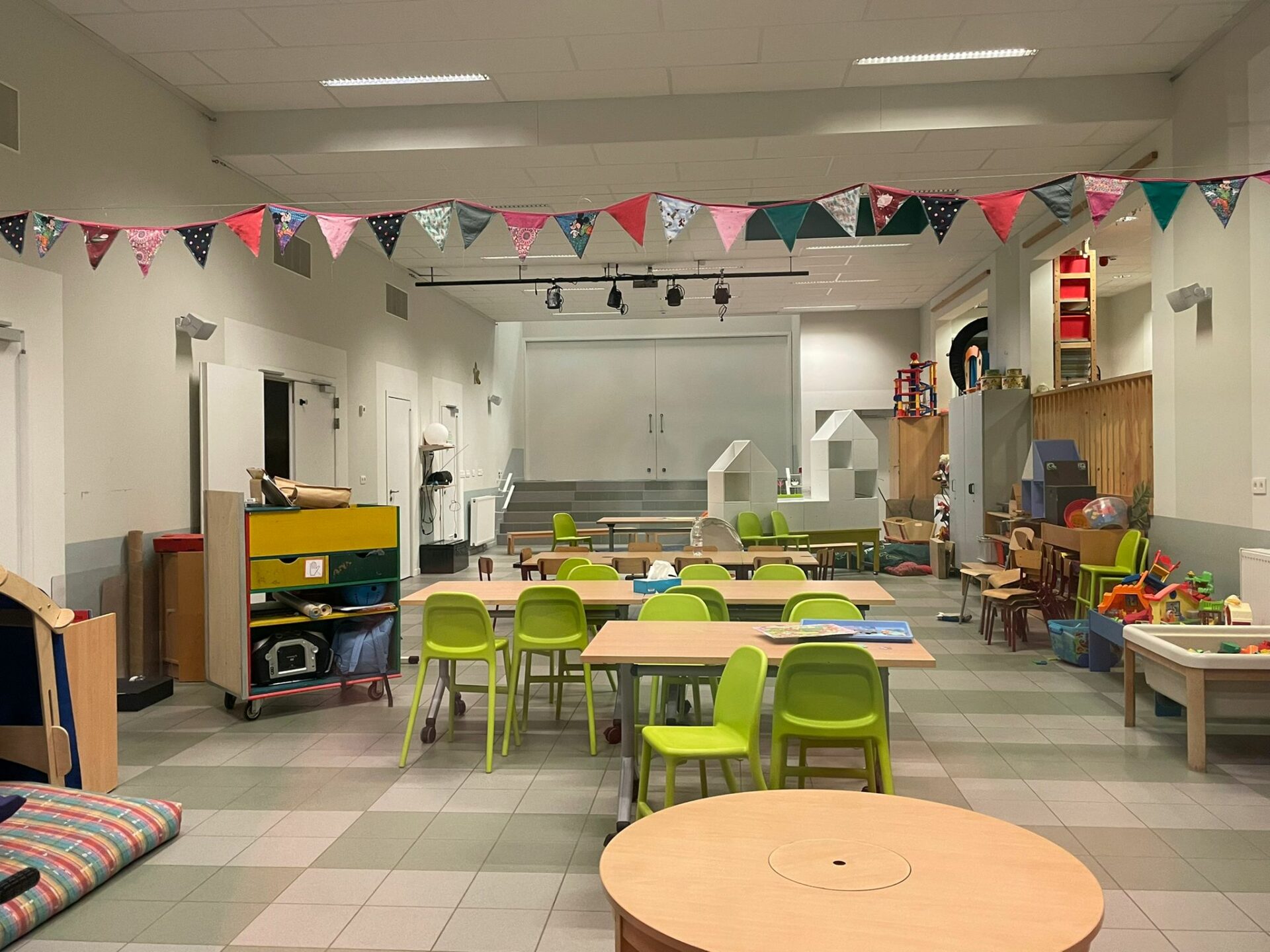 She said firmly that she "did everything in good conscience" to prevent the tragedy in Ghent, but still wants to take a very critical look at the procedures within her organisation and wants to be able to close crèches more quickly.
Father of daycare operator in police custody
The crèche manager was not at home when the baby was injured, and her father is still in police custody, according to external experts.
On Sunday morning on Radio 1 child psychiatrist Peter Adriaenssens pointed out the importance of external experts and the consistent involvement of the Centre for Child Abuse in these kinds of cases.
"Once a complaint has been filed, people think too quickly that after an inspection the problems are already solved," said Adriaenssens.
"There is a difference between legal thinking and pedagogical thinking. You have to start from the child's point of view: if a baby has bruises, you have to call a paediatrician. He can distinguish between bruises caused by play and those caused by violence."