As ever in Belgium, a new month brings numerous changes at both federal and regional levels. From increased pensions and allowances to more transparency in health care, here is what will change on 1 March 2022.
Pensions and benefits to rise by 2%
As a result of exceeding the central index in February, pensions and allowances in Belgium will rise by 2%. This usually happens in the month following the index being exceeded. Public sector wages then increase two months later.
In January, allowances and pensions were also increased by 2%, after exceeding the central index in December. And another overshoot is expected in October. In other words, in one year, allowances, pensions and public sector wages will have been increased by 2% three times.
European Medicines Agency (EMA) gets more powers
The European Medicines Agency (EMA), which has gained a high profile since the start of the Covid-19 crisis as it, among others, approves the market use of vaccines, will be given new powers to better prevent shortages of vital medicines and medical devices.
This change is one part of the European Commission's proposals for a so-called European Health Union.
Within the agency, two "shortage steering groups" will be set up, one for medicines and one for medical devices. They will manage a new European shortage monitoring platform to facilitate information gathering.
Both groups will be able to ask for advice from all actors in the supply chain, from the manufacturer to the distributor, via the licensee, patients' associations or health professionals.
The transparency of the agency will also be improved as it will create a public web page with information on shortages. As part of this transition, data on clinical trials and product information for marketed medicines will be made public more quickly.
First military pay rise in 20 years
For the first time in 20 years, military salaries will be increased. The rise in wages will be implemented in several phases between March this year and January 2024.
Announced at the end of February by Defence Minister Ludivine Dedonder and Chief of Defence, Admiral Michel Hofman, as part of a plan to upgrade the military profession and enhance the value of the working environment, the measure combines a salary increase and/or a new career allowance.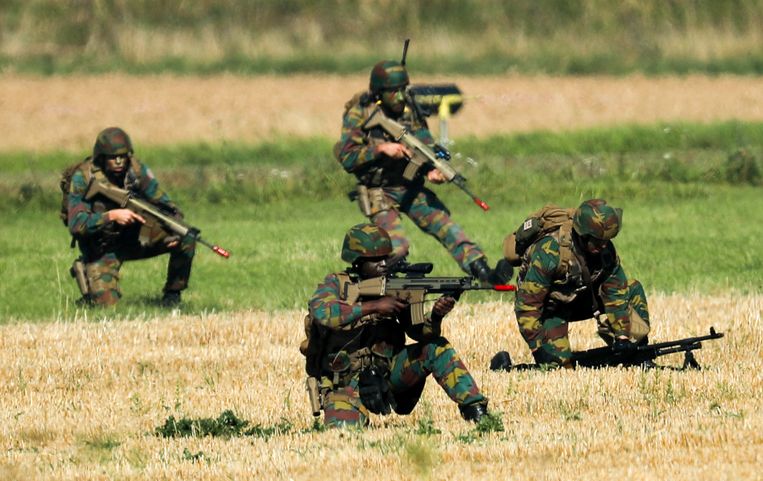 It will be applied differently depending on the category of personnel, the rank and the seniority, meaning the wage increase will differ from soldier to soldier. From November 2022 onwards, soldiers will also receive meal vouchers.
Increasing transparency in residential care centres
As of Tuesday, reports regarding residential care centres in Flanders that are currently only available upon request will be published online, alongside a list of facilities under increased supervision on the website of the Agency for Care and Health.
Various inspection reports from the Care Inspectorate are already available online, but not all of them were made public, as a lot of personal data is included in them. However, in light of reports of neglect in some (former) residential care centres, Flemish Minister of Welfare Wouter Beke announced this would change to increase transparency in the sector.
In time, all useful information about facilities, including information on day-care centres for young children, should be brought together on one site, so that users can make an informed choice about what facilities to entrust with the care of loved ones.