In debates over the Russian invasion of Ukraine, Members of the European Parliament called for efforts to bring the invaded country closer to the European community.
"This is a moment of truth for Europe," European Commission President Ursula von der Leyen said. "This is a clash between the rule of law and the rule of the gun, between a rule-based order and naked aggression. We cannot take our security for granted, we have to invest in it."
She and others pointed out that if Russian President Vladimir Putin had intended on dividing the EU, only the opposite was achieved as various institutions, including NATO, began working together on a level closer than ever before.
MEPs expressed unwavering support for Ukraine in the extraordinary plenary session held in Brussels on Tuesday, and Ukrainian President Volodymyr Zelenskyy and the Speaker of the Ukrainian Parliament Ruslan Stefanchuk spoke live from Kyiv.
Related News
"I speak today on behalf of the citizens of Ukraine who are defending it by paying the ultimate price," Zelenskyy said, calling on the EU to prove it stands with Ukraine.
"We are fighting for our rights, our freedoms, our lives, and currently - for our survival. We are also fighting to be equal members of Europe. So now, prove that you are with us. Prove that you indeed are Europeans and then life will win over death, and light will win over darkness."
The speaker of the Ukraine parliament added that, "Ukraine is defending the border of the civilised world, and if Ukraine falls, nobody knows where the Russians will stop."
Support from European Council
European Council President Charles Michel called Putin's invasion "geopolitical terrorism."
"This brutal, massive invasion of Ukraine is unjustified, unprovoked and is based on despicable lies," he said, assuring MEPs that the Council will analyse the "serious, symbolic, political and, in my view, legitimate request" by Ukraine to join the EU.
EU Foreign Policy Chief Josep Borrell said that "defending rule of law and strengthening trade relations will not be enough to turn the world into a peaceful place," calling for a significant increase in deterrence capacity in order to prevent war.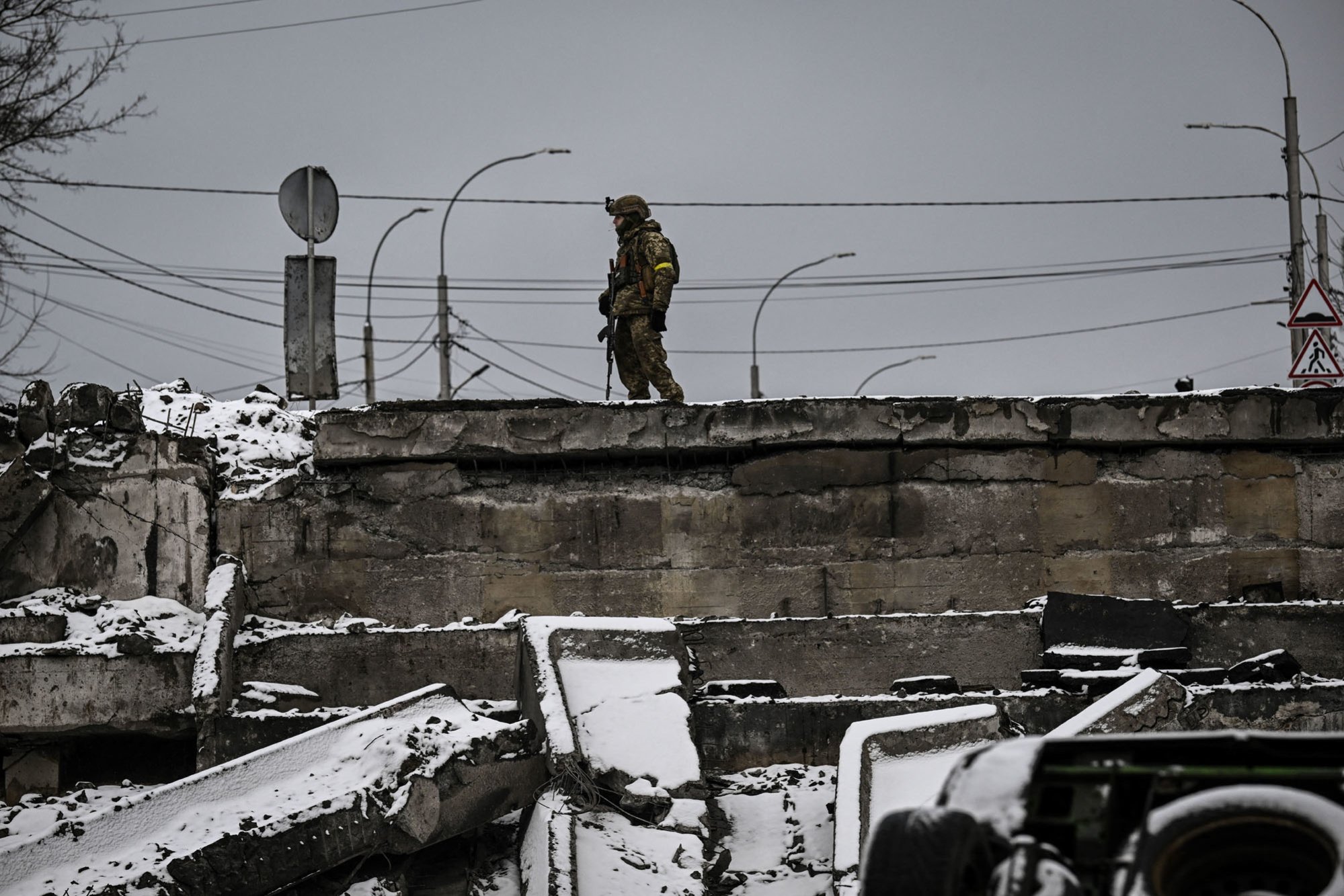 All EP groups leaders took the floor, and many MEPs emphasised throughout the debate that the Russian invasion of Ukraine marks the beginning of a new era for Europe and the world.
Some advocated acknowledging Ukraine's European aspirations by stepping up the EU's work to grant the country EU candidate status.
"We will stand up," Parliament President Roberta Metsola said in opening remarks. "We will not look away when those fighting in the streets for our values face down Putin's massive war machine. We will support the International Criminal Court's jurisdiction and investigation of war crimes in Ukraine. We will hold him accountable."