The painting "L' empire de lumières" by the Belgian surrealist artist René Magritte went under the hammer for more than €71 million on Wednesday, making it the second most expensive work ever sold in Europe.
The painting was sold for almost €20 million more than its value price of some €53 million at the American auction house Sotheby's in London as part of its Modern and Contemporary Evening Auction.
"That's almost three times the previous record for Magritte and makes 'L'empire des lumières' the second most valuable painting ever sold in Europe," the auction house wrote in a statement.
#AuctionUpdate: Marking a new auction record for surrealist master René Magritte, the evocative 'L'empire des lumières' soars to £59.4 million. #SothebysModern pic.twitter.com/O5ONmpJoUj

— Sotheby's (@Sothebys) March 2, 2022
The work is part of a series of paintings depicting a Brussels house near the Josaphat Park in the Schaerbeek municipality at night, with illuminated windows under a clear, pale blue sky: in the paintings, it seems day and night at the same time.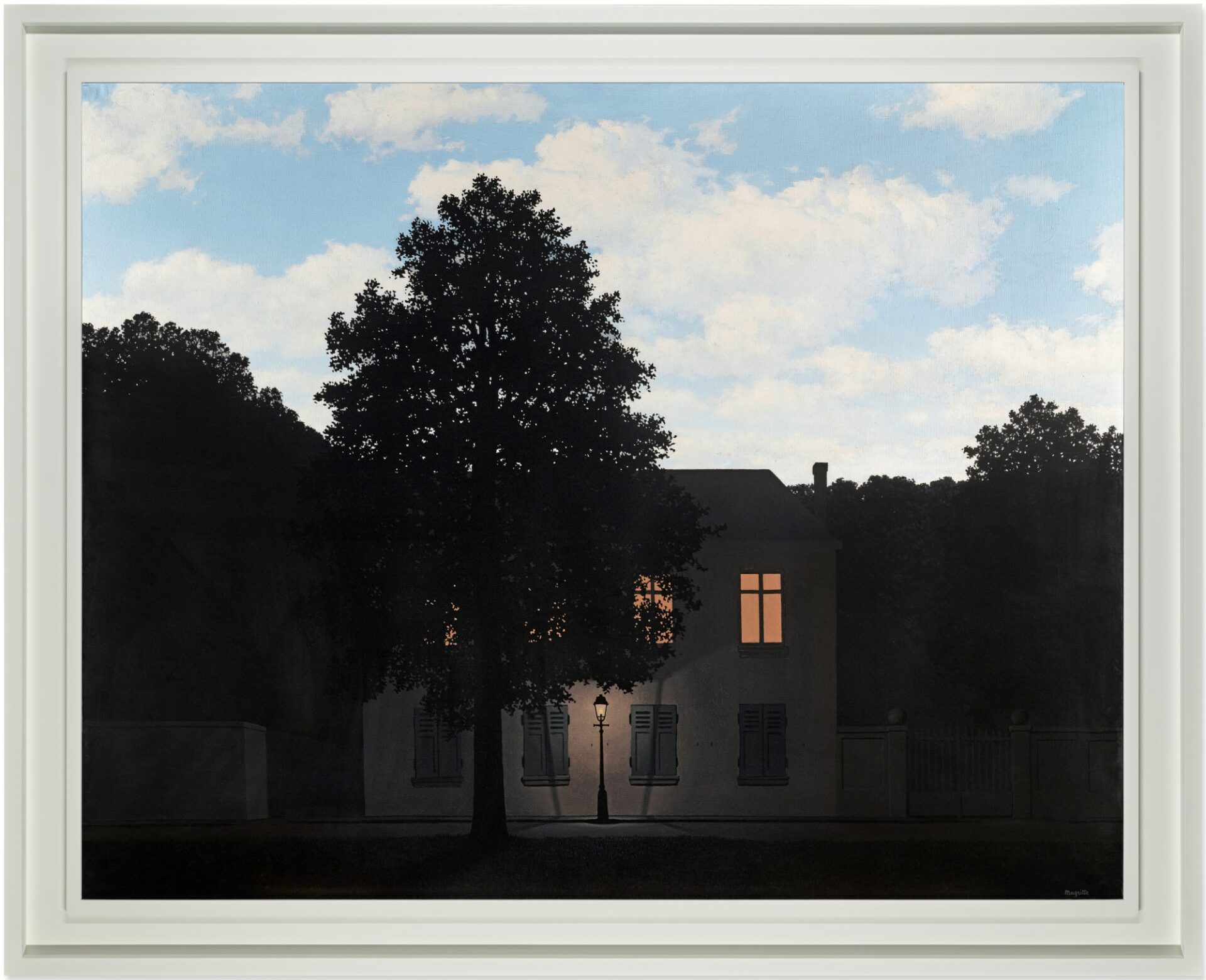 "The group of seventeen oil paintings, entitled 'L'empire des lumières', is Magritte's only real attempt to create a 'series' within his painting," Sotheby's said on its website.
"The works evolved over time, but continued to speak to each other, just like the starry nights by Vincent van Gogh and the water lilies by Claude Monet."
The work has already been exhibited in Rome, Paris, Vienna, Milan, Edinburgh, Seoul and San Francisco, and was loaned to the Brussels' Musée Magritte from 2009 to 2020.
Magritte painted the work in 1961 at the request of Baroness Anne-Marie Gillion Crowet, and it will go up for auction in Sotheby's "Modern & Contemporary Evening Auction", which covers more than a century of art movements with works from the Impressionists across Surrealism to Pop Art.
Prior to the auction, the work was on display at Sotheby's galleries in Los Angeles, New York, Hong Kong and London.
This article was updated on 3 February to include the final sale price.