After dominating daily affairs for the best part of two years, the pandemic has been abruptly shunted from the spotlight as war broke out on European turf. Explosive airborne projectiles raining indiscriminately on Ukraine became a far more pressing concern than an airborne virus that, mercifully, is on the wane in Belgium.
But although it may no longer be getting the airtime it once did, the coronavirus continues to hang over our lives, albeit with less severe restrictions on civil liberties than in previous months. Today, Belgium's Consultative Committee meets again to consider further relaxations – measures that will be welcome to all who have craved "normality" for so long.
Numerous politicians and health experts have already voiced their strong suspicions that Belgium will make the move to "code yellow" on its coronavirus barometer. Yet this instrument – on the surface a straightforward tool to indicate the direction of the pandemic's evolution and resulting restrictions – says just as much about Belgium's convoluted political structure as it does the epidemiological situation.
There is an unmissable irony in the fact that what was supposed to be a simple gauge of what measures would be implemented to protect public health took two prime ministers and four infection waves to finally enact, only to be largely redundant just a few weeks later.
Elsewhere in Europe, restrictions have also been dropped – most recently in France that yesterday announced the lifting of its own version of the CST. This unanimously popular move perhaps not coincidentally came on the same day that Emmanuel Macron announced his official candidacy for next month's presidential elections.
Not often accused of brash decisions, Belgian ministers will no doubt take note of its neighbours and see the signs of a continental progression as the scourge of Covid passes. Meanwhile, fresh conflict brings a heightened cause for concern.
Are you done with the pandemic? Let @Orlando_tbt know.
Belgium in Brief is a free daily roundup of the top stories to get you through your lunch break conversations. To receive it straight to your inbox every day, sign up below:
The impact of Russia's invasion of Ukraine goes well beyond Eastern Europe. This conflict is possibly the most severe and politically heated conflict on the European continent since the end of the Second World War. Read more.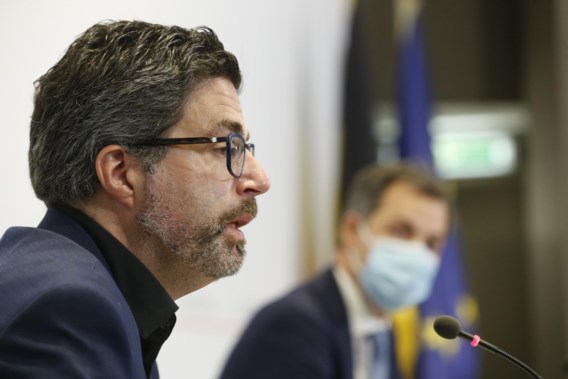 As all coronavirus indicators continue to fall, virologist Steven Van Gucht said that this "favourable evolution" opens the door to move into code yellow on the barometer. Read more.
France will be lifting various tough restrictions put in place to combat the coronavirus crisis from 14 March, when it will be suspending the use of the vaccination pass and the obligation to wear a face mask. Read more.
The few Russian products that were being sold in supermarkets in Belgium will no longer be sold in most stores as a result of the country's invasion of Ukraine. Read more.
The police in Brussels has warned of an increase in incidents of pickpocketing in which people's wallets and mobile phones were being stolen in the city centre. Read more.
It has now been nine days since Russia invaded Ukraine. Following the attacks on the Zaporizhzhia Nuclear Power Station, Russian troops have now seized control of what is the largest nuclear power plant in Europe. Follow the most important developments here.
Bruges was once an important brewing town. All but one of the breweries have closed down, but the town still has some distinctive bars hidden down narrow alleys. They are run by dedicated owners who take trouble to track down some of the best beers in the country. Read more.