The war in Ukraine is putting women and girls at increased risk of sexual violence, both in the country and when fleeing to find temporary shelter in other countries, according to the United Nations.
The current situation in Ukraine, which was invaded by Russia on 24 February, and the displacement of millions of Ukrainians as a result, puts all people in Ukraine at risk, but the threat is stronger for women and girls, according to Dagmar Schumacher, Director of the UN Women Brussels Office on the occasion of International Women's Day.
"We are very concerned. We want this war to stop. The current situation jeopardises the safety of all people in Ukraine, but it also puts women and girls at increased risk of sexual violence, especially those who are refugees or otherwise displaced from their homes," she told The Brussels Times.
She added that the progress made towards a more gender-equal world is being obstructed by "multiple, interlocking and compounding crises," such as the ongoing conflict in Ukraine. "Whatever the crisis, from conflict to climate, women and girls are affected first and worst."
The rapidly mounting crisis in Ukraine is affecting women and girls differently.

Read the gendered impacts of the ongoing military attack and how UN Women will respond to the needs of women and girls in Ukraine, as explained by our Regional Director @elyassir_alia. — UN Women Europe & CIS (@unwomeneca) March 4, 2022
A panel of UN human rights experts already highlighted the increased risk for women. "History has repeatedly shown that the outbreak of conflict and war increases the exposure of women and girls to war crimes, especially all forms of gender-based violence, arbitrary killings, rape and trafficking," the experts said.
Alleged rape by soldiers
One example of this increased risk is the alleged rape of Ukrainian women by Russian soldiers which Ukraine's foreign minister, Dmytro Kuleba, referred to when discussing the ongoing conflict in the country and the reports of war crimes and crimes against humanity during an online event organised by the Chatham House think-tank.
During his statement, he spoke of "numerous cases" of sexual violence in the week since Russian President Vladimir Putin launched an all-out offensive against the country, however, no evidence was given for this claim.
Related News
"When bombs fall on your cities, when soldiers rape women in the occupied cities – and we have numerous cases of, unfortunately, when Russian soldiers rape women in Ukrainian cities – it's difficult of course to speak about the efficiency of the international law," Kuleba said, referring to the call for a special tribunal to be created to punish Putin.
But, he added that it is the only tool of civilisation that is available to the country to ensure that all those who made the war possible will be brought to justice and that "the Russian Federation, as a country that committed an act of aggression, will be held accountable for its deeds."
Abusing support initiatives
Various initiatives have been set up in Belgium to help Ukrainian refugees who fled their country find shelter; however, one person in charge of such an initiative said he has received inappropriate messages from single men using the Facebook group he operates as if it were a dating site.
Andy de Schipper from Zelzate, who set up the Facebook group 'Support Ukraine' to share initiatives to help shelter refugees, told Radio 2 that various men were applying to take in Ukranian women, but only wanted to receive a "beautiful, intelligent and well-groomed" woman.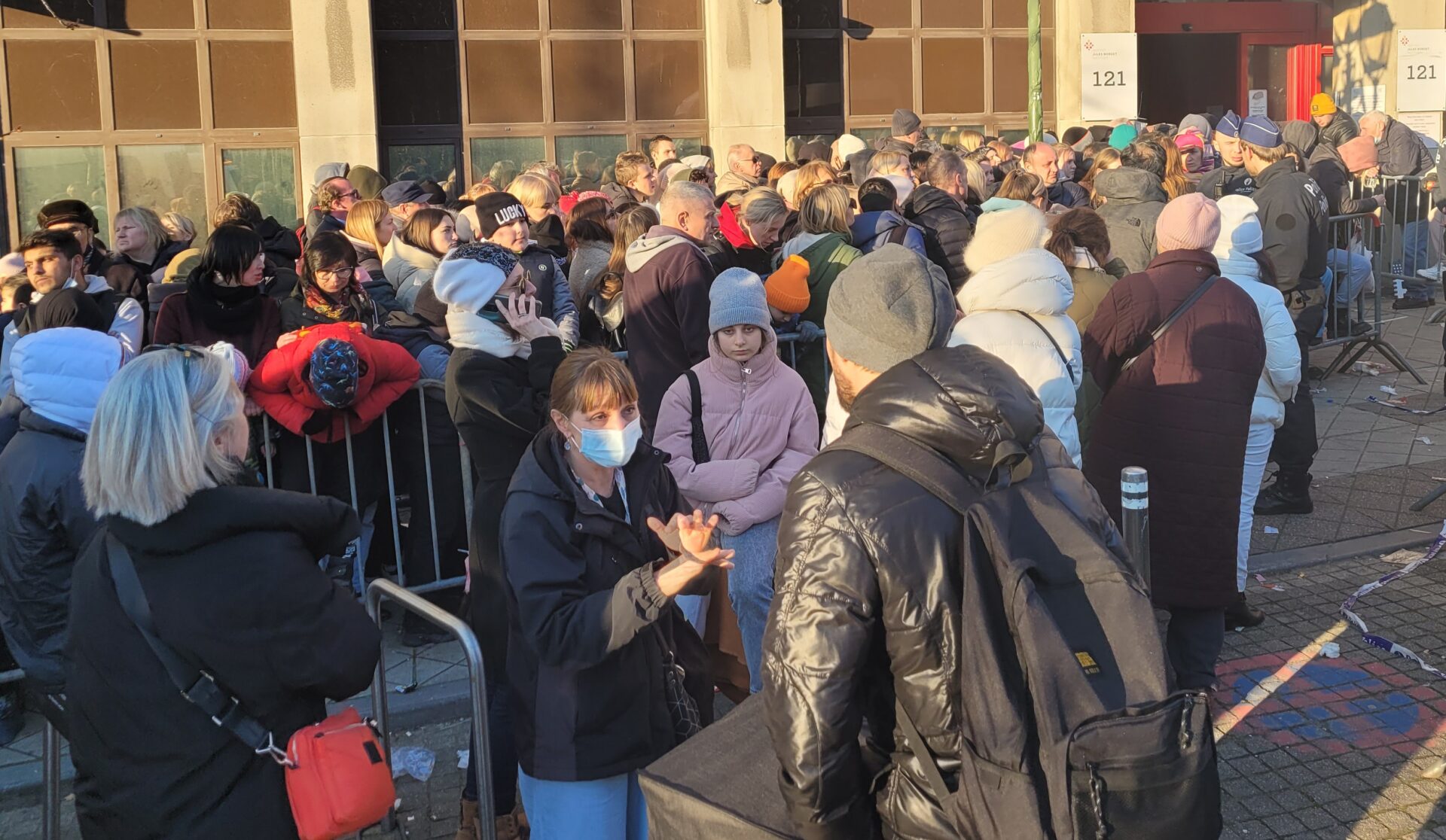 De Schipper said he was disgusted by these messages and questions, and that those men "came to the wrong place."
"You really don't think for a second that this would even enter your mind, to use our organisation as a dating agency and be matched with women who have only just fled death and whose husband is giving his life at the front."
Schumacher stressed that the UN asks the international community to keep women and girls at the centre of their response, and to ensure that the humanitarian assistance planned and provided is gender-responsive, "with full and meaningful participation of women at all levels."