The ambition of the European Union is to be climate neutral by 2050 and the European refining industry supports this ambition.
The liquid fuels industry is transforming, and has developed a comprehensive pathway which outlines how, together with their partners, they can contribute to meeting the 2050 climate-neutrality objective.
The transport sector is responsible for almost 25% of Europe's greenhouse gas emissions. Its decarbonization entails unique challenges, but it is a precious constituent of the EU economy. Transport is indeed the backbone of the European economy and we need to ensure our transport system, while progressively decarbonizing, remains competitive, energy-secure and affordable.
The objective of reaching climate-neutrality in road, aviation and maritime transport is clearly defined and accepted, but the trajectory to 2050 remains very challenging and requires making the right choices and decisions.
The emergence of these low-carbon technologies raises a number of questions about their sustainability, emissions reduction potential, technology readiness level, feedstock availability, technical requirements, and many more you might have.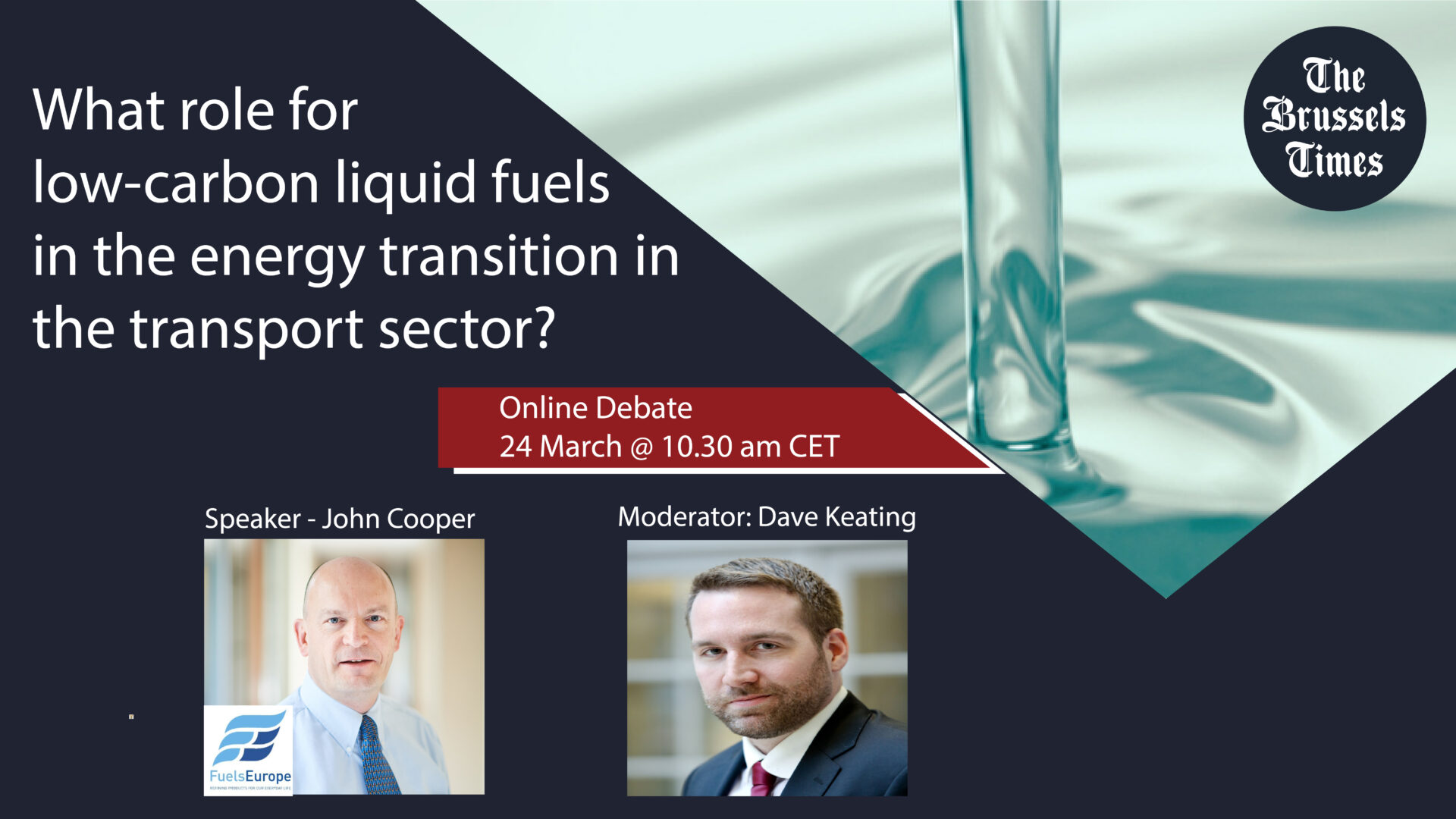 Moderated by Dave Keating, this interactive debate TODAY at 10.30am CET will feature John Cooper, Director General of FuelsEurope. You will have the opportunity to ask questions and get to know more about low-carbon liquid fuels and the critical role they will play in the transition of all transport modes, including passenger cars, towards climate neutrality.
This event is kindly supported by FuelsEurope