While detailed information regarding the number of evictions on Brussels has previously been scarce, new research from Bru-Home using data from the courts reveals there were at least 3,908 in 2018, and researchers say this is likely "just the tip of the iceberg."
"Evictions are an important phenomena to research because it showcases how there's a real problem with the rental market and the housing market in Brussels," Eva Swyngedouw, Postdoctoral Researcher with the Cosmopolis Centre for Urban Research and VUB told The Brussels Times.
"The rent is too high, the housing stock is in bad condition, and people in Brussels are often poorer than in other areas of Belgium and struggle to afford what housing is available within the city."
While little data are available on home evictions in Brussels, signs suggest that they are increasing and having many repercussions, both for the people concerned and for the community, said the VUB and ULB researchers who worked on the project.
"We hope that researching evictions will help to uncover the pressing problem of the housing crisis within Brussels and make it more tangible," said Swyngedouw.
High rate of evictions
In one of the few comprehensive studies done at a European level back in 2012, Belgium was found to have an eviction rate of twice the European average.
"Only in Luxembourg and the UK are more evictions within the total population taking place," those researchers found. "This shows that Belgium is a country that relatively speaking executes many evictions."
Related News
Bru-Home's research found that in 2019, the highest number of evictions were in Brussels centre (424), Schaarbeek (420), Anderlecht (390) and Ixelles (286). But when it comes to the relative eviction rate, meaning evictions compared to the number of renters, Laeken had the highest rate (1.98) followed by Saint-Agatha-Berchem (1.75), Koekelberg (1.64), Evere (1.63), Uccle (1.62) and Forest (1.61).
Brussels evictees are often foreign-born and don't attend eviction hearings
Bru-Home's research is still ongoing, but interactive maps are being updated to reflect where evictions are taking place in Brussels. The rate of evictions in poorer neighbourhoods is higher, which wasn't unexpected.
One of the greater surprises came in terms of the profiles of owners or landlords doing the evictions: "In Molenbeek, owners themselves live closer to the people they evict, often in the same building, while in Woluwe-Saint-Lambert, owners often live outside of the area."
Another was that 60% of renters being evicted didn't even show up to the eviction hearing.
"There's quite an inequality between the owners and renters," said Swyngedouw.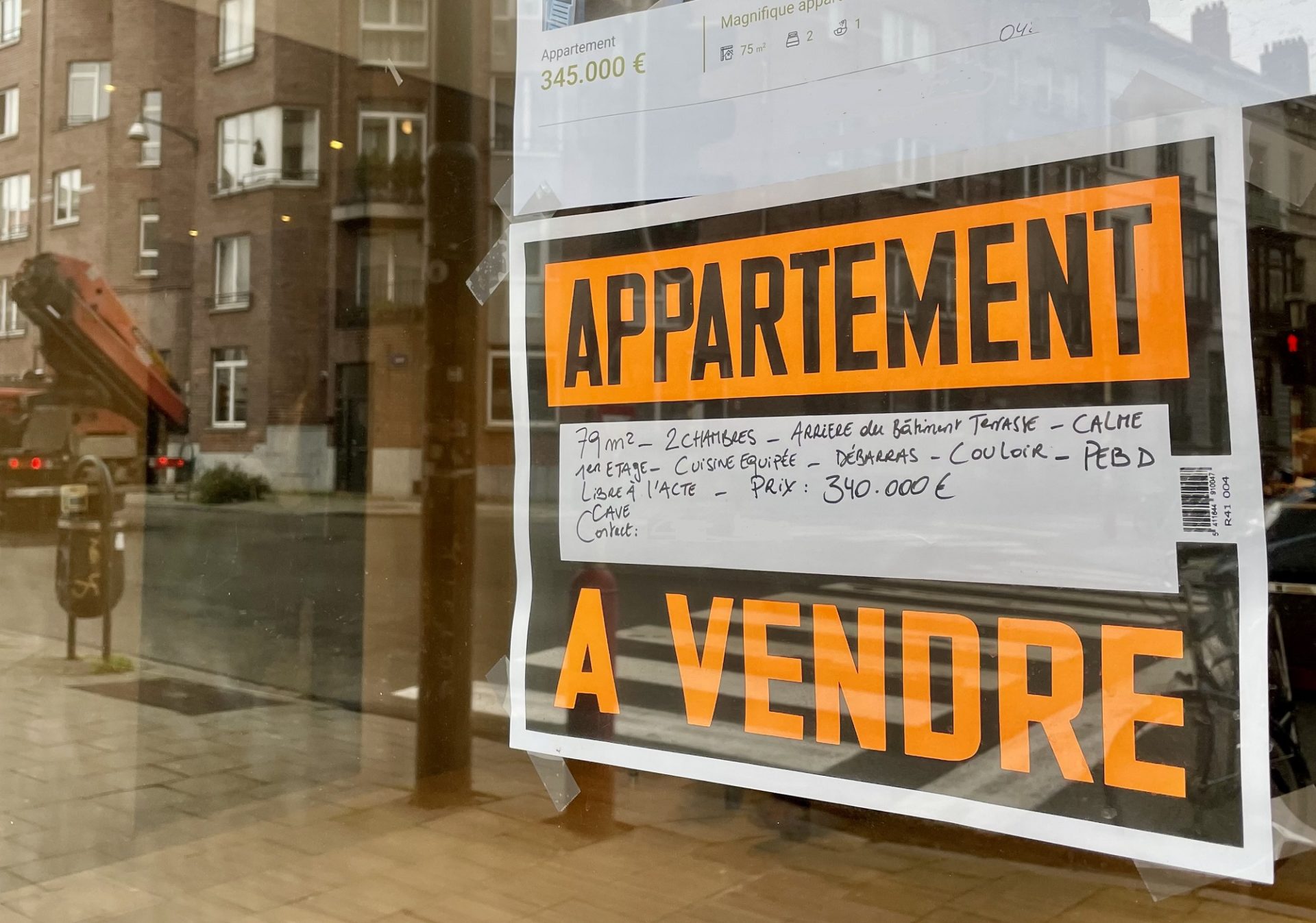 "If renters don't show up in court, it often means they don't have the means to defend themselves, or they don't have the time, or they never even got the eviction letter."
Though the research is not yet finished, early indications show that up to two-thirds of evictees were born outside of Belgium and were born between 1970 and 1989, making them of an age where they're likely to have families that include children.
"Our data is only the tip of the iceberg," Swyngedouw explained. "It showcases a larger problem, a real housing crisis within Brussels. And with covid, it might get worse before it gets better."