More than three million Ukrainians have fled their war-torn country after three weeks of Russia's brutal invasion. Over 10,000 have since registered in Brussels to seek shelter and safety.
A day after the war broke out, the Ukrainian government prohibited men between 18 and 60 from leaving, instead encouraging them to take up arms and help keep the country running. To protect future Ukrainian generations, women and children are allowed to flee the war zone.
Marta's boyfriend is one of the men staying in Ukraine to defend the country. He didn't want to leave and put his girlfriend on the train to Poland, rather than take the crowded roads by car.
Many men never had any intention of leaving their country, but others wish they could escape to safety, or at least have the freedom to do so.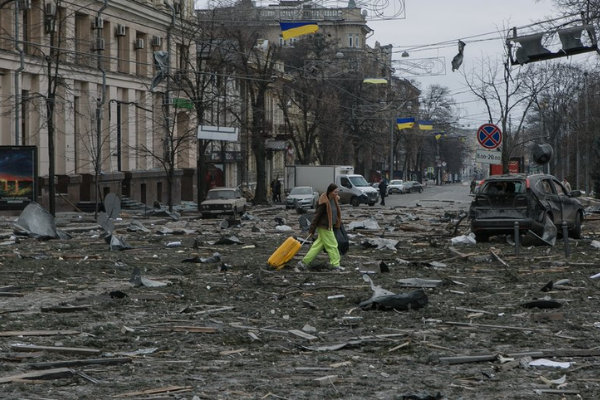 Fighting for their home
Misha (24) from Zhytomyr is more than willing to fight for his country. "Am I ready to fight? Yes, because this is my home! Whoever enters my home with a weapon will fall."
That doesn't mean he never considered leaving; in the first moments of the war, he thought about taking his family to Poland. "At that moment, all you can think about is your loved ones. And I am the only one who speaks English."
But he supports the government measure that bans men from leaving Ukraine, as he knows there would be many more refugees if men were allowed to leave. "We're driven into a corner from which there is only one way out: war."
He also understands the importance of bringing women and children to safety. "They are the future of Ukraine. Besides, women and children don't deserve to see this."
When duty calls
Vitalii (21) is in the village of Skomorohi in the Zhytomyr region. The surrounding villages are targets of constant shelling. Even as we speak, the flashes are visible outside the window and explosions can be heard clearly.
In the early hours of 24 February, Vitalii awoke to the sound of bombardments and feared for himself and his loved ones. "I wanted to be as far away from the explosions as possible, though there was no thought of going abroad at that moment."
He believes any effort can be useful to impede the invading forces, be it removing road signs, donating to the army or helping prepare Molotov cocktails. "Today, almost every Ukrainian, including myself, contributes to the victory of Ukraine in this war."
Maksym (24), who is in his hometown Chernivtsi in western Ukraine, shares this sentiment: "I'm not a warrior, but I can be useful here... I lived here all my life. I can't leave everything, I can't just go and save myself."
Maksym's love for his country prevails. "I happened to be born here, and in this moment of crisis, I can help. Am I willing to fight? It's a hard question. It's obvious that this is a big injustice and I'm ready to support our country in every way I can. If there is ever a justification for violence, this would be it. The invaders act like terrorists. We didn't choose this."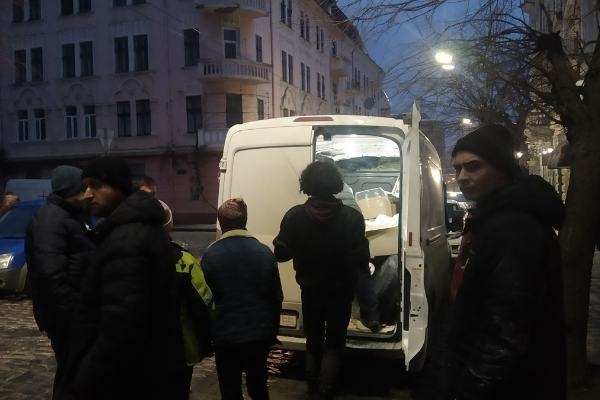 Spiritual conflict
"On the other hand, I'm Christian, which is very important to me," Maksym continues. "We must be humane. Violence is always bad. And to hold a weapon in my own hands... I don't think I could kill someone, to be honest."
Alex (27) agrees. "I believe in God and I am not going to break the commandment 'Thou shalt not kill'. Besides, I don't intend to be subjected to death because of the games of world powers."
Artem (25) draws the line at mortal combat, stating that this is the role of the army. If it were an option, he would leave the country. "The desire to live here has evaporated."
He sees families being torn apart with fathers separated from their children. "Why force those who do not know how to fight to fight? I think it would be more beneficial if men work and help financially from Western countries."
Too late to leave
Even before the war, others longed to leave. Fedir (22) is staying 70 km from Kyiv, where it's relatively safe. Though he saw acquaintances go abroad to sit out the most dangerous weeks, he never did. "Life proved me a fool," he said. "It teaches its lessons in a way that you never forget."
Still, when the government introduced the law for men to stay in Ukraine, he harboured no resentment. "It is pointless to fret over things you can neither control nor influence." He adds that many more wives and children will return to Ukraine now that husbands and fathers are fighting for their country.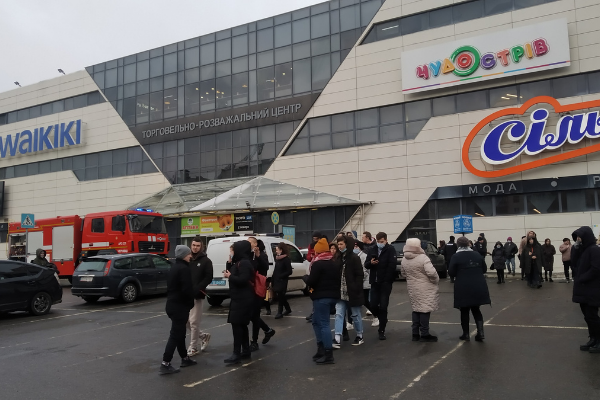 But Fedir will not fight: "Governments and countries are just some powerful people with a monopoly on violence who think they are privileged to draw the line between good and evil... Imagine the arrogance to believe you have the right to order the deaths of thousands."
"I won't fight for their comfort and privilege," Fedir continued. "That said, I will absolutely fight for the life of my loved ones if it is in danger, but I believe avoiding conflict altogether is wiser."