In the early hours of Sunday morning, a car ploughed into a crowd of revellers attending the carnival at Strépy-Bracquegnies (La Louvière, Hainaut). Six have been confirmed dead with 12 seriously injured and some 20 more injured, according to La Louvière mayor Jacques Gobert.
The car had been travelling at high speed with two men inside. Eyewitnesses say that it failed to break but smashed into the crowd of carnival-goers at around 05:00 on Sunday. The resulting scene was one of mayhem and panic. The driver attempted to flee the scene but was swiftly intercepted by police, Gobert confirmed.
The commune's emergency plan has been triggered with emergency services setting up a crisis response centre in the local town hall. Local reports say that ambulances and police arrived on the scene in a matter of minutes although exact details are still emerging.
"We have opened the town sports hall for families and emergency services," Gobert said. A press conference is due to take place at 11:00.
Long-awaited celebration ends in horror
The carnival tradition in Wallonia dates back to the 14th century and is listed by UNESCO as a Masterpiece of the Oral and Intangible Heritage of Humanity. They are hugely popular events that attract large crowds, both of participants and spectators.
Many of those in the crowd hit by the car were "Gilles" – performers in extravagant costumes that consist of wax masks, wooden shoes, and traditional costumes. They had assembled early in the street before making their way towards the festivities.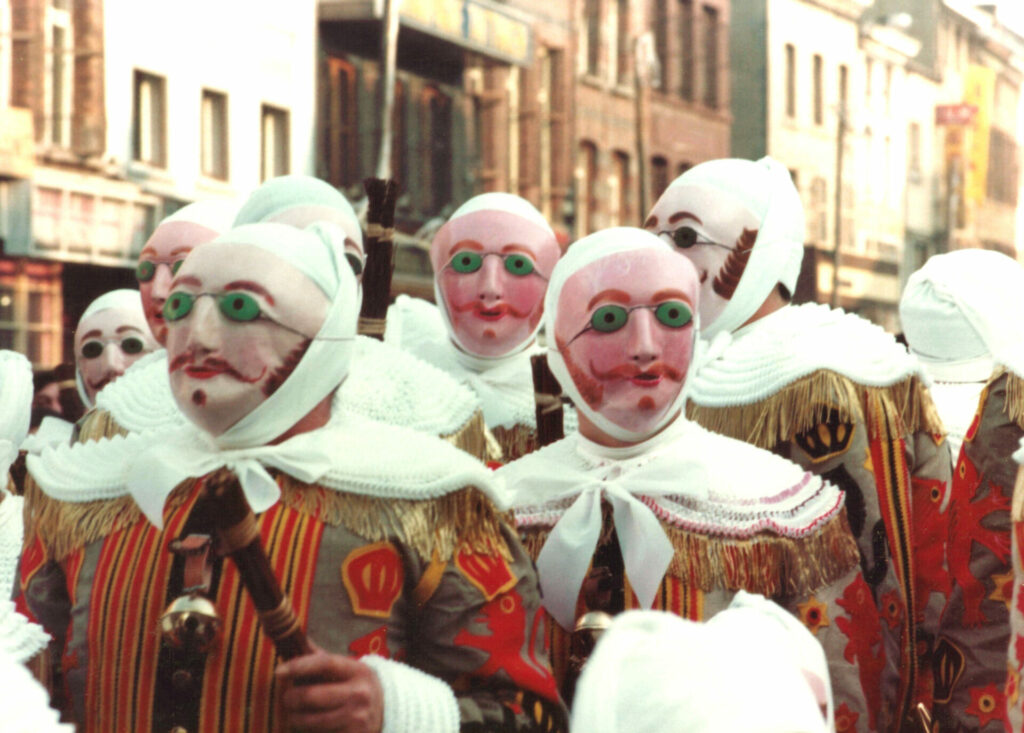 The 2020 and 2021 editions of the Strépy-Bracquegnies carnival had been cancelled due to the pandemic, which added to the sense of excitement for the event finally able to go ahead this year.
Mayor Jacques Gobert has confirmed that the carnival, that had festivities planned from today until Tuesday, will no longer go ahead. There has already been a minute's silence held and other tributes will take place over the coming days.
Interior Minister Annelies Verlinden offered her sincere condolences to the victims and their families.
Mes sincères condoléances aux familles et amis des personnes décédées et blessées lors de l'incident survenu ce matin à Strépy. Ce qui était censé être une fête conviviale a tourné au drame. Nous suivons la situation de près.

— Annelies Verlinden (@AnneliesVl) March 20, 2022
Translation: "My sincere condolences to the families and friends of the victims of this incident that took place in the early hours of this morning at Strépy. What was supposed to be a friendly celebration ended in tragedy. We will follow the situation closely."
Motivations unknown
The drivers were two local men, born 1988 and 1990, from La Louvière who had no previous criminal records. So far, the public prosecutor has said that there are no indications that the incident had any terrorist motivations although it remains unclear exactly why the driver hit the crowd.