Belgian postal service bpost has launched a free postcard campaign to reconnect people in the country and issued a new stamp to draw attention to the theme of loneliness.
The campaign, titled "Yearning for connection", aims to start a conversation on the desire for connection and the sense of loneliness if this desire is not met, which has affected an increasing number of people as a result of the pandemic in the last two years, but remains a taboo subject.
Every resident of the country will be offered two free personalised photo Mobile Postcards to be sent to "someone who could use a lift" between 21 and 31 March.
"The bonds between people are essential. We are proud to be able to strengthen those bonds," Dirk Tirez, CEO of bpost group, said.
Related News
The cards can be sent by downloading the free Mobile Postcard app, taking a picture, adding a message and the promotional code CONNECT.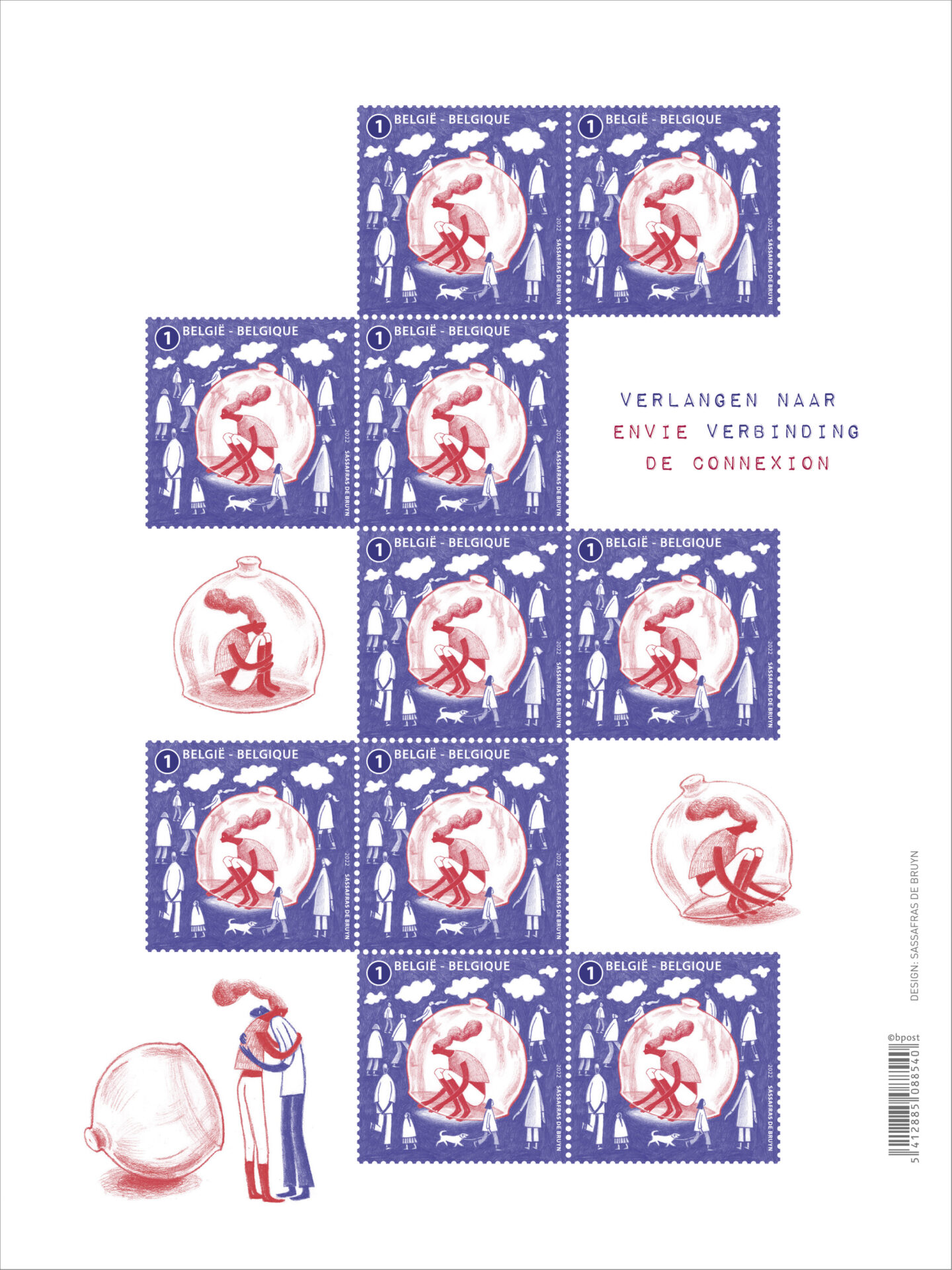 Every year, bpost issues a stamp on a social topic that's in the news. This year's stamp is designed by Sassafras De Bruyn, a Ghent-based illustrator, known for her "Iedereen Beroemd" drawings on national TV.
Bpost already launched two similar initiatives during the Covid-driven year, during which hundreds of thousands of cards were sent, according to the company.