As the safety measures during United States President Joe Biden's visit to Brussels will have consequences for several buses and trams in the city, public transport company STIB urges travellers to use the metro as much as possible.
Biden will be in Brussels from Wednesday to Friday to attend an extraordinary NATO summit on the war in Ukraine and an EU summit on Thursday and Friday. This visit has major consequences for the above-ground traffic and public transport in the capital, announced STIB.
"The security perimeters set by the police will affect the traffic of several bus and tram lines, as well as the accessibility of the two metro stations close to the European Parliament," said STIB. "Several entrances to the Schuman and Arts-Loi metro stations will be closed."
Several zones and arteries of the capital will temporarily be closed to traffic during the presidential visit, including the area around the Nato site, the US Embassy, the Rue Ducale and the European quarter.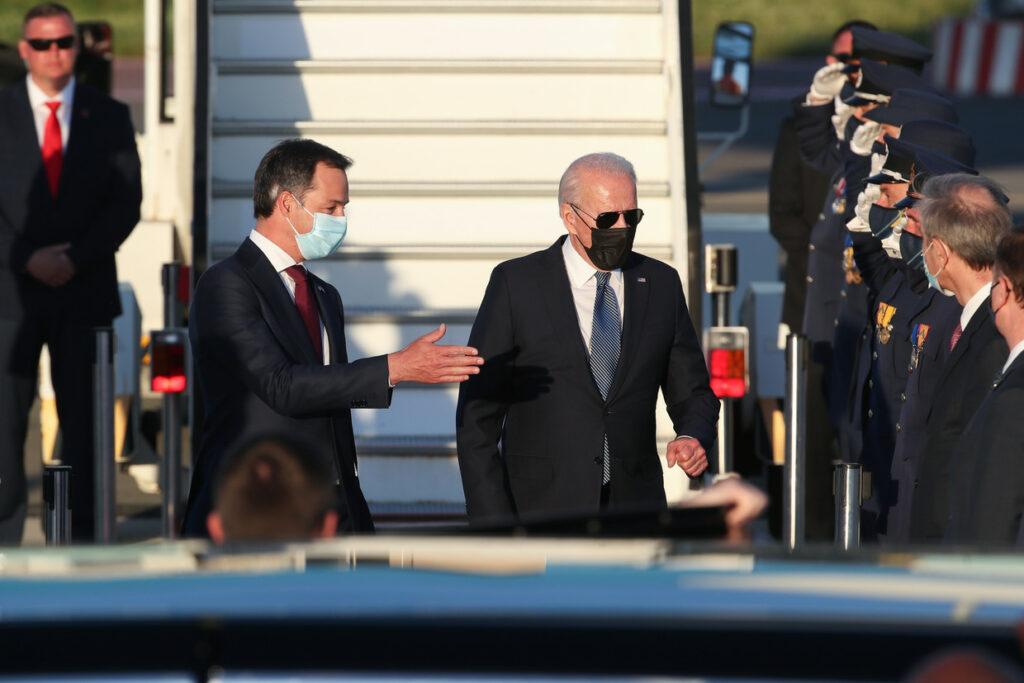 In the Schuman area, bus lines 12, 21, 27, 36, 56, 59, 60, 79 and 80 – which run through the European quarter – will be locally rerouted, and those that usually serve the Schuman metro station will not do so during the visit. The Froissart and Parc Léopold bus stops will not be served either.
To take the bus, passengers are advised to get off at Maelbeek (from Parc Léopold) or Froissart (temporary stop at Square Jean Rey). To get to the metro, passengers can get off at Maelbeek station, where the bus lines affected will provide the connection.
Additionally, bus lines 38, 54, 64, 71 and 95, as well as tram 62, will also be affected by the presidential visit.
Related News
"As much as possible, travellers should use the metro for their journeys in the city centre, especially in the areas affected by the presidential visit," said STIB.
Other lines could also be disrupted or interrupted during the presidential visit, as any bus line running along the route of the VIP escorts attending the two meetings will be affected. The STIB teams managing the disruptions will follow the instructions of the police, and ask travellers who need to be in the affected districts (and/or at the airport) to be well informed in advance.
As usual, travellers will be kept informed of any real-time disruption on the network via STIB's social media.