Tesla's first manufacturing facility in Europe opened in Germany and celebrated the delivery of its first vehicles on Tuesday, with CEO Elon Musk hoping to use the new location to relieve some of the pressure on existing facilities in the US and China.
The €5 billion plant is located in Grünheide, a coal town in Brandenburg, CNBC reports. Called Giga Berlin, it's expected to produce up to 500,000 vehicles a year.
"This is a great day for the factory," Musk said as he oversaw the delivery of the plant's first finished vehicles to customers who'd come out for the celebration, hailing the launch as "another step in the direction of a sustainable future."
Related News
Musk lauded German engineering when first announcing plans for the factory back in November 2019.
"Everyone knows that German engineering is outstanding, for sure," he said at the time.
"That's part of the reason why we are locating our Gigafactory Europe in Germany. We are also going to create an engineering and design centre in Berlin, because Berlin has some of the best art in the world."
Concerns raised about factory's water usage
Protestors were on site for the celebration of the plant's first delivery, according to Reuters, raising concerns that the new factory will use too much water and denouncing the fact that trees were cut down to make room for it.
"The impact on the local water supply continues to be a concern for the future of the plant," Deutsche Bank autos sector analysts said in a research note, adding that Tesla will need to provide evidence of appropriate water usage and air pollution control in order to ramp up its production volume.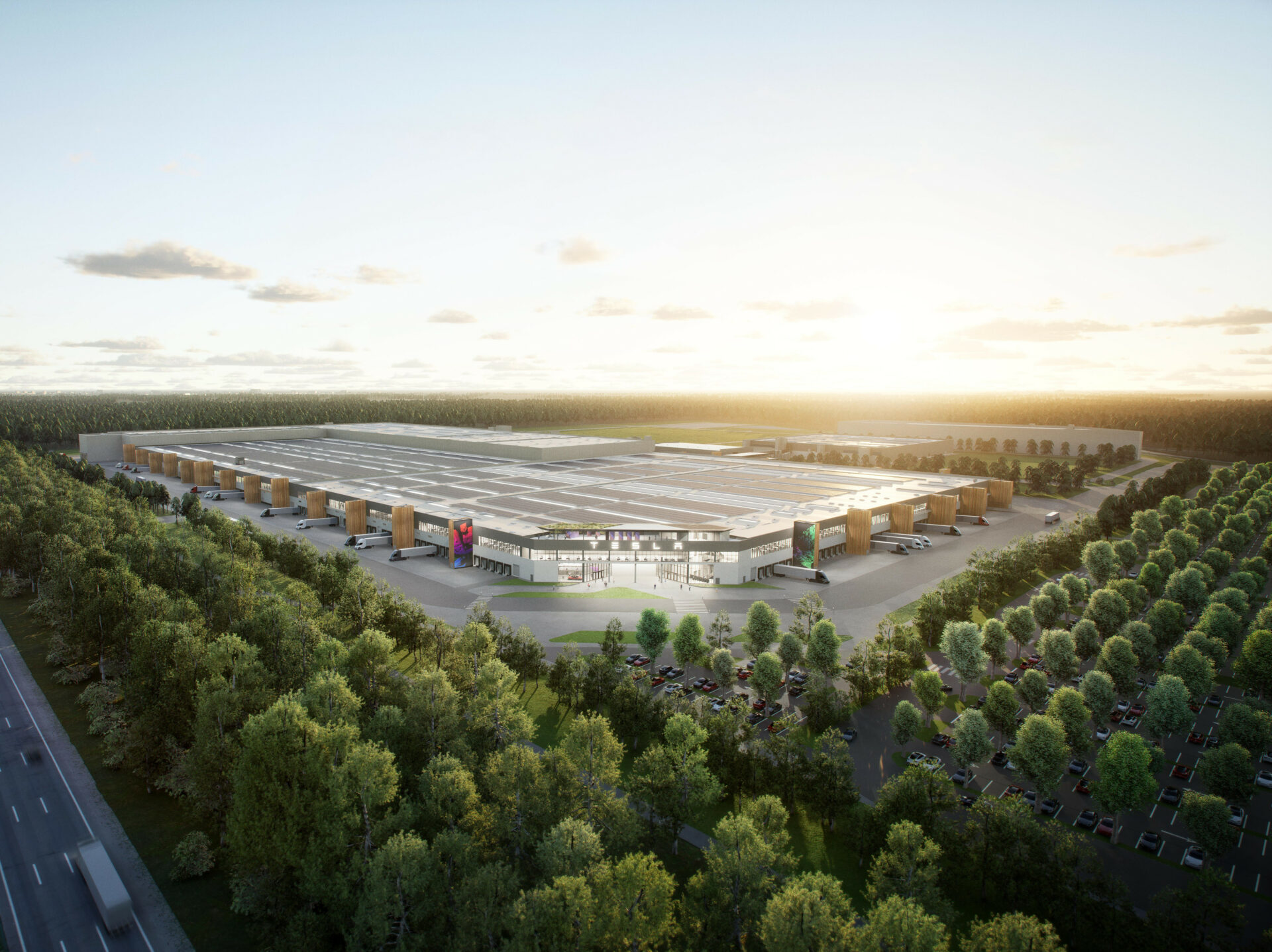 "Sources indicated that the company may completely exhaust the water reserve in the region with the first stage of the plant build-out, and will need additional extraction permits in order to expand its capacity any further in the future," the note said.
"As such, Tesla will reportedly have enough supply to support the initial 500,000 volume target, but may face additional hurdles as it plans to expand each of its Gigafactories to ~1 million units of annual production."
Meeting a rise in demand
The Auto Motor Und Sport publication in Germany reported that the new Tesla plant is targeting an output of 2,000 vehicles in its first few weeks, hoping to hit 1,000 a week at the six-week mark and then 5,000 a week by the end of the year.
Tesla says it has been struggling to keep up with demand and that there are lengthy delays for some of its models in various parts of the world.
Production has also been impacted by Covid-19: Tesla had to temporarily halt production last week at its Shanghai plant due to a resurgence of the virus in China.