Last year, one in two Belgians (49%) bought second-hand items at least once, according to a survey carried out for trade federation Comeos. The second-hand market in Belgium, excluding used cars, represents an annual turnover of €1.5 billion euros.
"There is a growing demand for second-hand goods," Comeos said. "This is partly due to a nostalgia for the past. Second-hand stores, branded as 'vintage', evoke the golden sixties."
Circular economy
But nostalgia isn't the only reason that consumers in Belgium tend to buy more second-hand products. "The need for a more sustainable economy occupies an increasingly important place," Comeos said.
Besides second-hand shopping, Belgians also improved their recycling rates for the fifth consecutive year, even becoming the European leader in the recycling of household packaging.
These improvements are efforts towards Belgium's circular economy, while regulations aim to further reduce the amount of residual waste from companies at the same time. Flanders' Environment Minister Zuhal Demir called the region "a leader in the circular economy."
And new initiatives have been popping up in the city in recent years, with the Marolles being the hotspot for thrift shopping and second-hand 'pay per kilo' stores being all around town. One Brussels store even sells second-hand items for "thank yous" rather than payment.
Green generation
On average, 4% of Belgians use shared cars, bikes or scooters, the survey showed. For young adults, that number is more than twice as high.
This proves it is also a sign of the times, as the younger generation seems to have sustainability at heart. With climate change being at the top of young people's priorities and Belgian youths travelling to the climate conference in Glasgow last year, it is clear that the new generation is made up of conscious consumers.
Even Belgium's post-Covid recovery plans revolve around sustainability, as the budget for the economic recovery focuses on climate and the environment, among other things.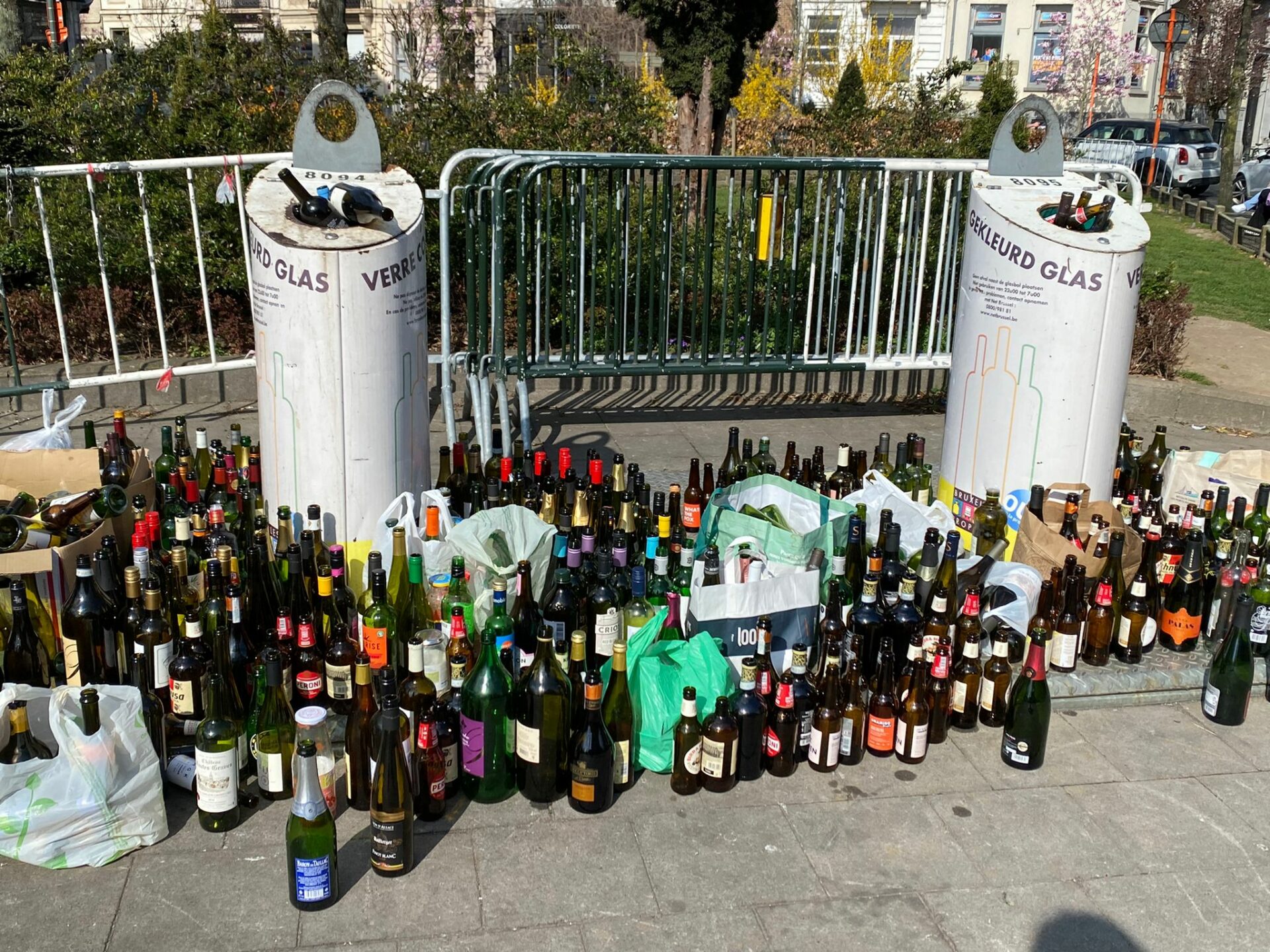 From fashion to furniture
Computer equipment is the largest category of second-hand products with a turnover of €332 million, followed by second-hand fashion, which represents approximately €324 million of the second-hand market.
Out of that amount, €69 million is generated on online marketplaces. "The market share of second-hand clothing in specialised stores and marketplaces already represents 5% of the total clothing market," the trade federation said.
With €196 million, televisions and audio products are in third place. Next comes furniture (€140 million) and smartphones and tablets (€134 million).
While books only come in seventh place in terms of turnover (€93 million), they occupy the lead in terms of the number of buyers. Last year, 1.8 million consumers bought at least one second-hand book.