Brussels' first safe 'drug consumption room' – a supervised injection site – will open its doors in a couple of days in the Brussels-South Station area after difficulties that had delayed the original plan to open in December have now been overcome, Bruzz reports.
The new supervised injection site in Brussels will be a safe space for drug users and addicts with a focus on health care and safety. A drug consumption room is designed to improve addicts' health by giving them a controlled space to safely use, which reduces the risk of contracting diseases and avoids them from using on the street. They will also be able to do so without fear of prosecution.
The first risk reduction space will be located near the Brussels-South train station, on 9 Rue de Woeringen, while a second space is planned to open on Avenue du Port near the Alhambra/IJzerwijk, which will be managed by the Brussels Region.
A total of €1.8 million has been allocated to the opening of the first centre, Brussels Mayor Philippe Close said.
Safe space
Non-profit organisation Transit is behind the new drug consumption room that has been given the name 'Gate', which has been symbolically chosen as the facility aims to be a place where people can look for and find help.
"Through this gate, people who find themselves in a vulnerable situation can take the step towards something better," Valkeneers said. "People who live on the street often have no identity card, no social security and therefore no access to health care. Health is paramount at Gate, so we want to offer everyone complete medical care."
Besides focusing on health and providing health care, Valkeneers wants to focus on safety. "If drug users don't have a safe space, they use drugs in the streets, which can create a feeling of insecurity for some. The consumption rooms also offers services such as carers, doctors and social workers."
He acknowledges that user spaces are not an all-encompassing solution for the drug market, but insist saying: "What should we do? Just watch, or offer a pragmatic solution to the fight against addiction?"
Proof of positive impact
The centre will be the second one in Belgium, as the country's first one is located in the city of Liège. Worldwide, around 100 risk reduction spaces exist already, and they have proved to have a positive impact.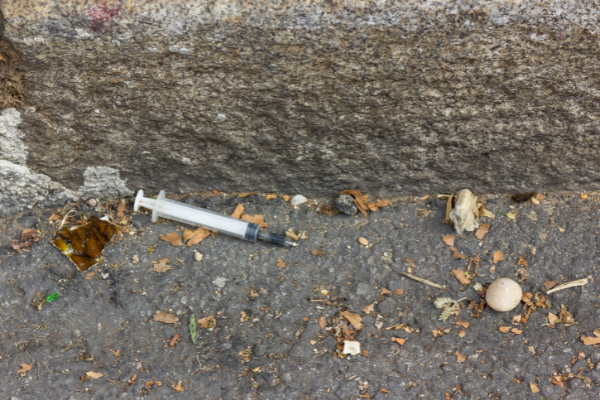 The Liège facility prevented 21,000 instances of public drug use in the city within its first 16 months of operation, while the opening of a safe space in Rotterdam saw 83% fewer syringes found on the streets.
"Evaluations of user spaces around the world show that they work, both in terms of health and petty crime," says Valkeneers.
'Walhalla for junkies'
Not everyone agrees on the opening of a safe space, as the Brussels Member of Parliament, Mathias Vanden Borre, considers it a "disgrace", claiming it will make Brussels a "Walhalla for junkies".
Related News
The New Flemish Alliance (N-VA) politician said opening risk reduction spaces will result in a de facto tolerance zone for drug possession and trafficking around the area.
"A drug tolerance zone in the middle of one of the poorest districts of Brussels can never be a good idea. Won't this create a huge pull effect for junkies and dealers?" Vanden Borre wonders.
Municipal councillor Bianca Debaets also sees issues with the risk reduction spaces, saying there is too little emphasis on counselling and drug addiction. "People with addiction problems are therefore not benefited by just a clean syringe that is provided by the government," she said.