A case of a mysterious acute variant of hepatitis in children, which has been detected in a number of countries in recent weeks, has now also been discovered in Belgium, reports the World Health Organisation (WHO).
The disease was found in a 10-year-old child in Belgium. The cause is still unknown.
"It is not yet clear if there has been an increase in hepatitis cases, or an increase in awareness of hepatitis cases that occur at the expected rate but go undetected," the WHO said in a statement.
Worldwide, at least 169 cases of acute hepatitis of unknown origin have been reported. Cases have been reported in the United Kingdom (114), Spain (13), Israel (12), the United States (9), Denmark (6), Ireland (fewer than 5), The Netherlands (4), Italy (4), Norway (2), France (2), Romania (1), and now one in Belgium as well.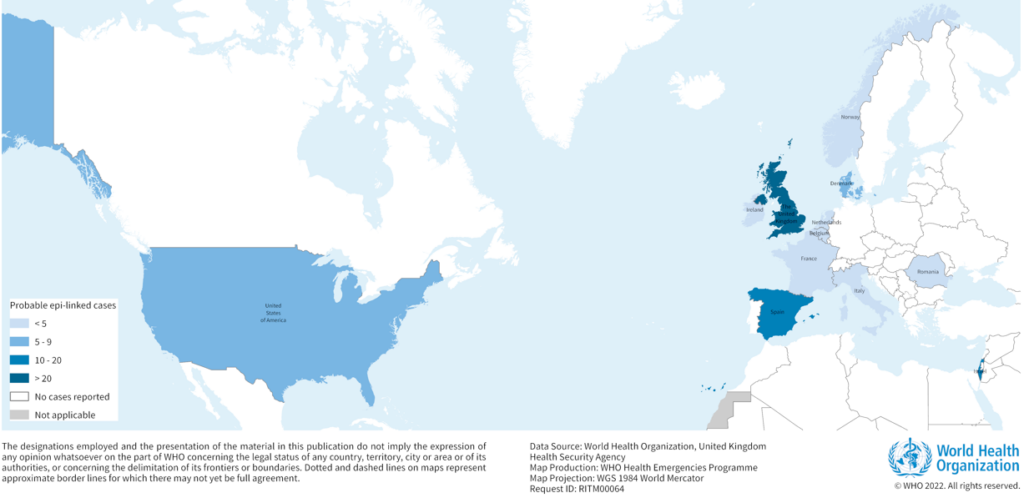 All patients are aged between one month and 16 years old, and showed symptoms such as jaundice, diarrhoea, vomiting and abdominal pain. Approximately 10% (17 children) have required liver transplantation, and at least one child has died.
Aside from the age of the Belgian patient, there is no more information available about the case at the moment, but virologist for the Sciensano National Health Institute Steven Van Gucht is not surprised that the disease has reached Belgium.
"I think that in the coming days or weeks new possible cases will surface," he told VRT. "We have now also distributed an alert to doctors and specialists that they should report possible cases. Every year, there are dozens of cases of acute liver inflammation, including in children, so in itself, it is not that unusual."
What exactly is hepatitis?
Hepatitis is the term used to describe inflammation of the liver. Among other things, the liver is responsible for processing nutrients, breaking down toxic substances and supporting immunity. Hepatitis is usually caused by a virus or the result of liver damage caused by drinking alcohol.
There are different forms of hepatitis, named after the virus variant that causes the form (A, B, C, D and E). The cause of this new mysterious hepatitis is not yet known, but researchers are certain that it is not one of the usual hepatitis viruses (A to E).
Many people are carriers of the hepatitis virus without knowing it, as it can sometimes take a long time before someone develops symptoms. An infection is acute if it lasts less than six months. If an infection lasts longer, it is called chronic hepatitis.
"Hepatitis is always an inflammation of the liver cells," said liver specialist Hans Van Vlierberghe of Ghent University Hospital (UZ Gent). "That is always the same in any form, whether you have it because of a virus, obesity, alcohol or a strange reaction to a medication. Here, however, we do not know what the cause is."
Related News
He stressed that, as long as the cause has not been identified, effectively treating the disease is a lot more difficult. "With treatment, you want to remove the cause. But if you do not know what it is, it is obviously difficult to treat. What we do then, is treat the symptoms."
While the WHO mentioned the adenovirus as a possible cause of the disease, the organisation also stressed that "investigations are ongoing for the causative agent."
Adenoviruses are common viruses that cause a range of illnesses. They are widespread and regularly cause infectious diseases in all age groups, causing cold-like symptoms, fever, sore throat, bronchitis, pneumonia and/or diarrhoea, among others.
There are many different types of adenoviruses, so people can get infected more than once. Infections are rarely serious, and most children have had at least one adenovirus infection before age 10. Additionally, these viruses do not have a "season" like other viruses (such as the flu), meaning infections can happen at any time of the year.
'Too early to be worried'
So far, 74 of the identified hepatitis cases have tested positive for that adenovirus. "The patient in our country also had the adenovirus in their stool," said Van Gucht. "But adenoviruses are very common in children so we do not know if it is the cause here."
Still, an infection with the adenovirus has never before led to hepatitis in healthy children, he added. Therefore, the WHO is looking into increased susceptibility due to a lower circulation of adenoviruses during the coronavirus pandemic, the emergence of a new adenovirus or a combination with an infection with the coronavirus as potential causes.
Additionally, no potential link with any of the Covid-19 vaccines was found, and no other epidemiological risk factor, such as a recent trip abroad, has been identified so far either. "We do not know if a common cause exists."
"This is still completely in the research phase," Van Gucht said. "There are many questions and few answers. That does not mean that you should not take it seriously and investigate it properly, but it is still very early to be worried about it. Perhaps it is not necessary at all."